Bahamas Trip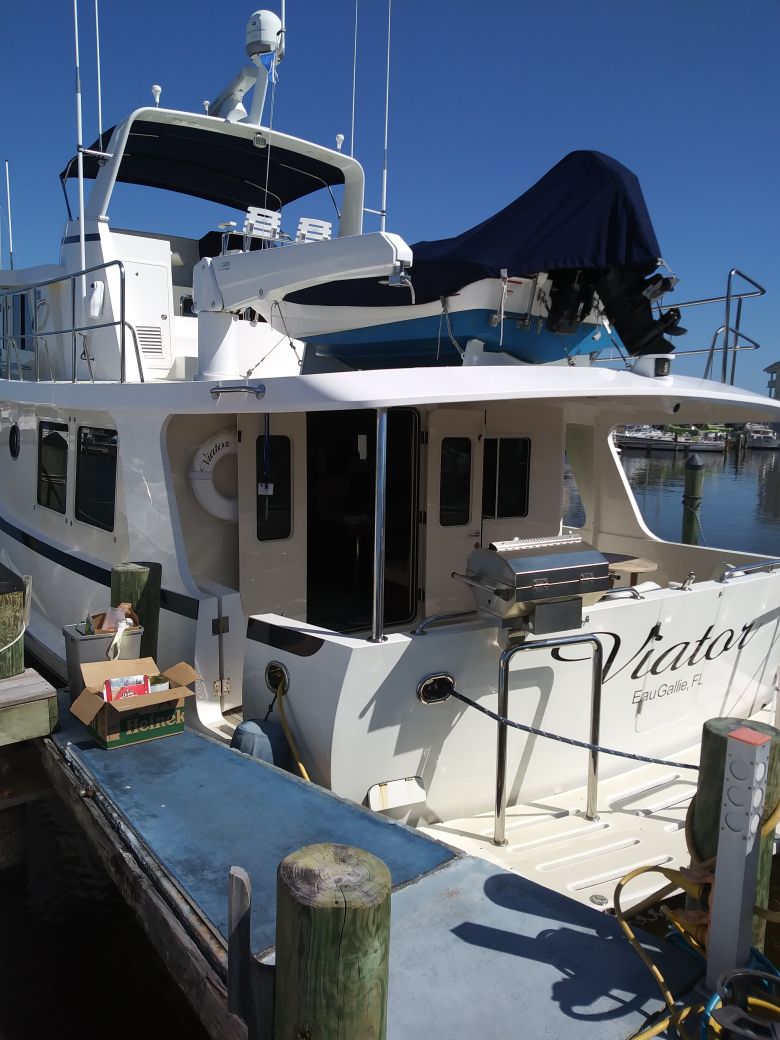 Loading up and getting ready to leave.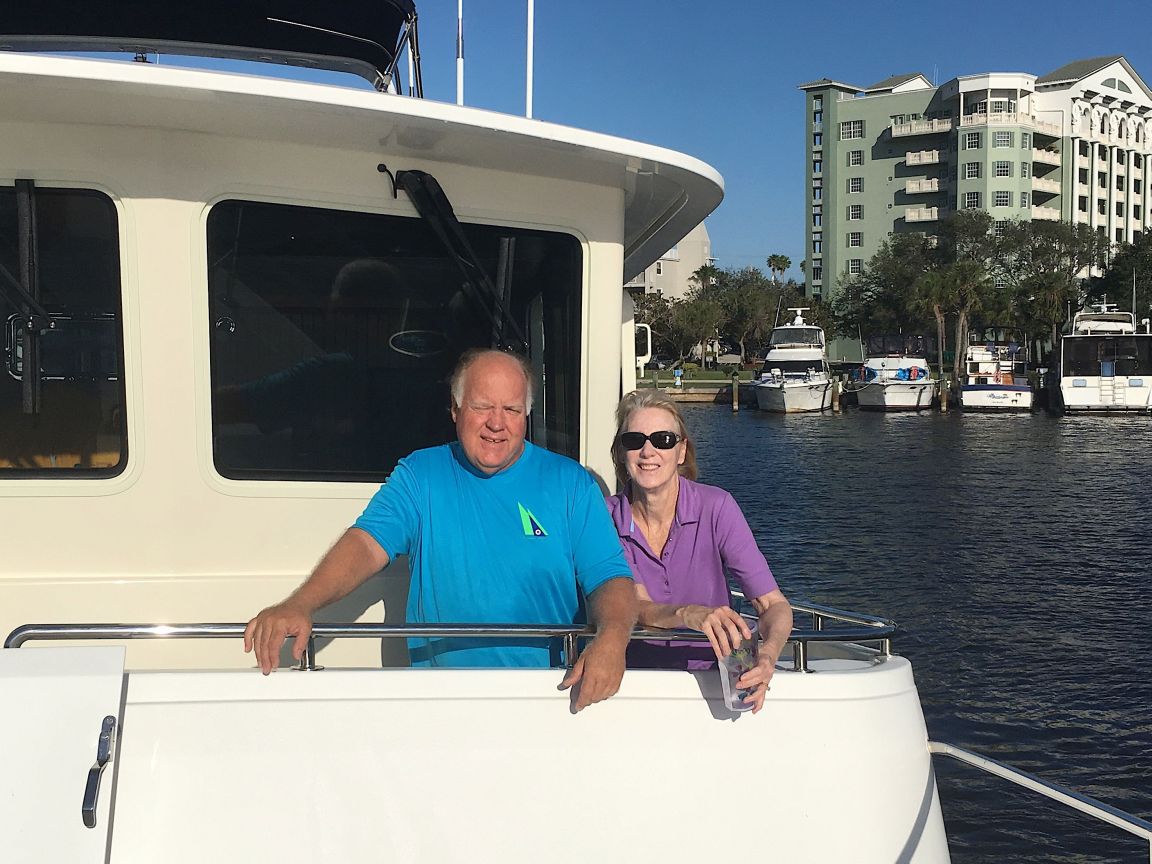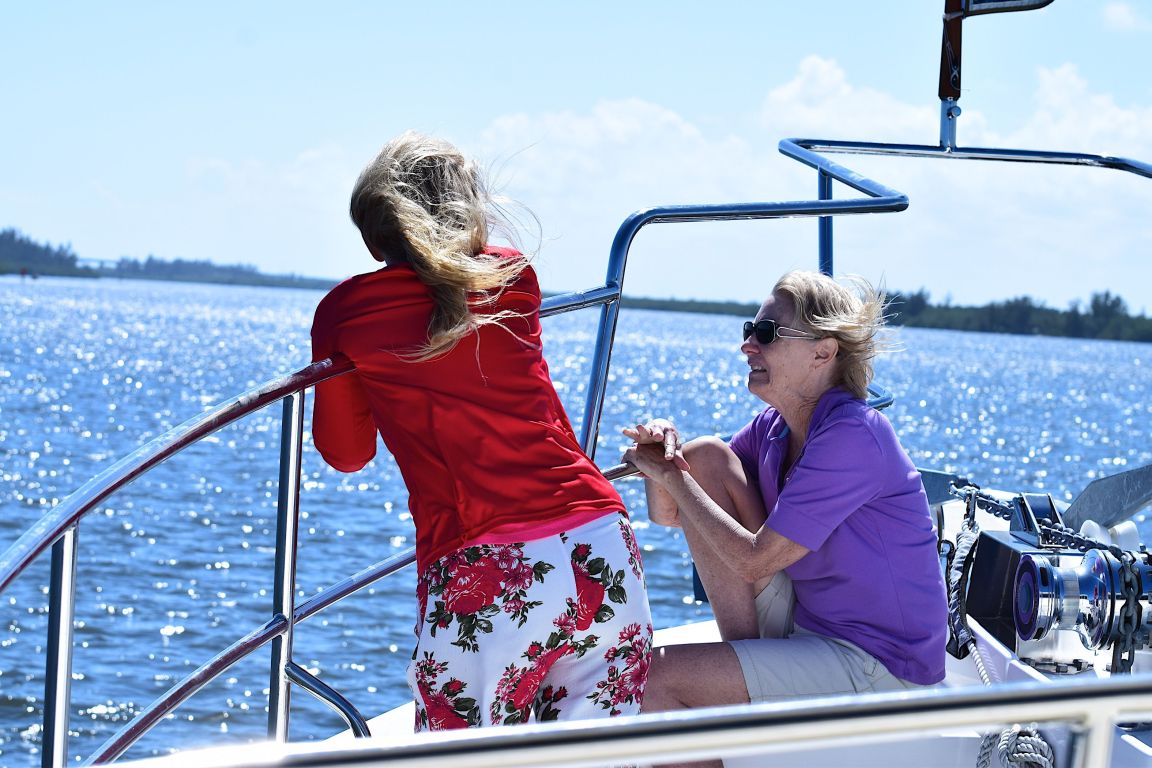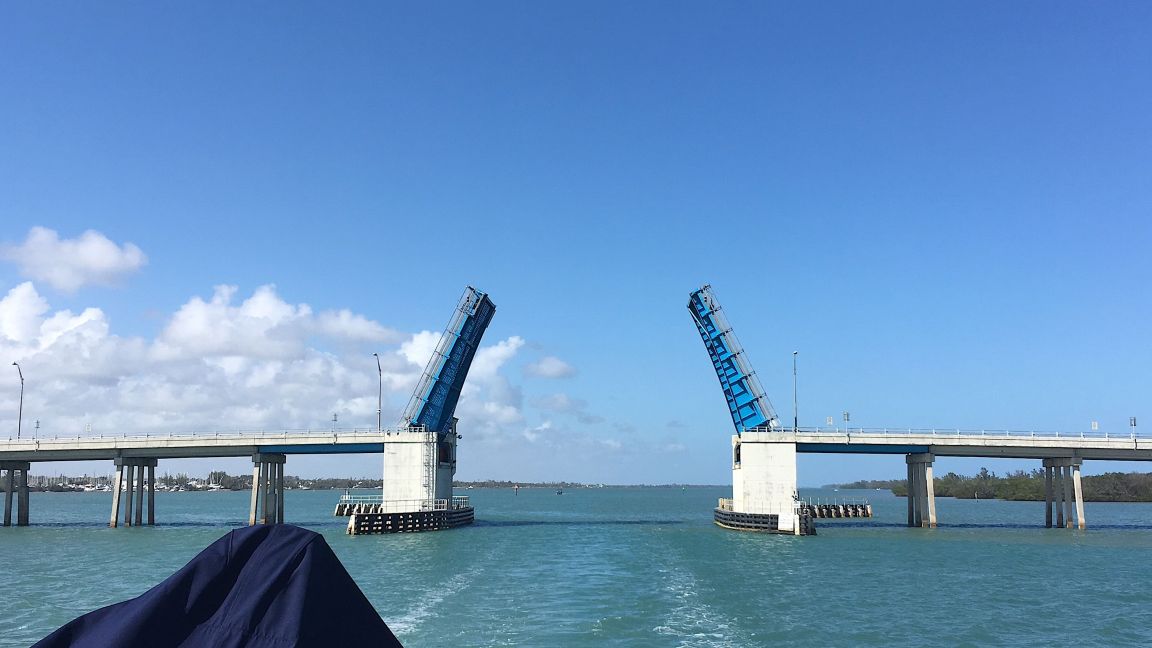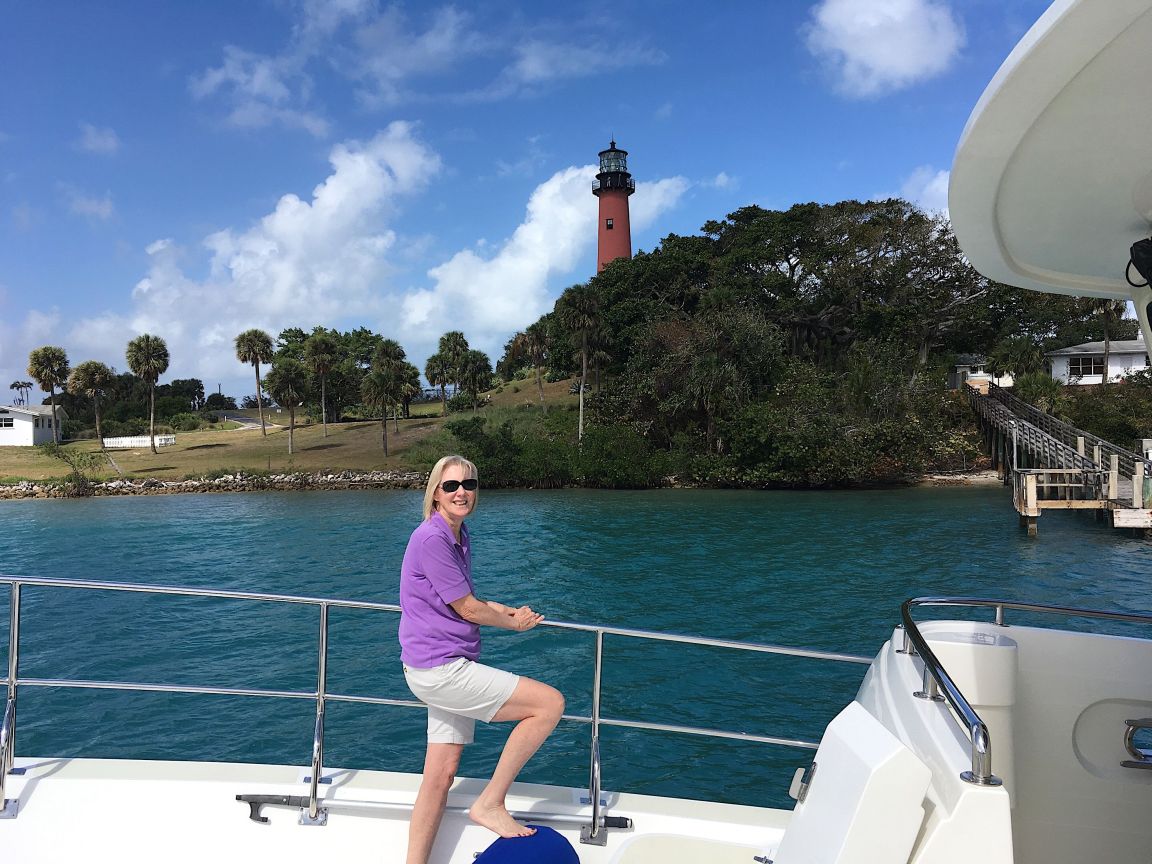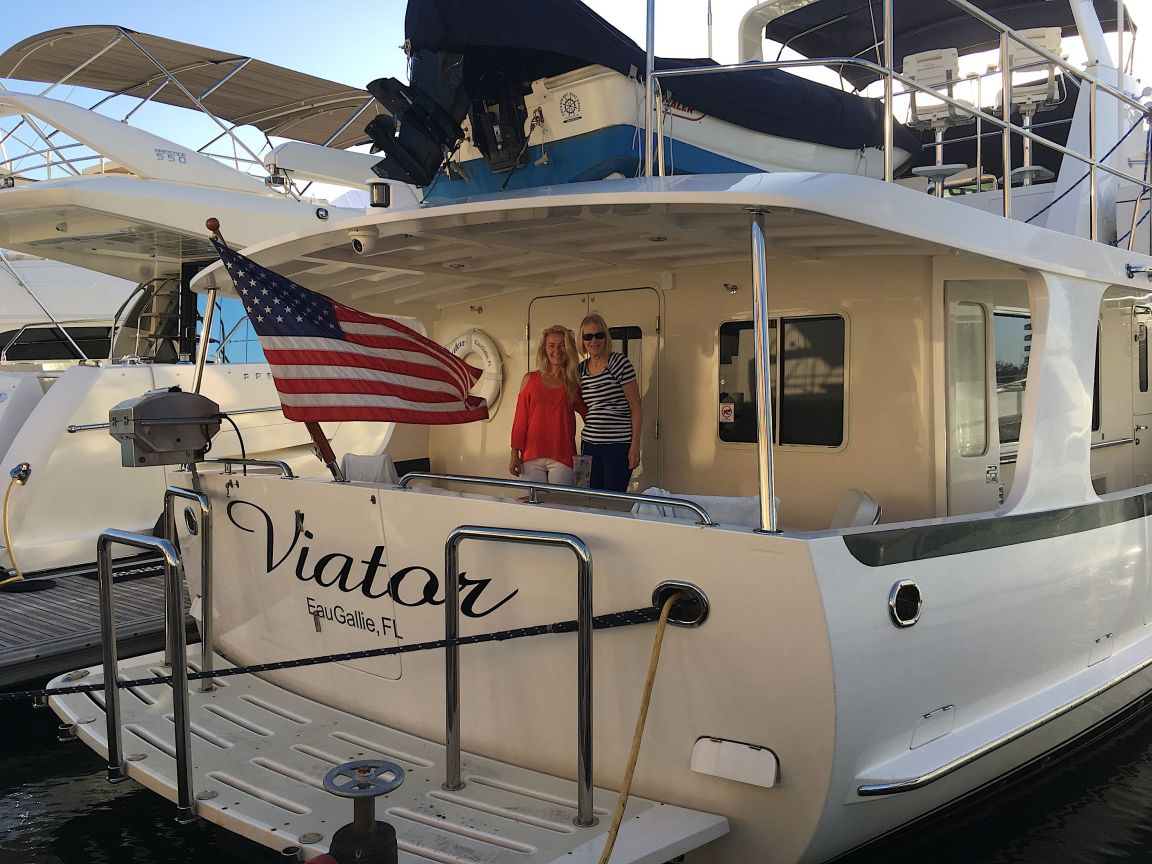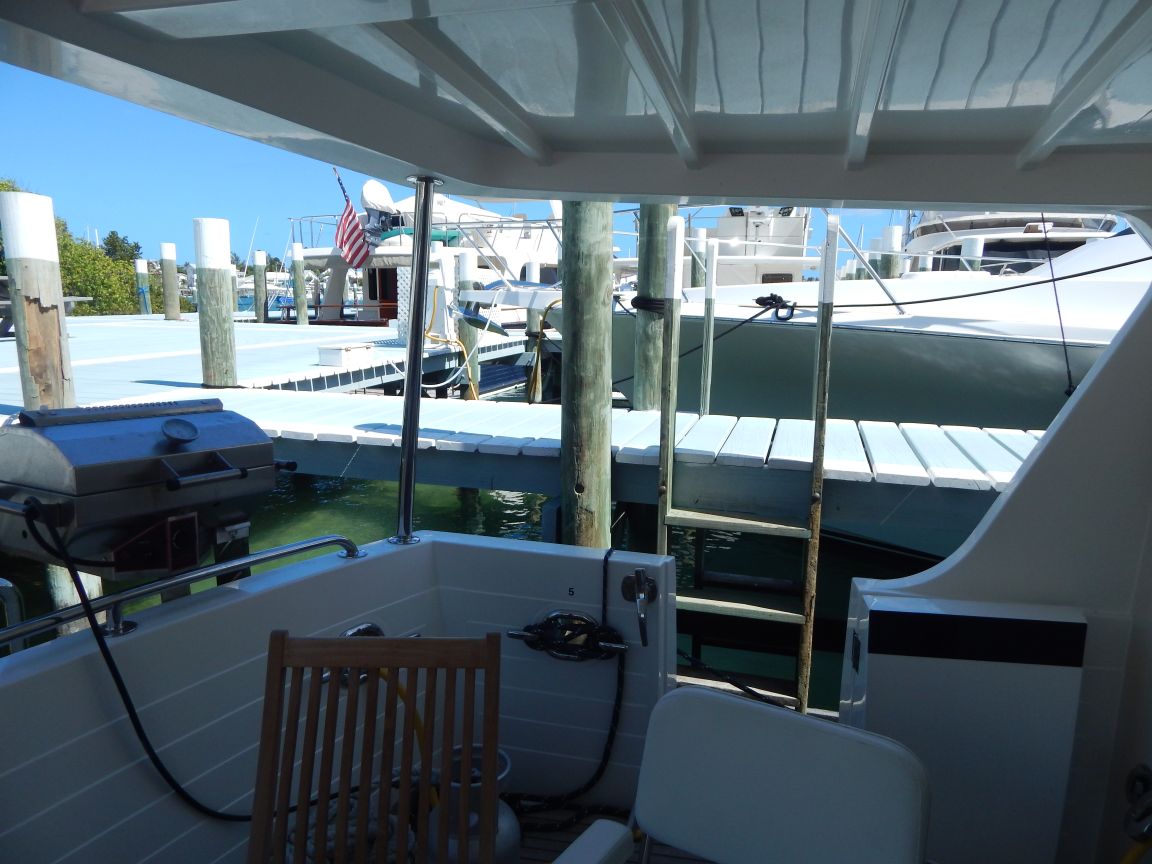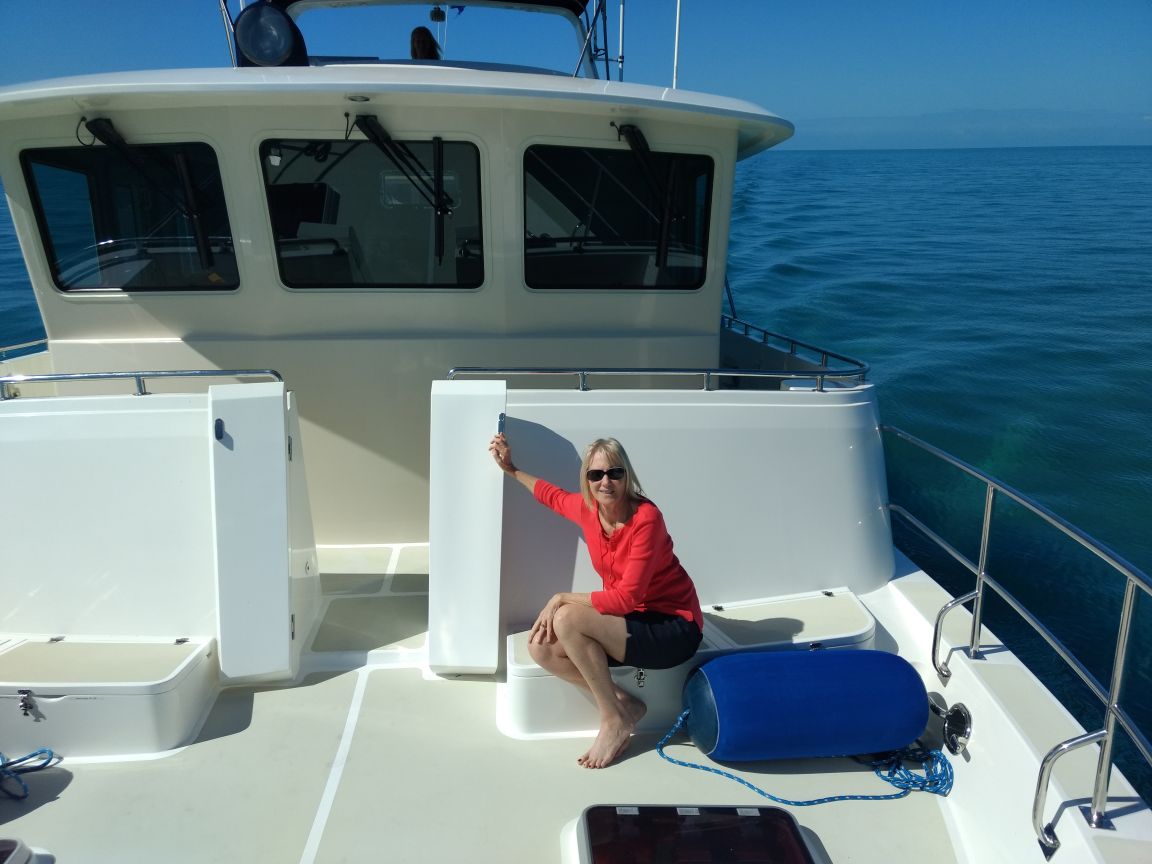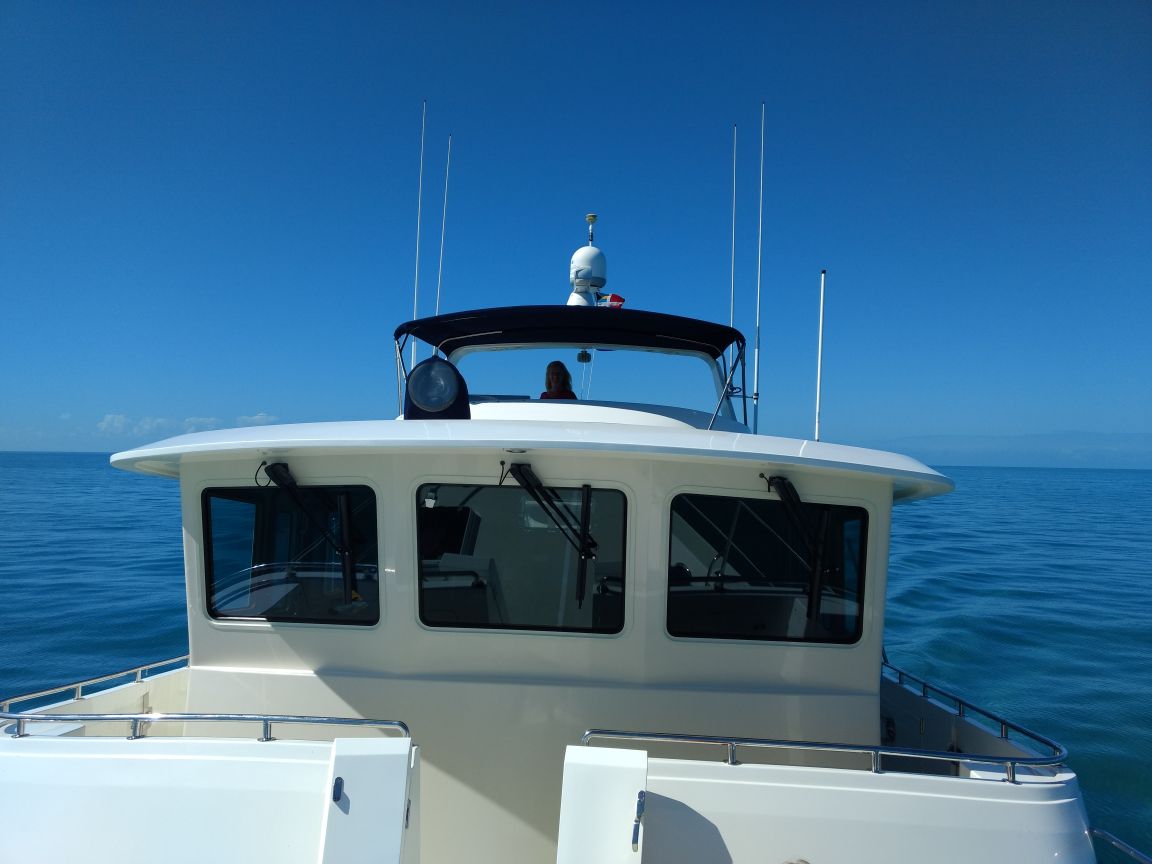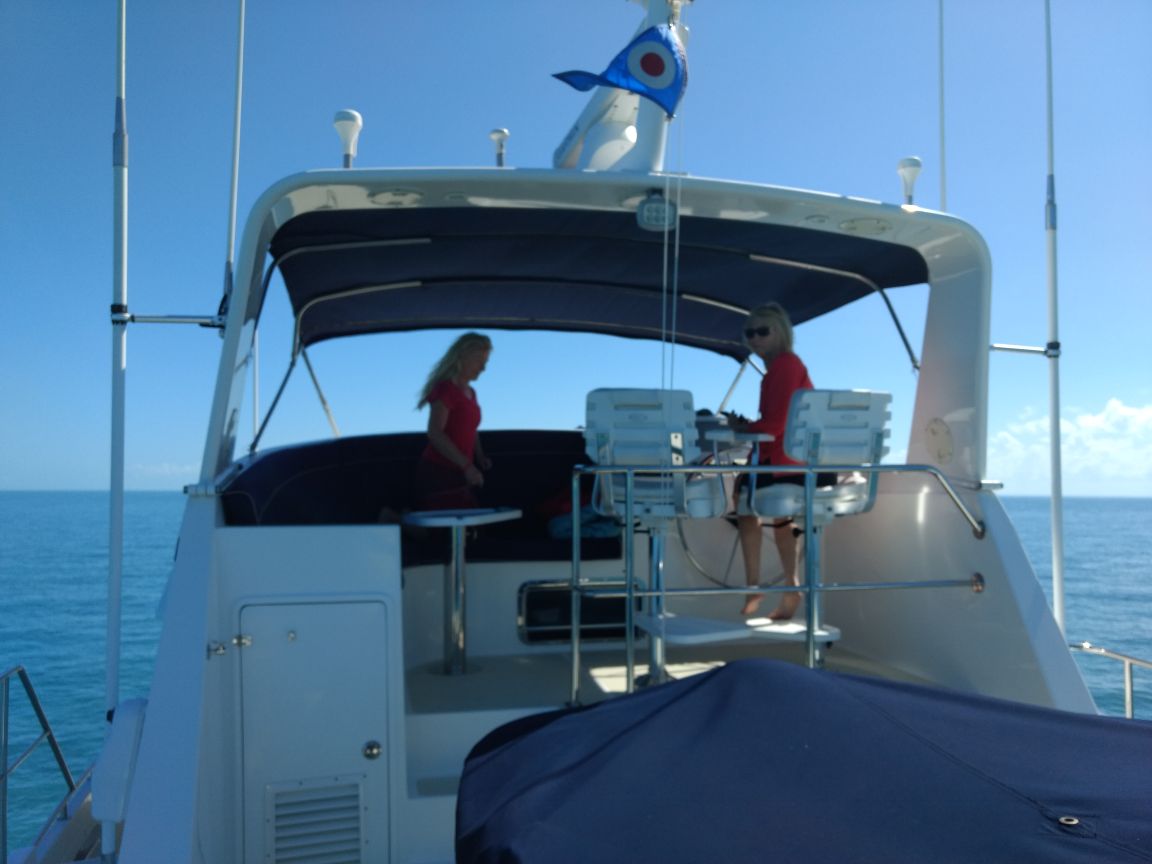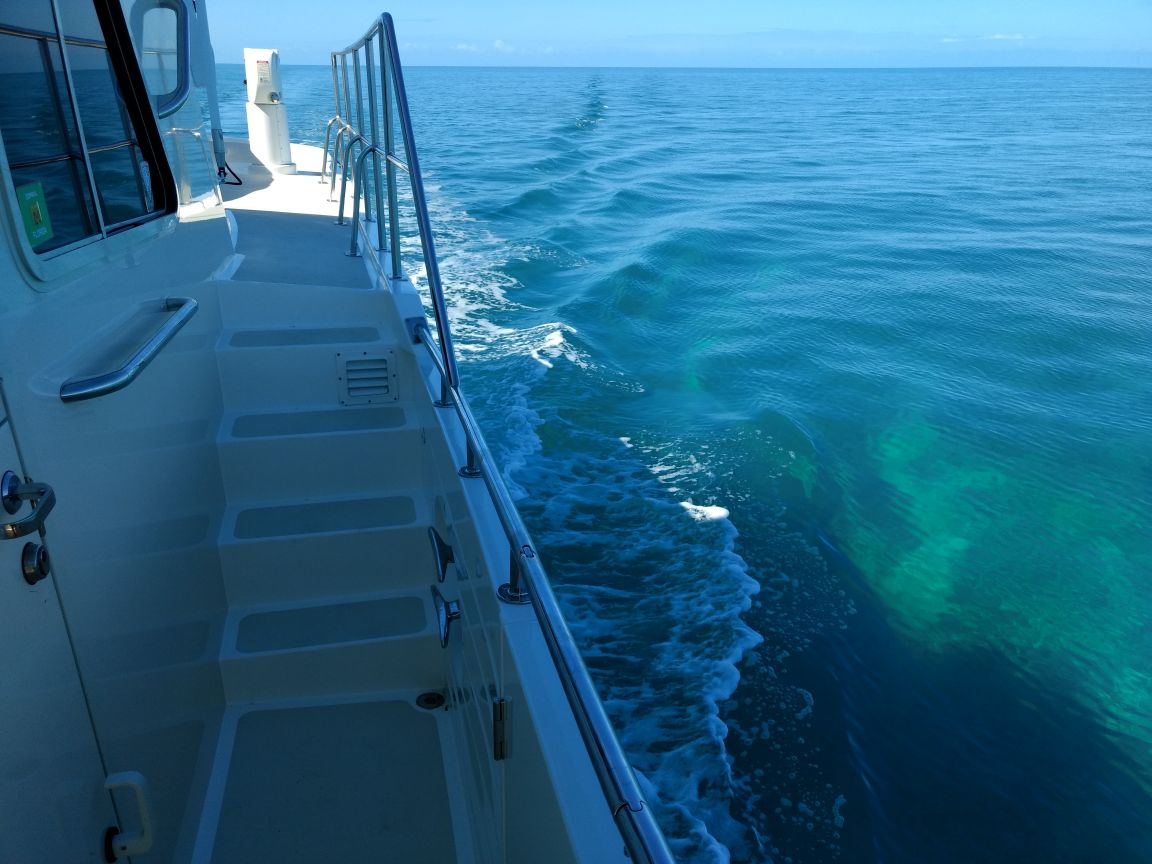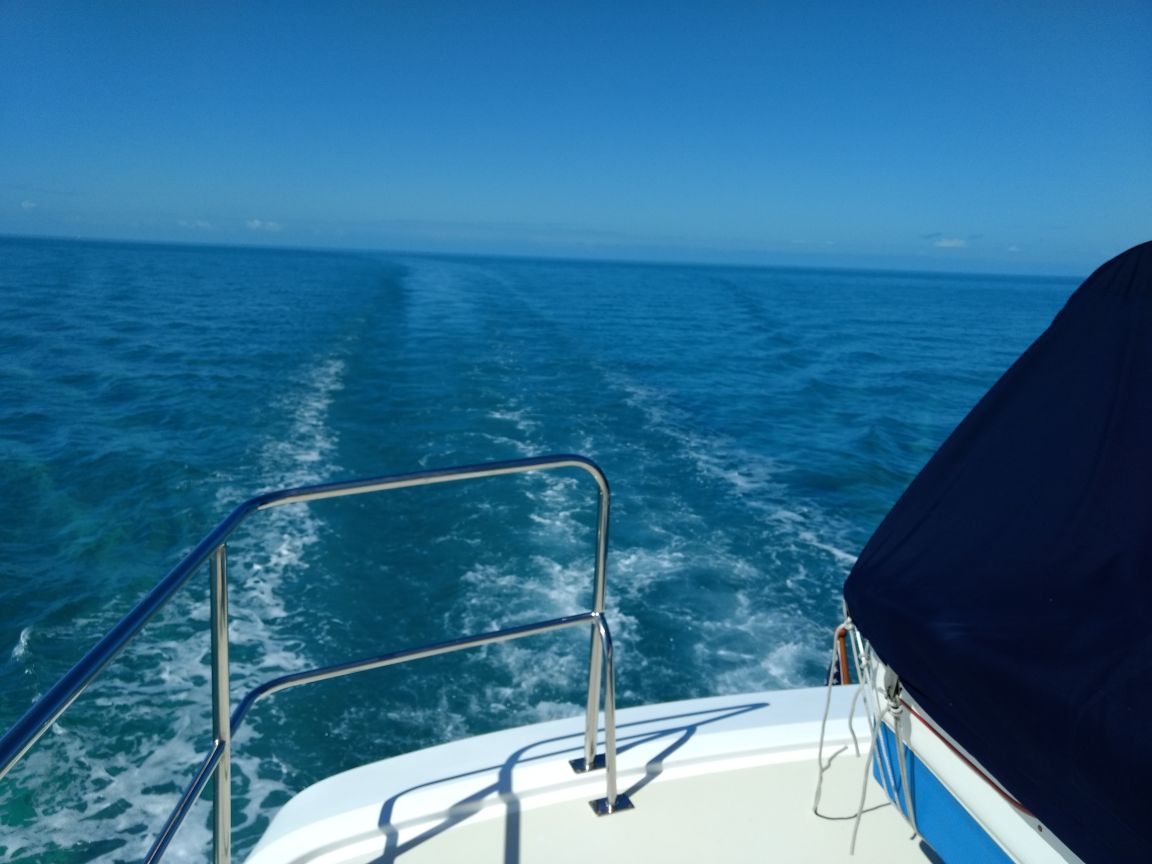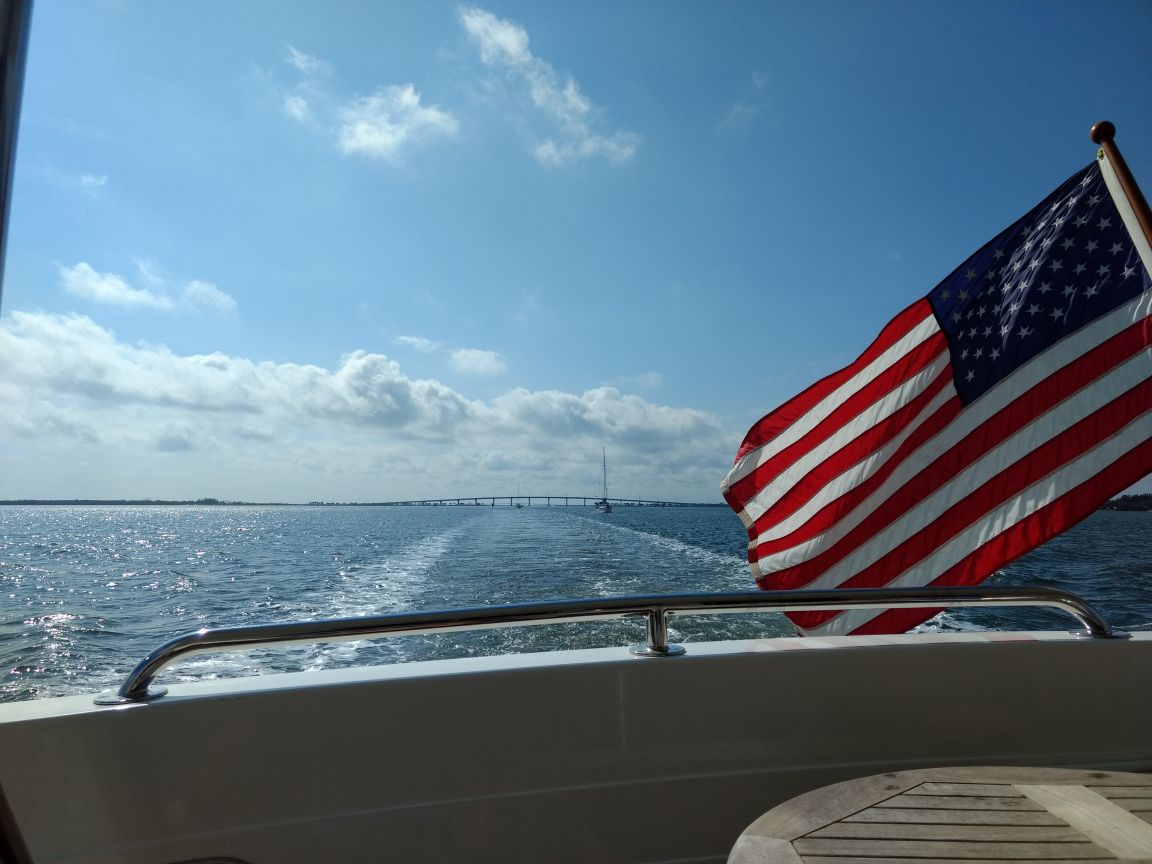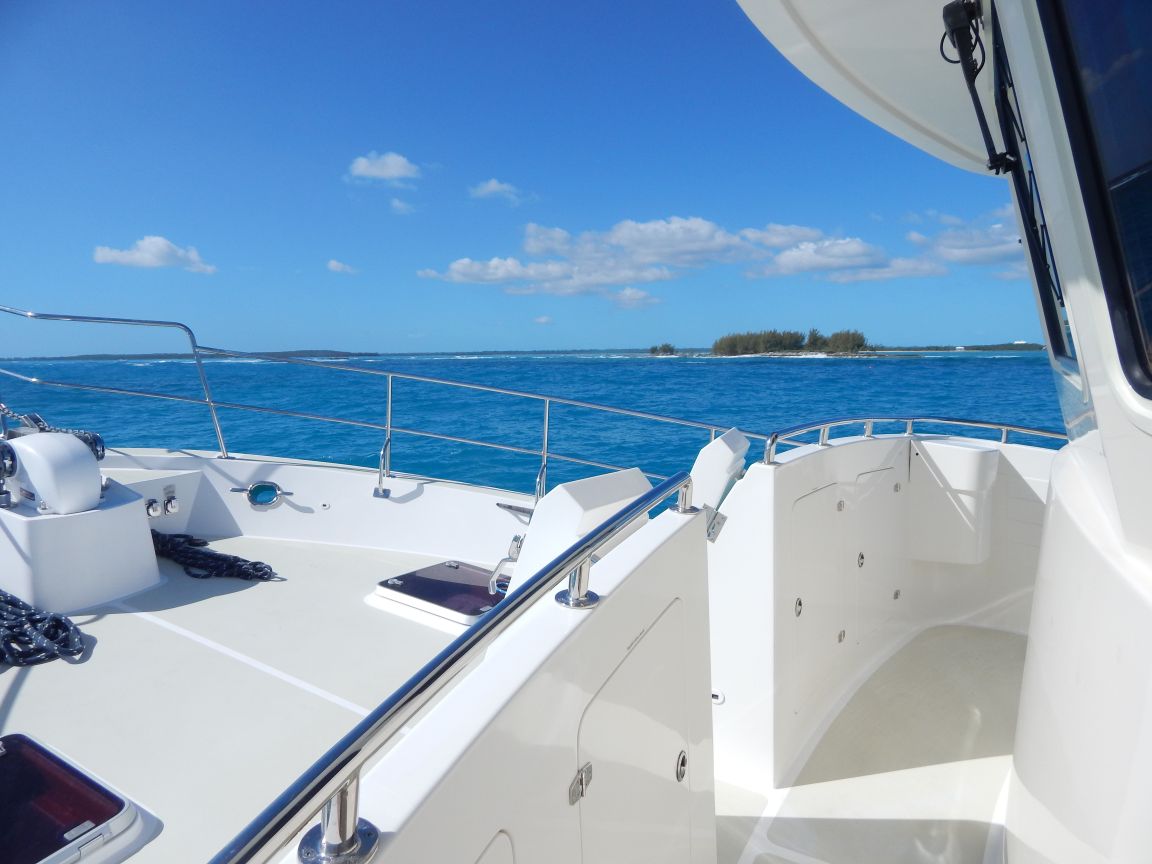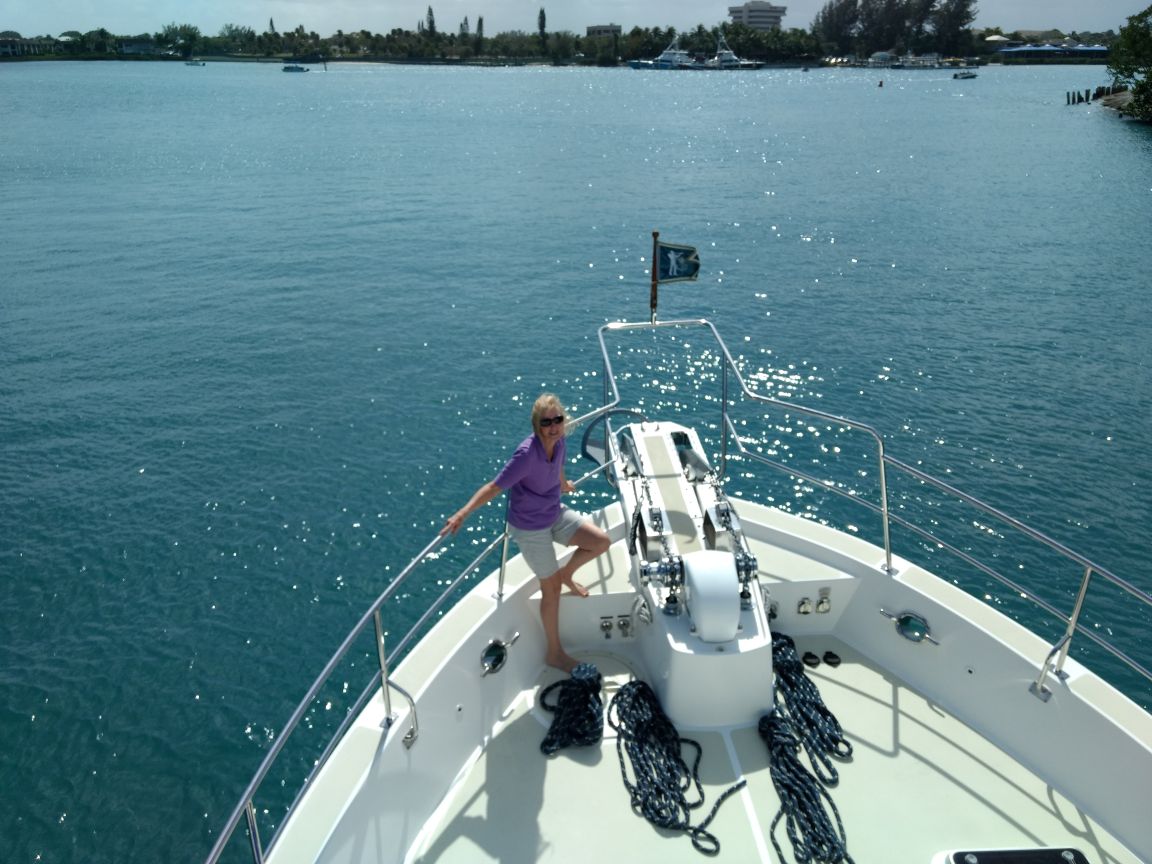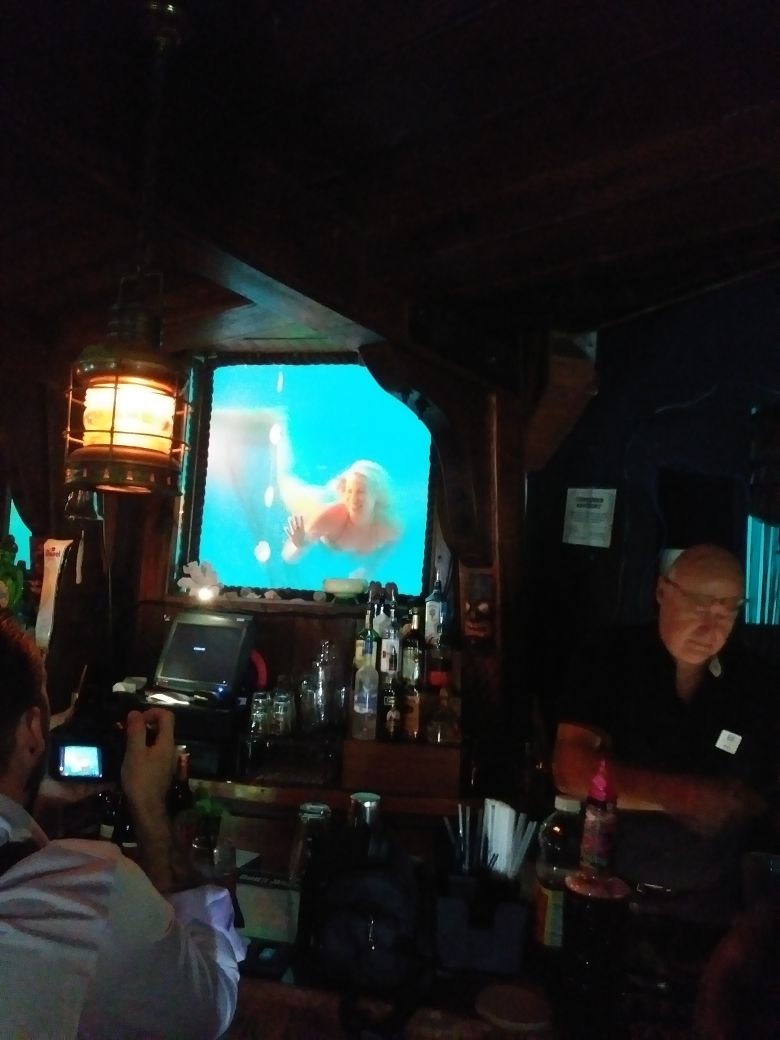 We went to a Mermaid Show in Ft Lauderdale before crossing to West End the next morning.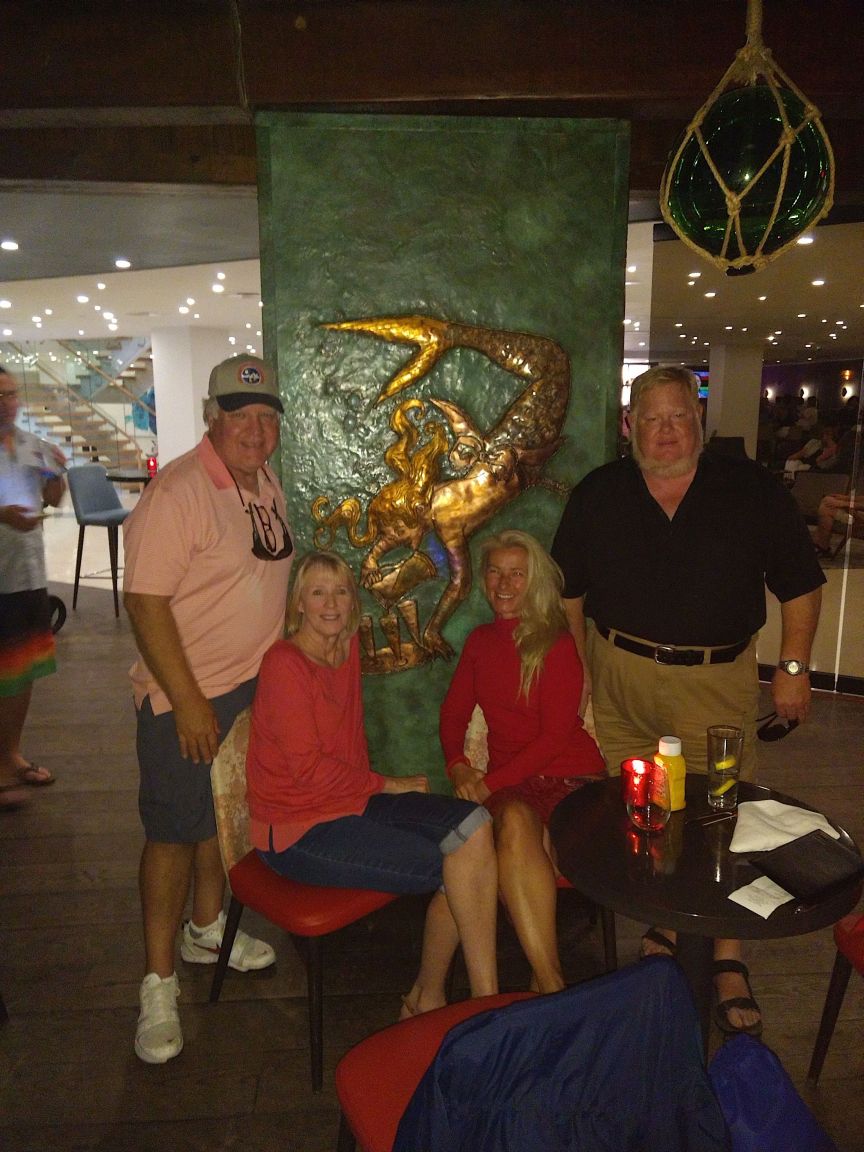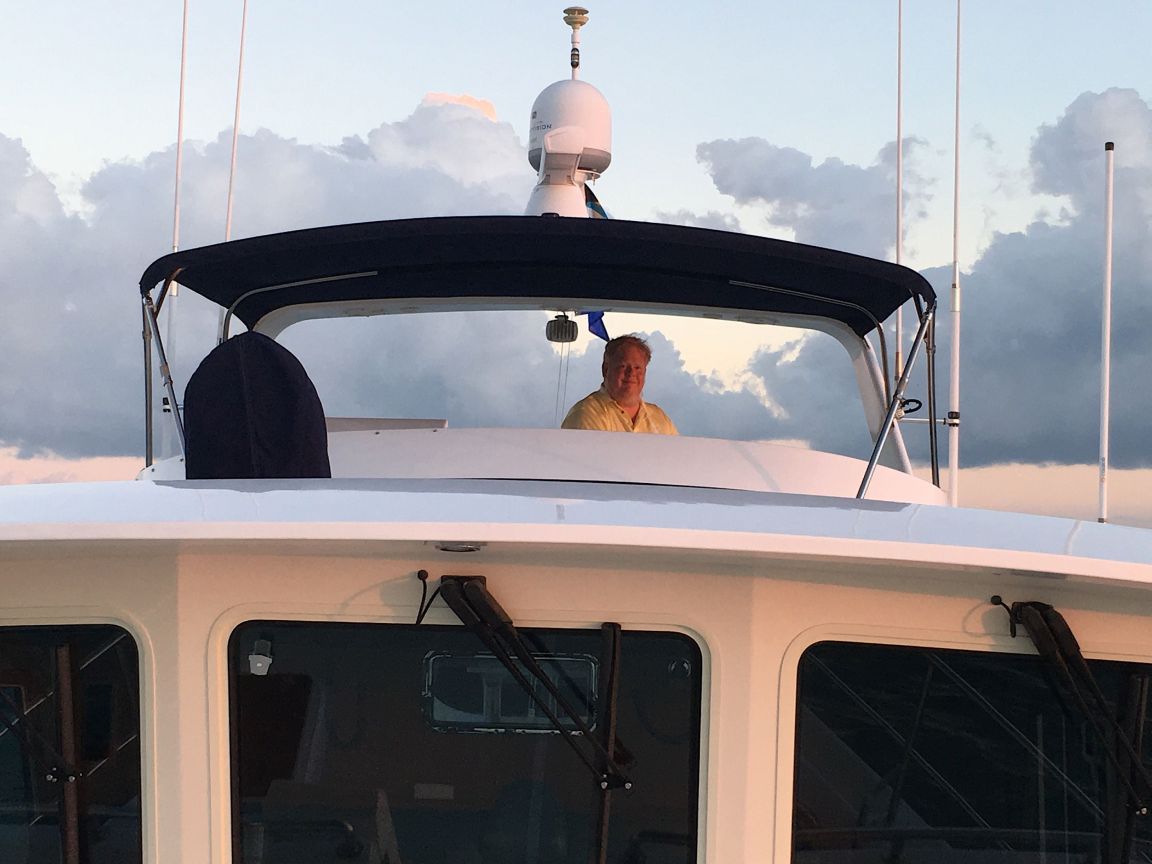 Our Captain on the bridge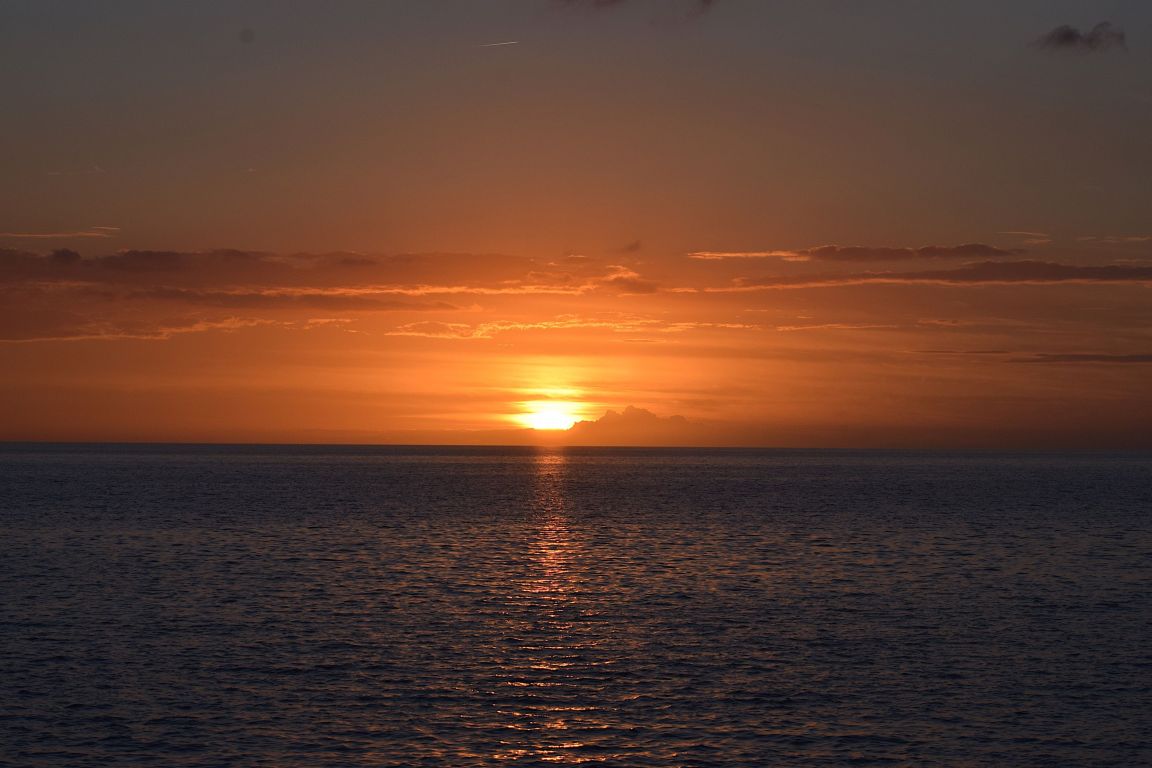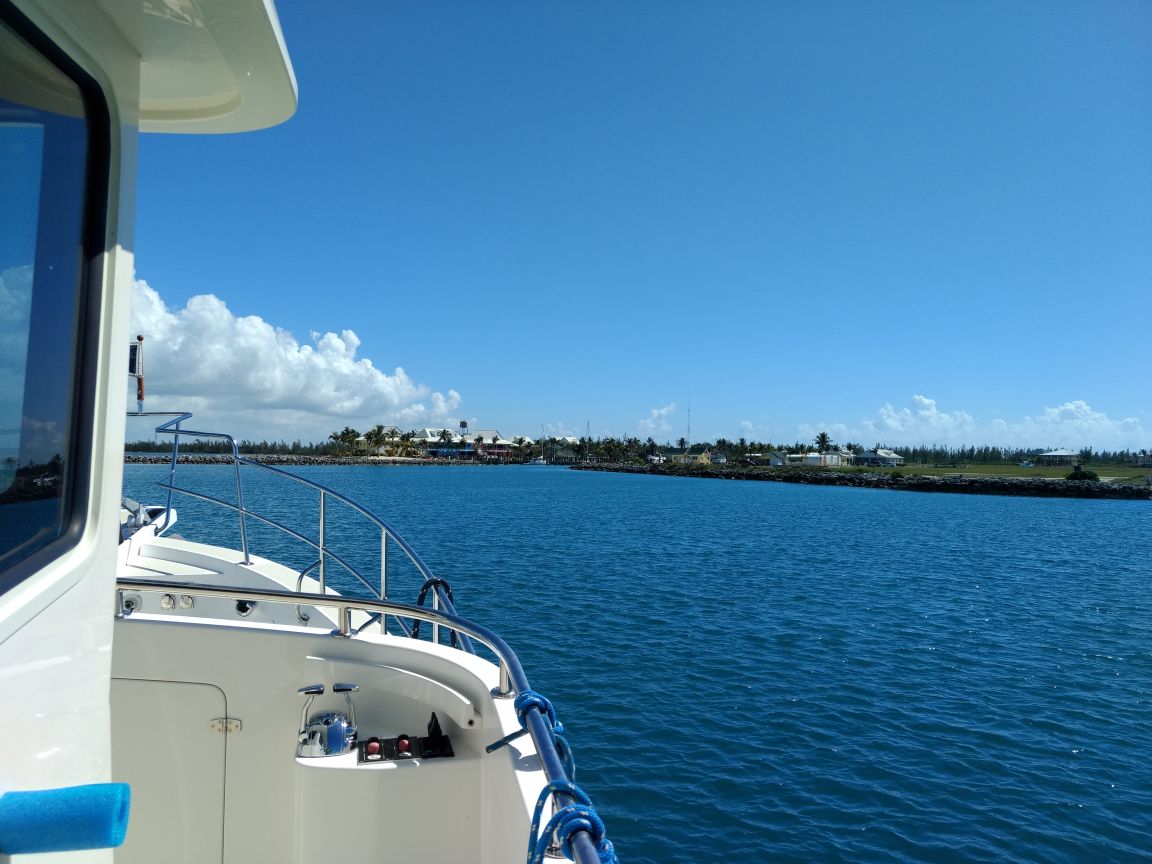 Pulling into West End Harbor after the crossing from Ft Lauderdale.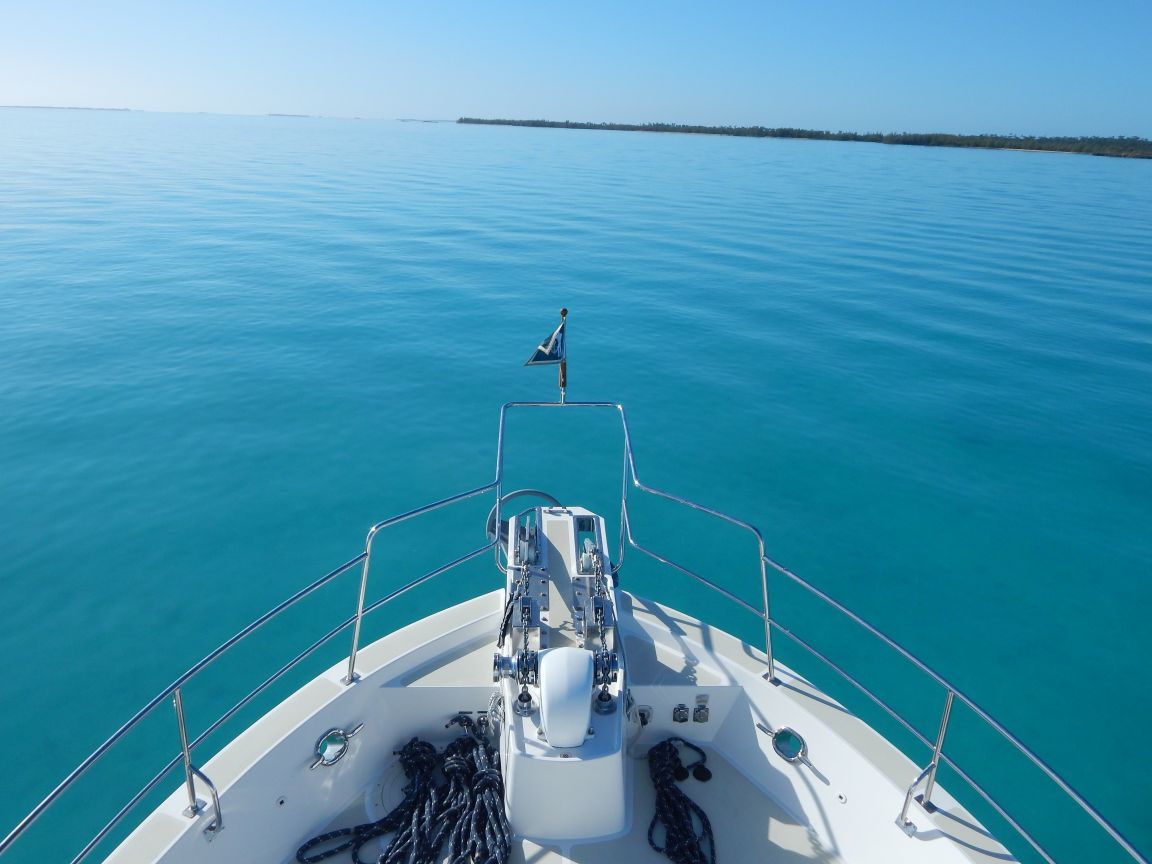 A few pictures of our glassy cruise from West End to Great Sale Cay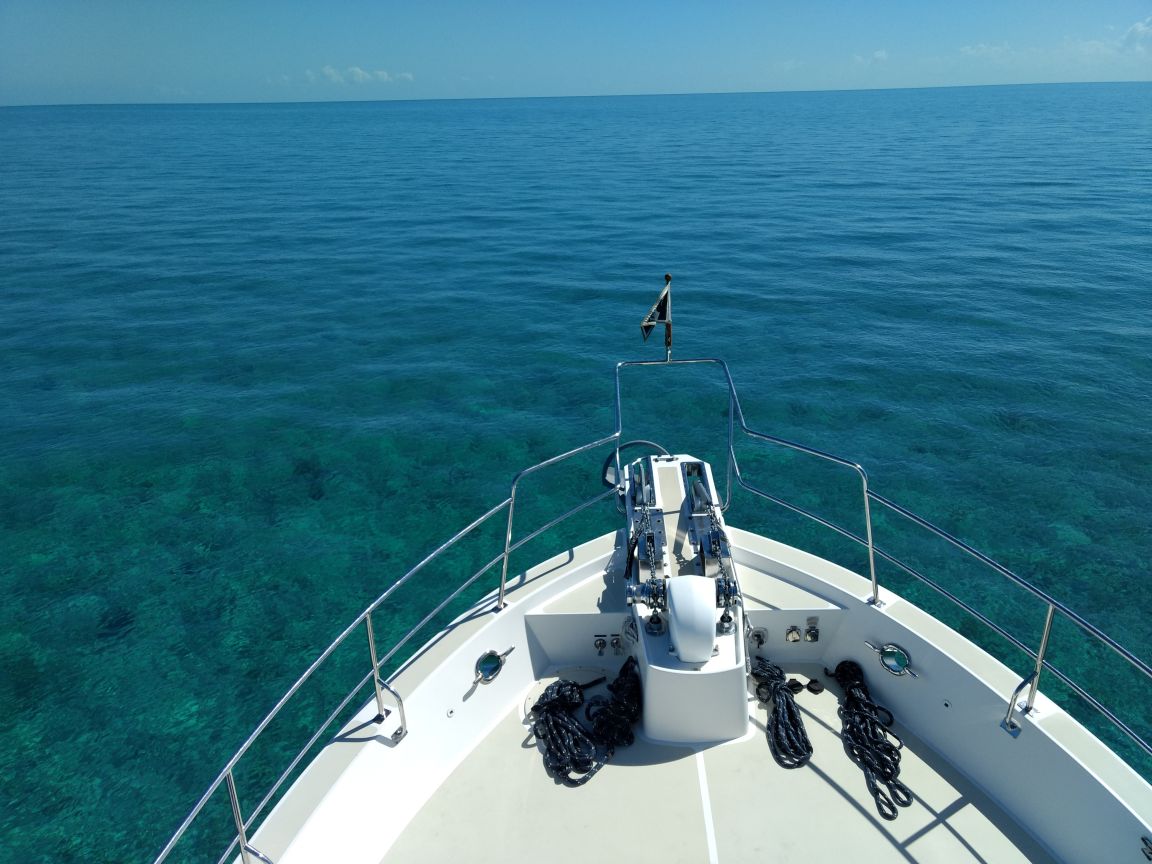 In 10 feet of water we could pick out shell on the bottom!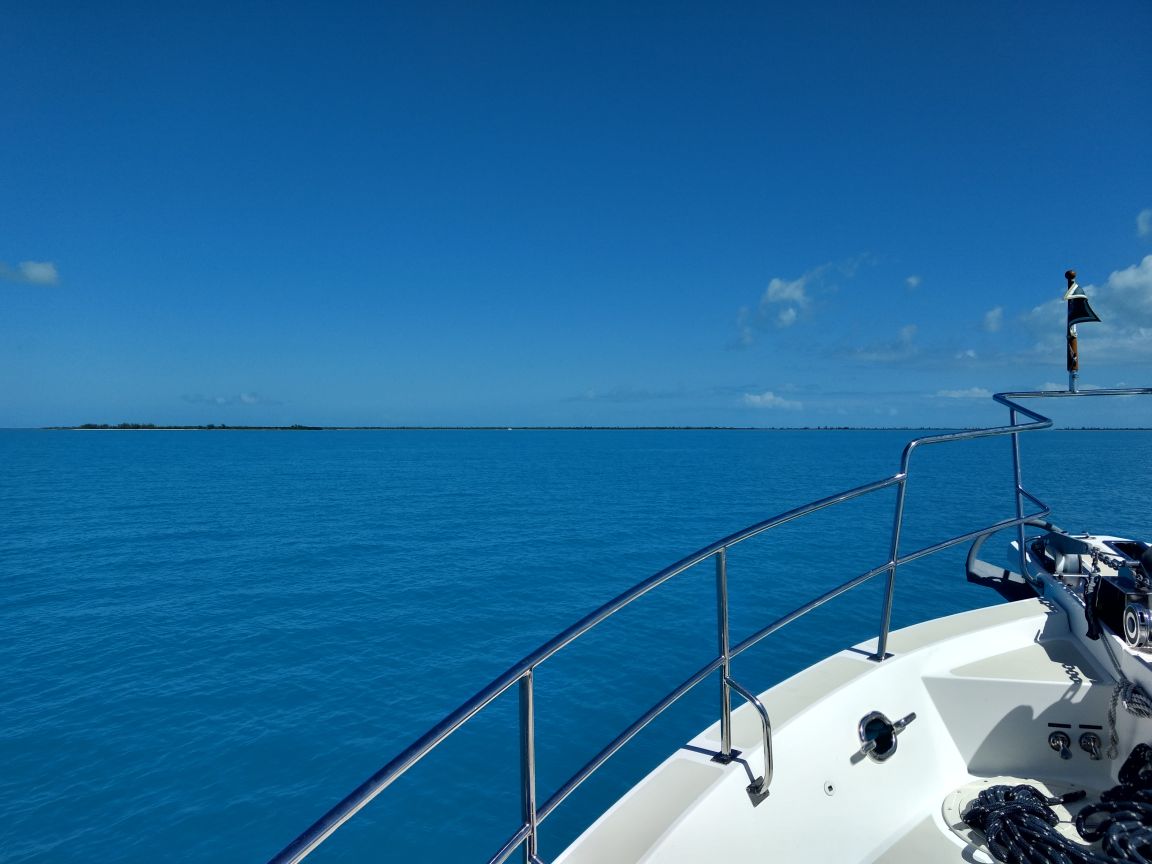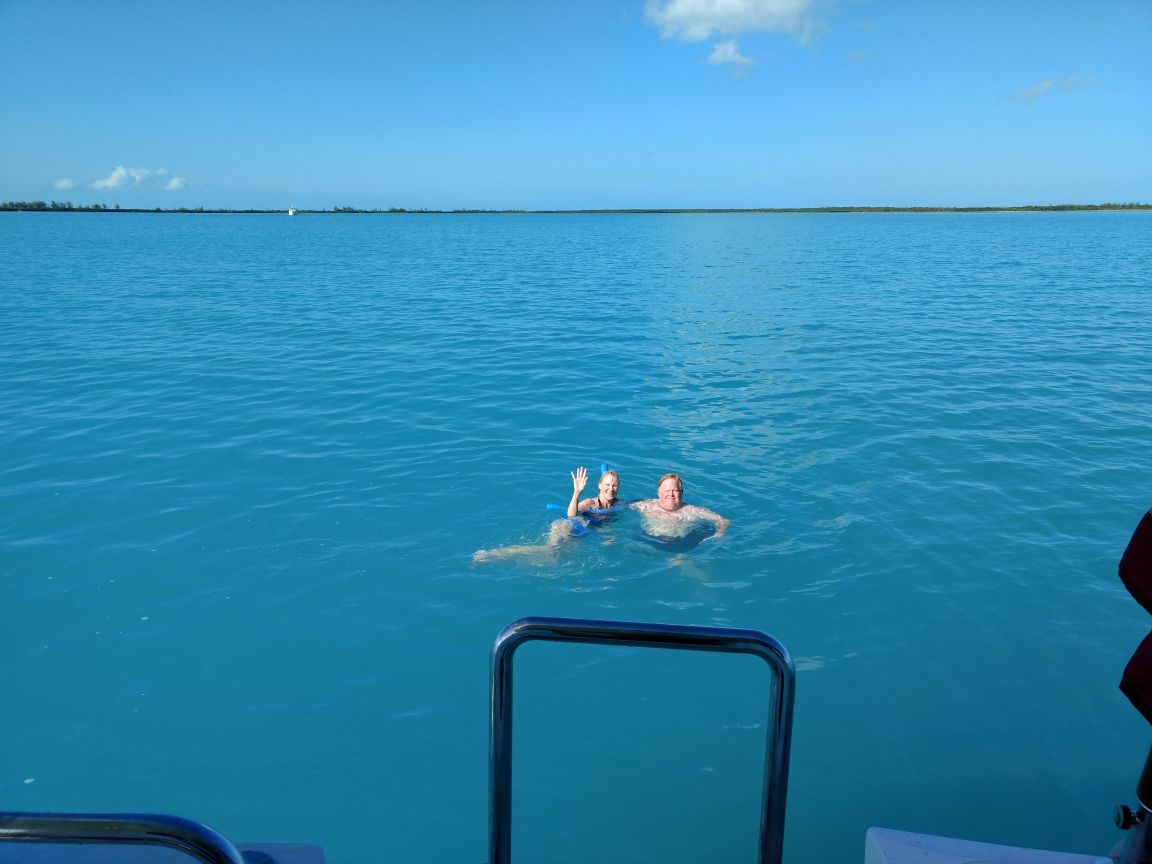 Ross and Claudia swimming at Great Sale Cay. We anchored up here before leaving the next day to Green Turtle Cay.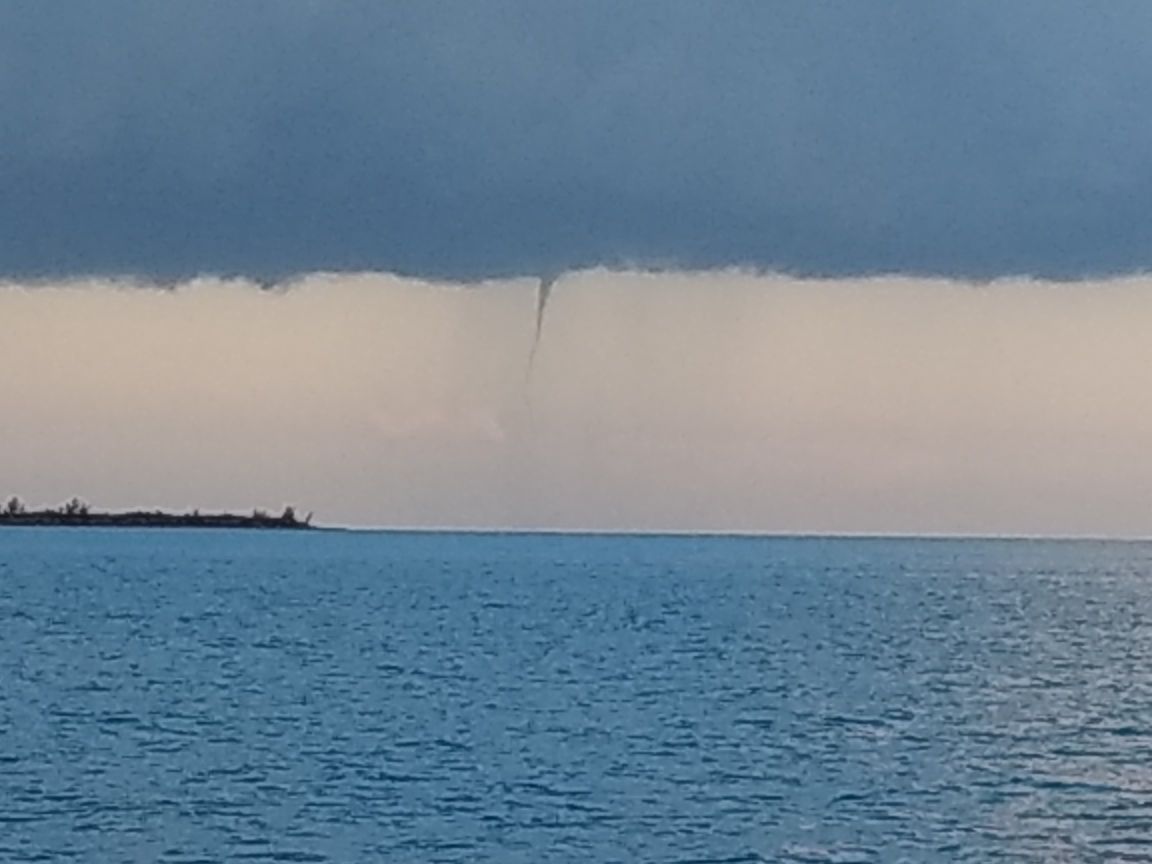 Just a little Funnel Cloud to give some excitement at Great Sale Anchorage.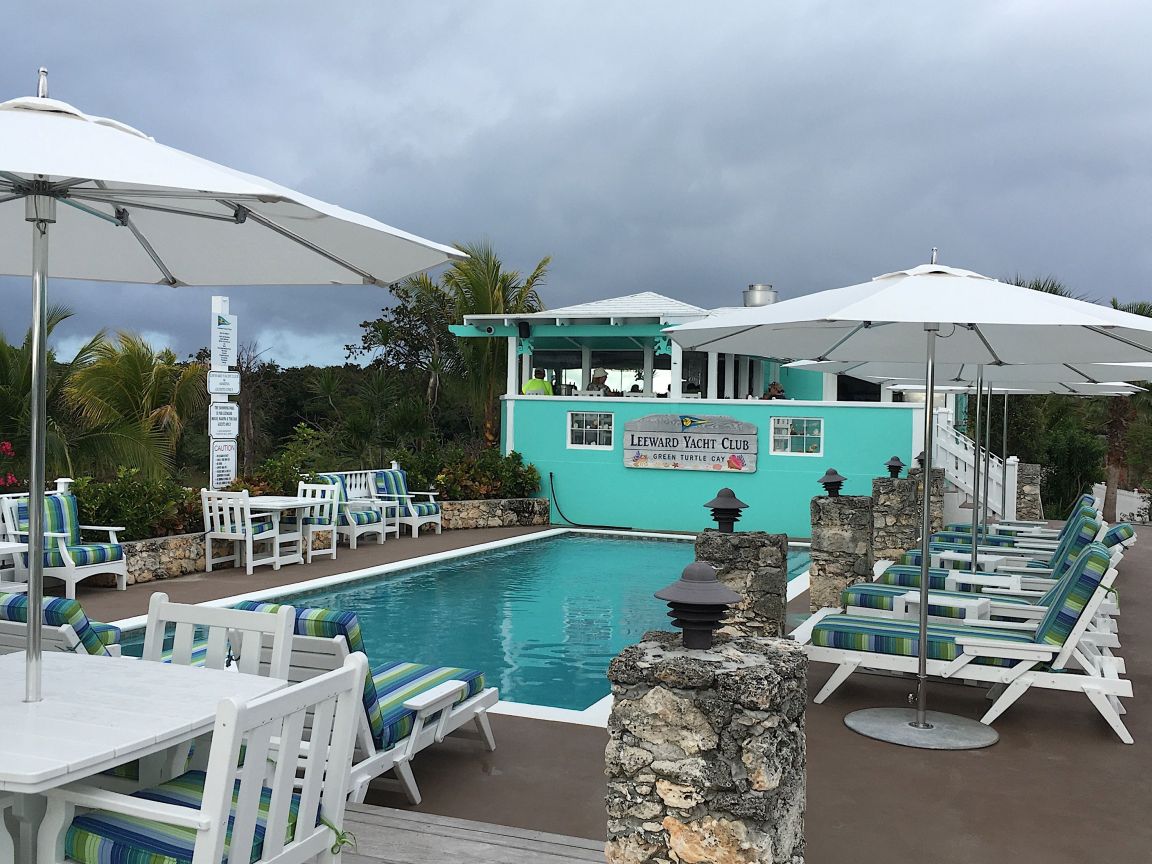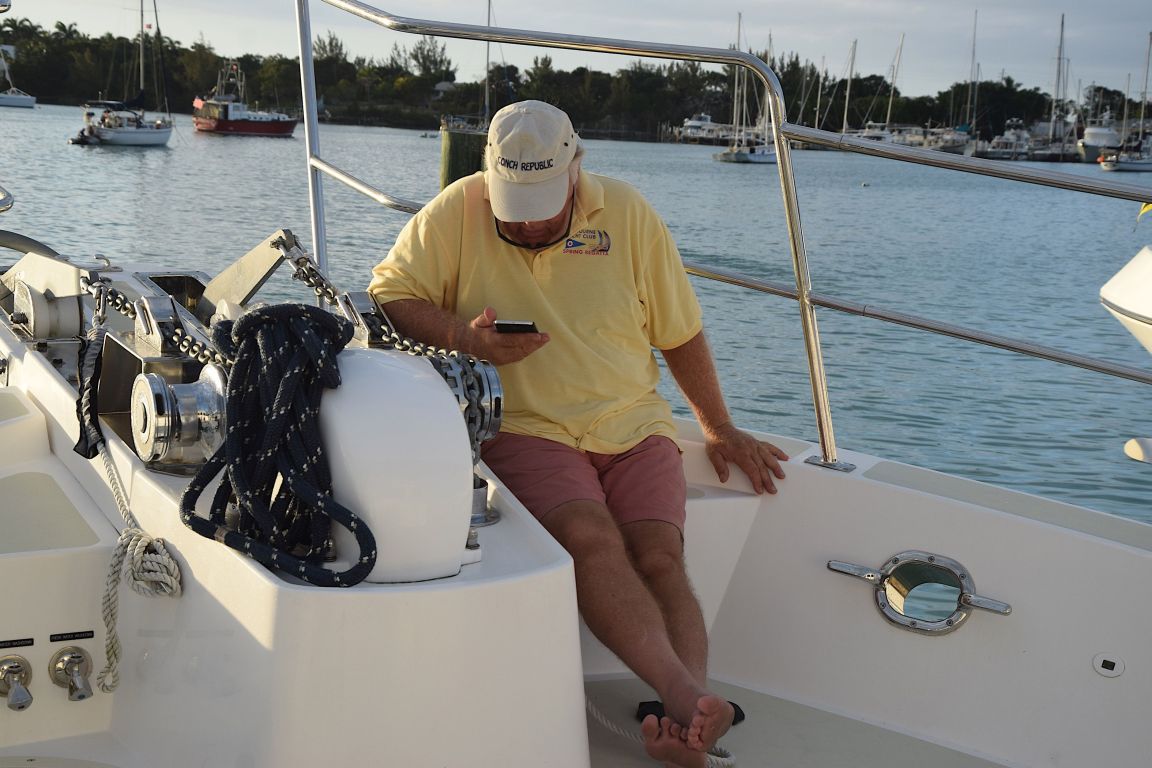 Hey, I have Wifi!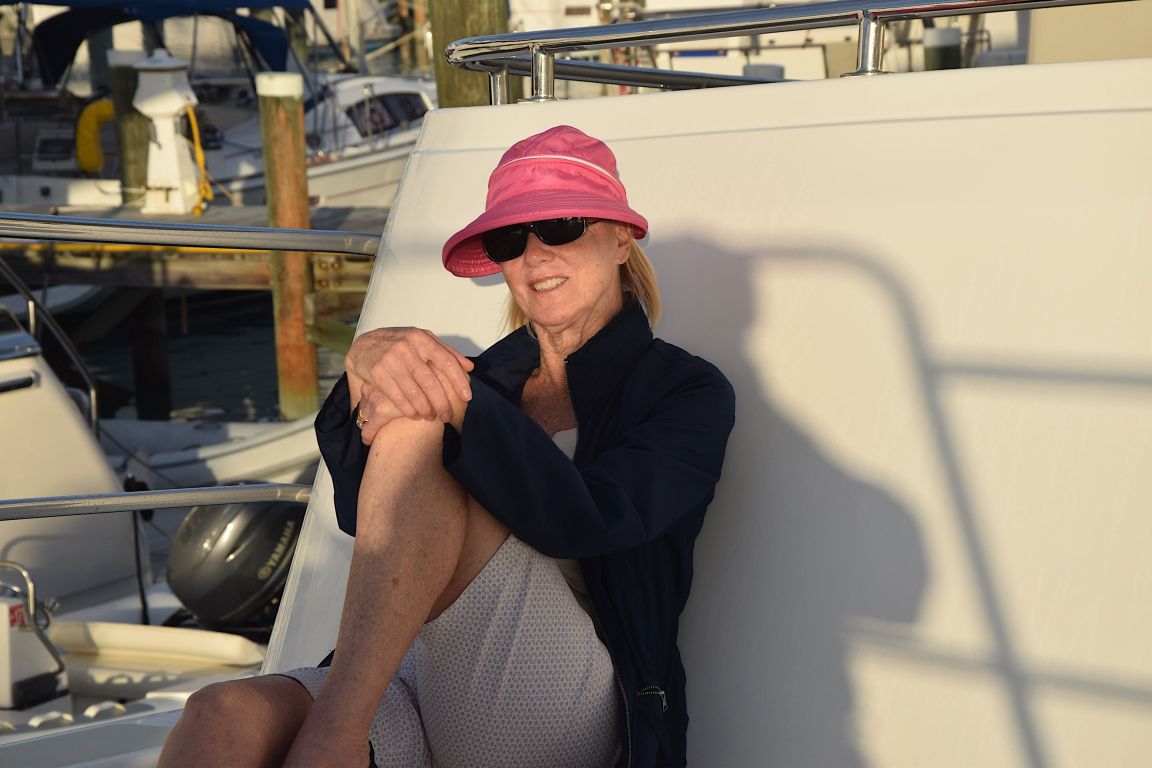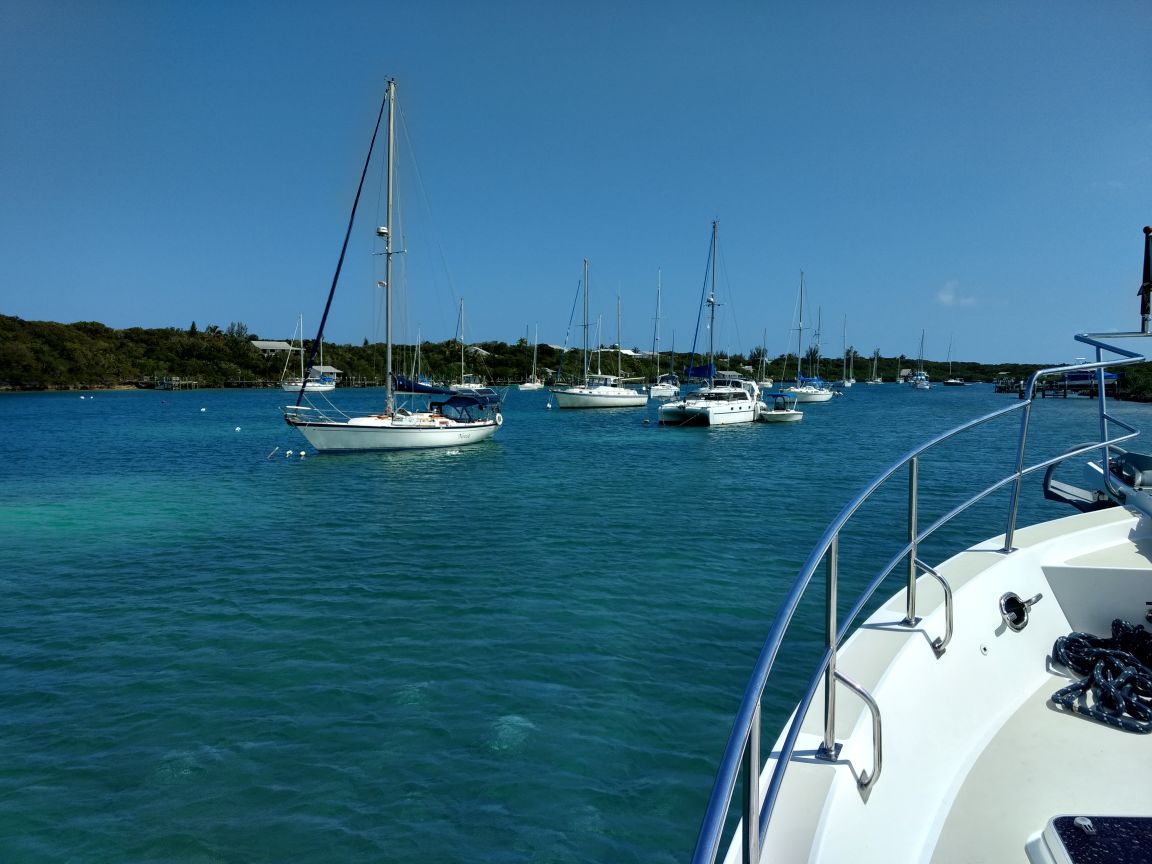 Some pictures of Man of War harbors both North and South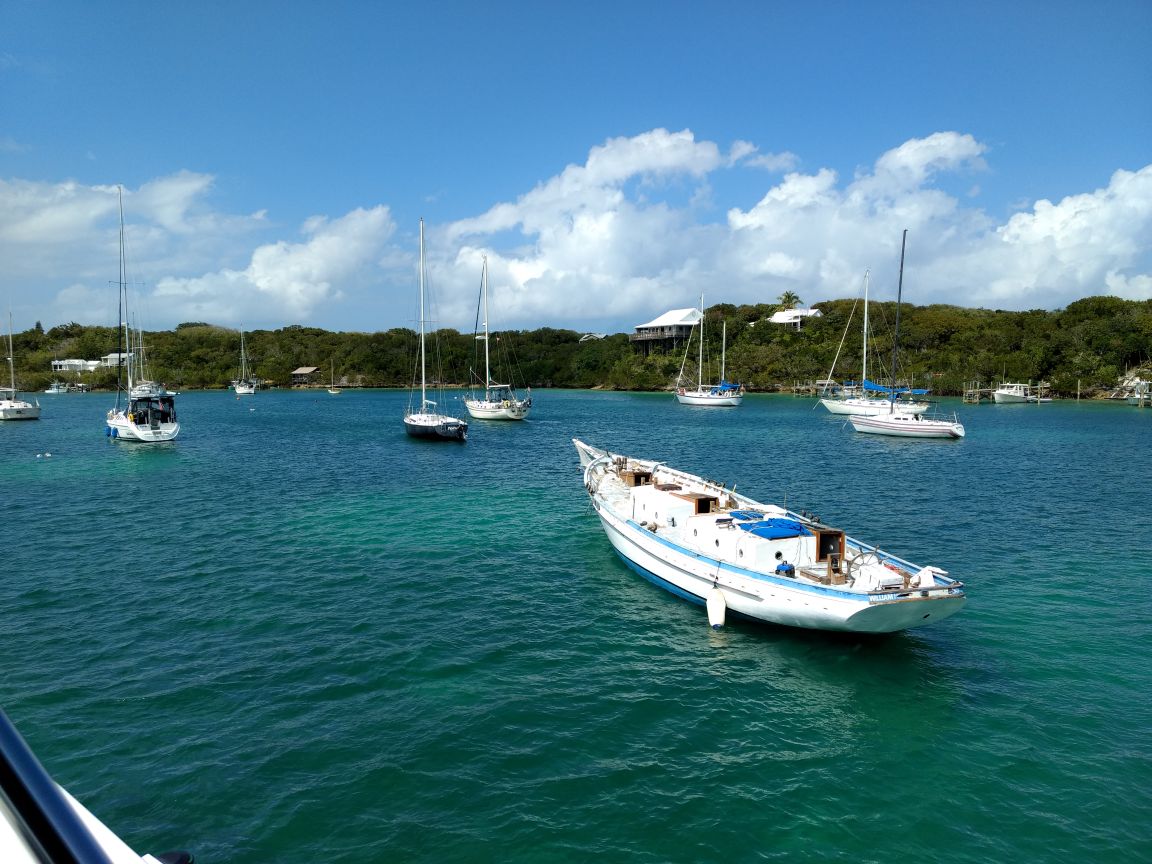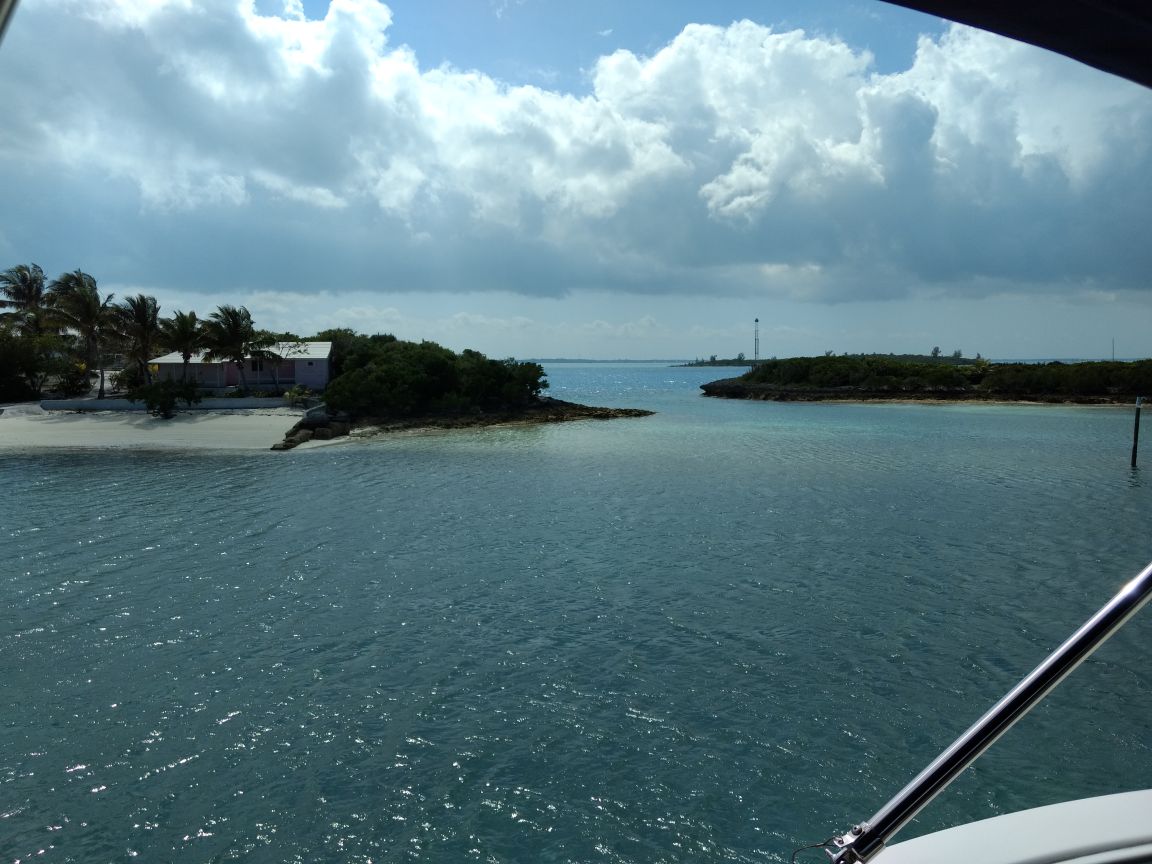 Tight entrance into Man of War Harbors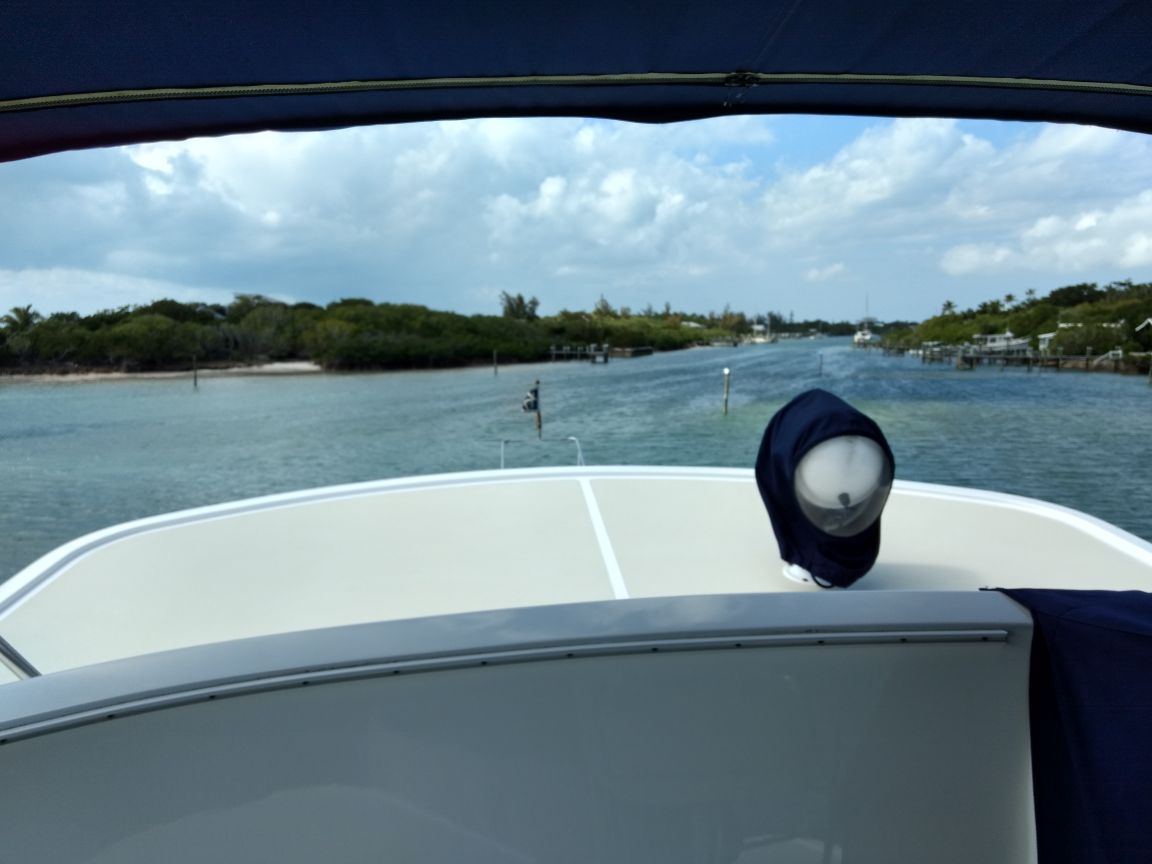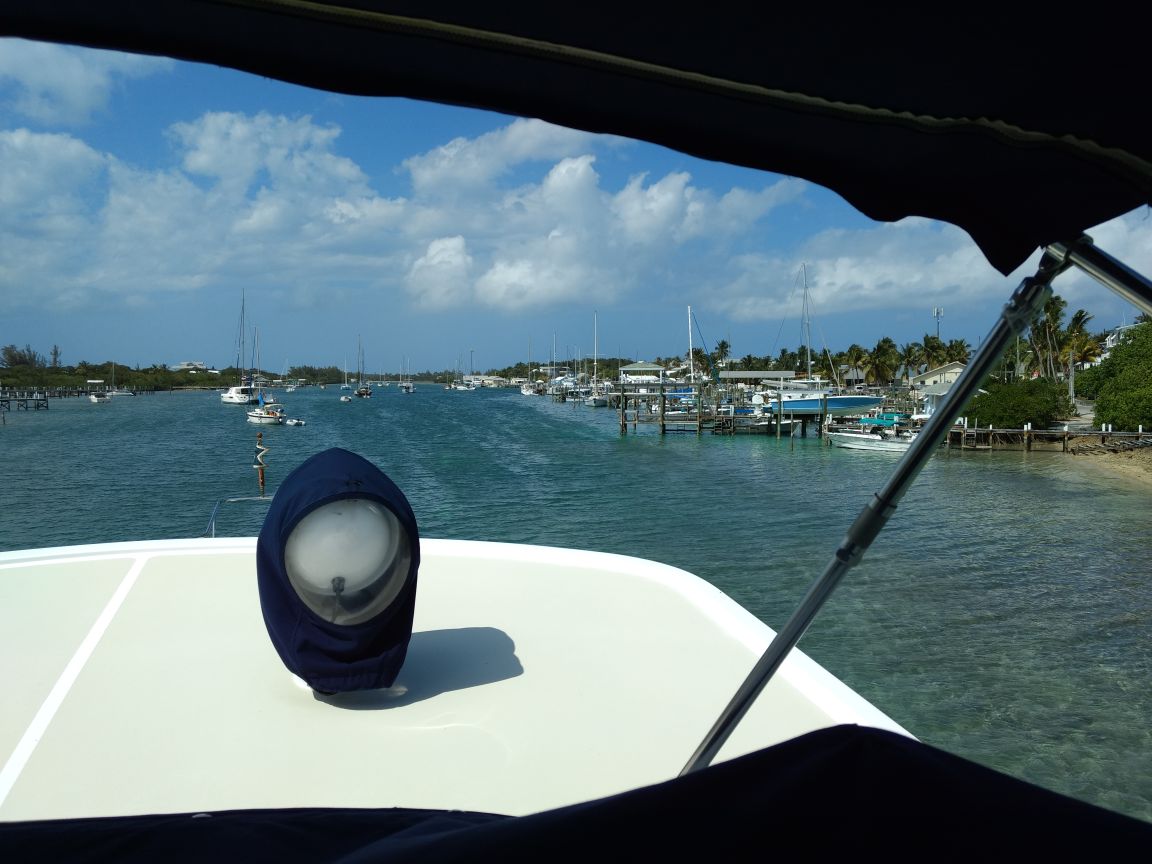 Man of War North Harbor with Marinas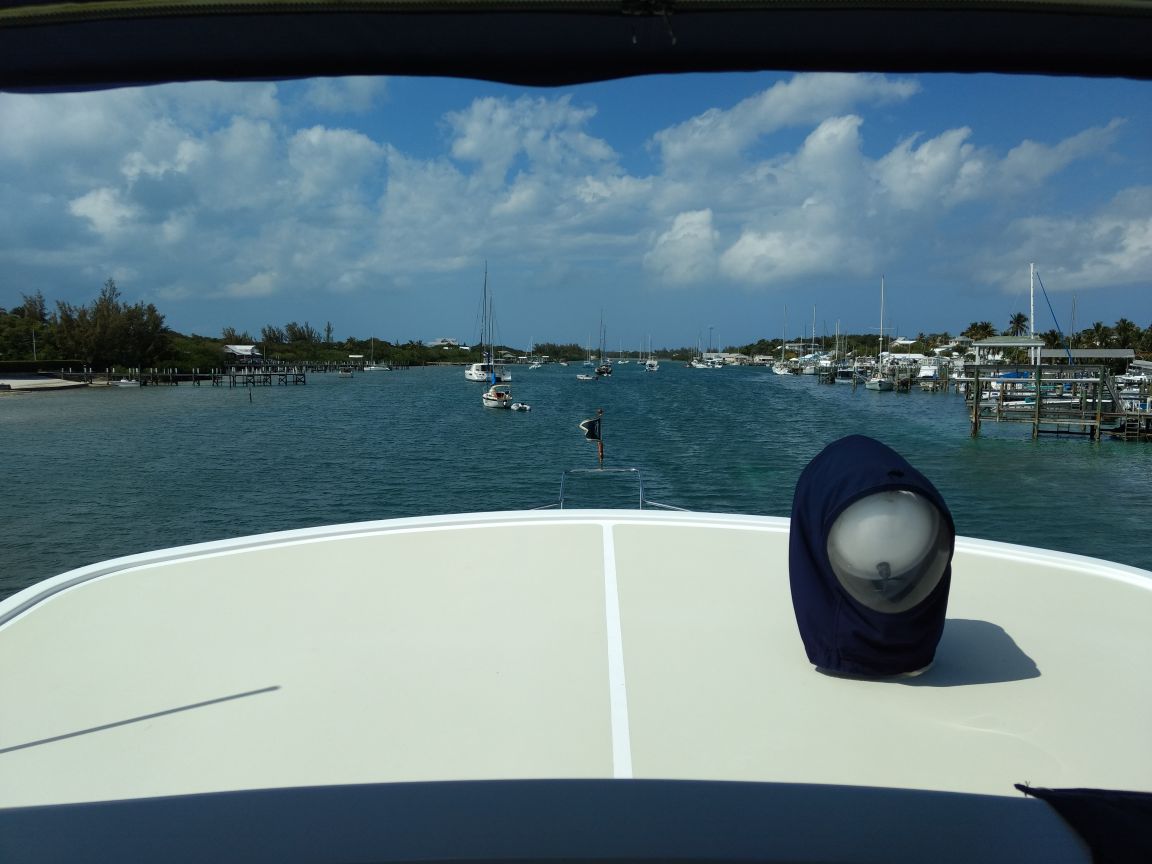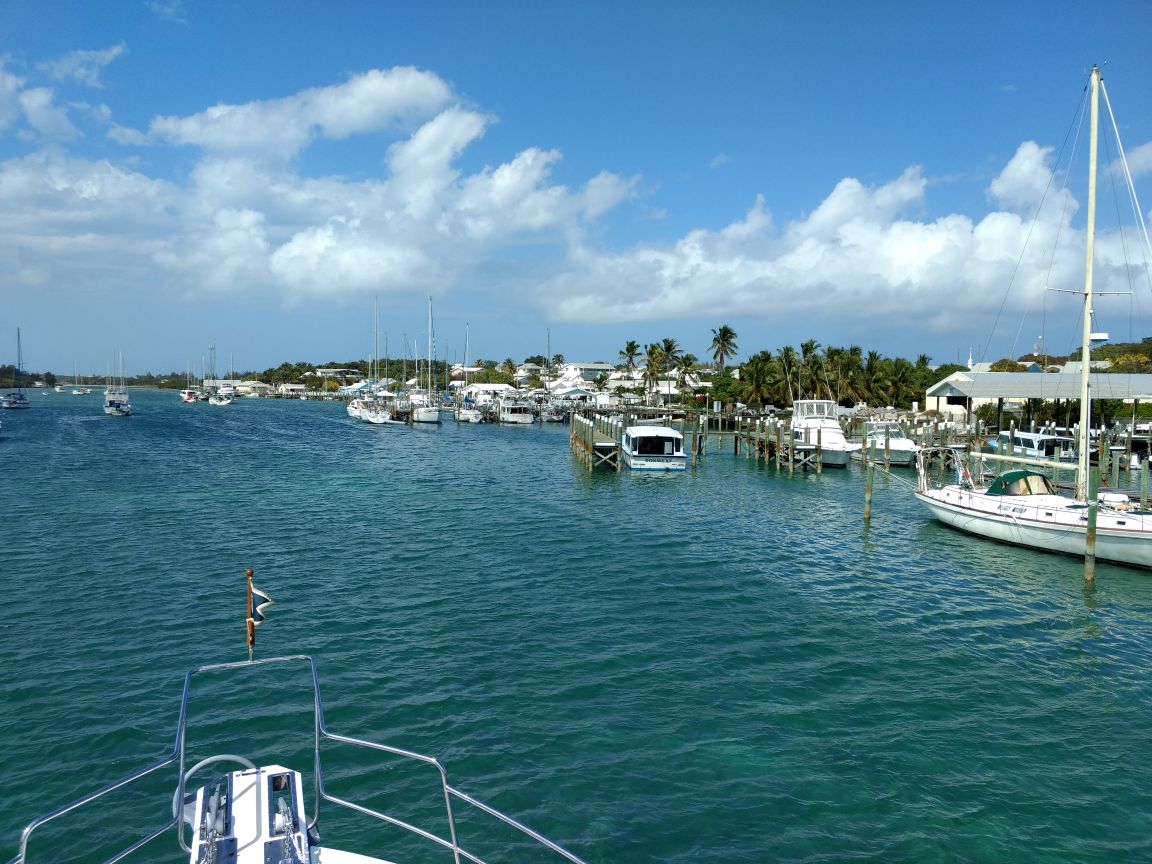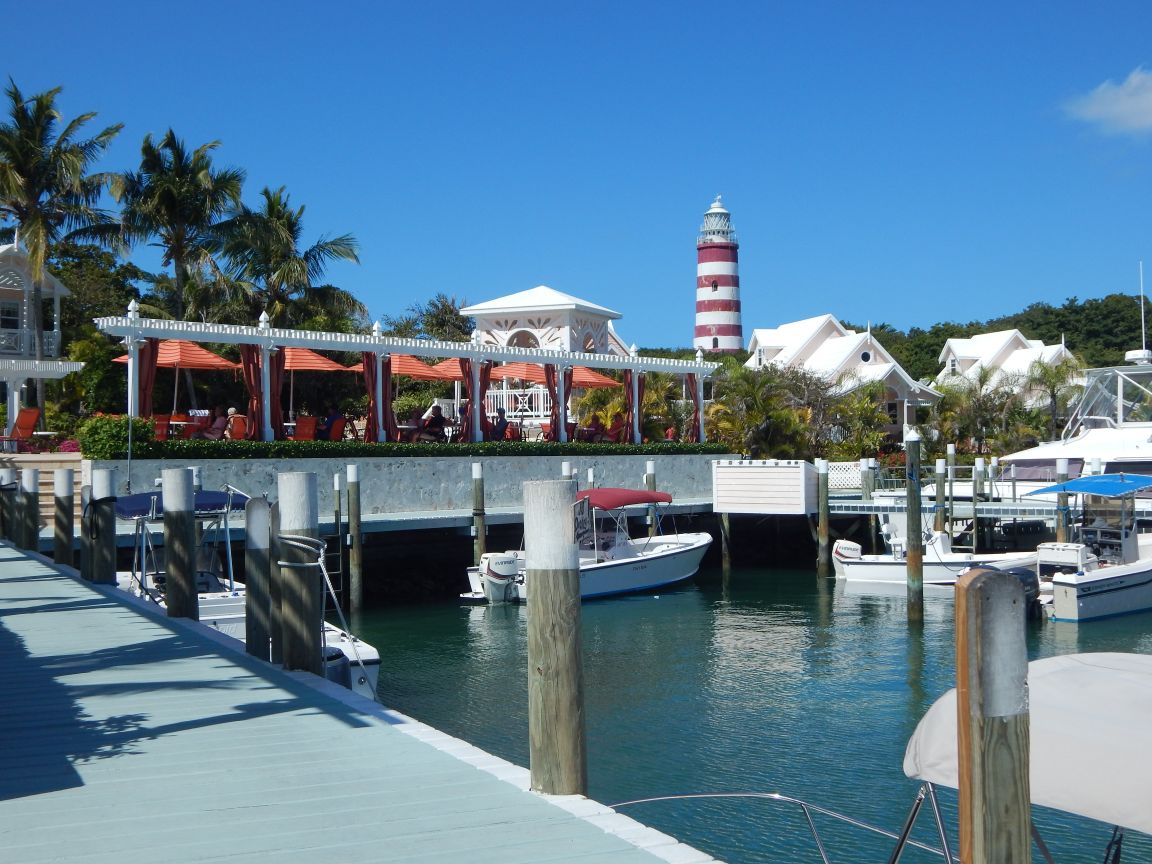 Hopetown Inn and Marina with the light house in the background. We stayed here 4 days because of heavy winds.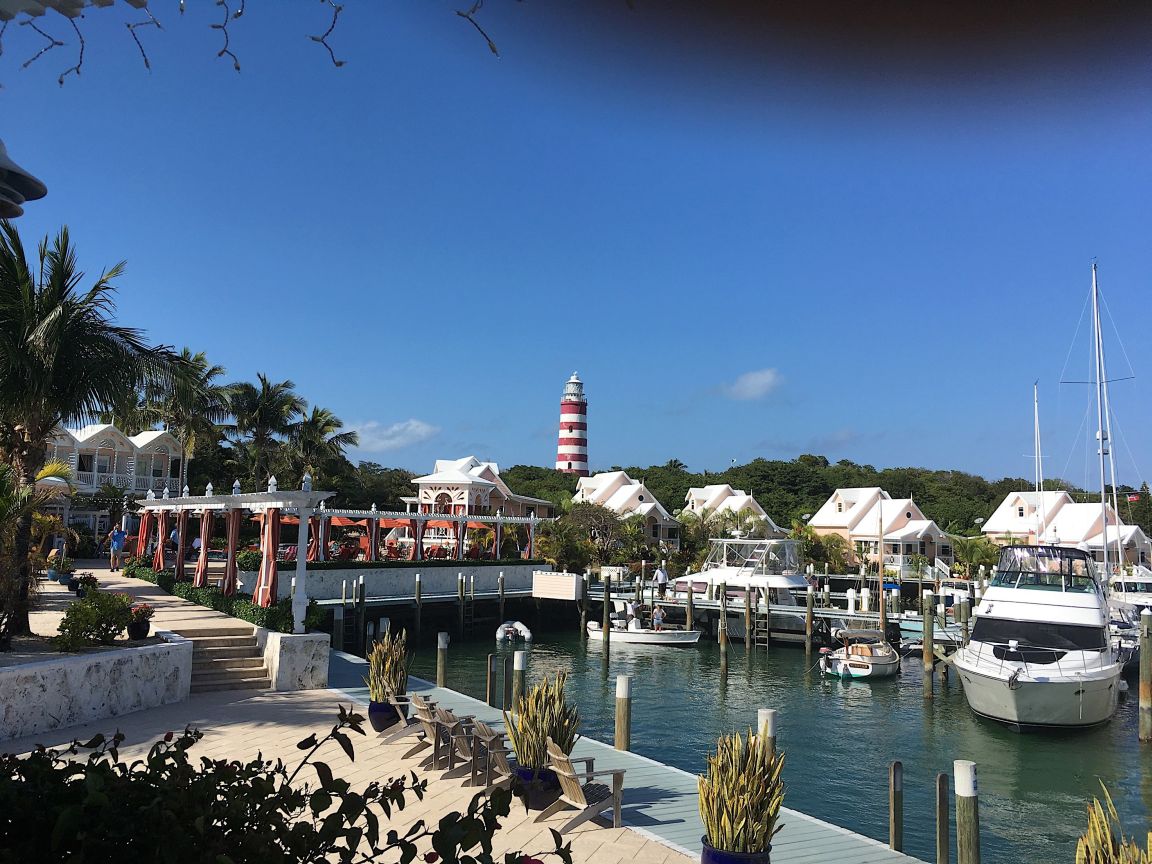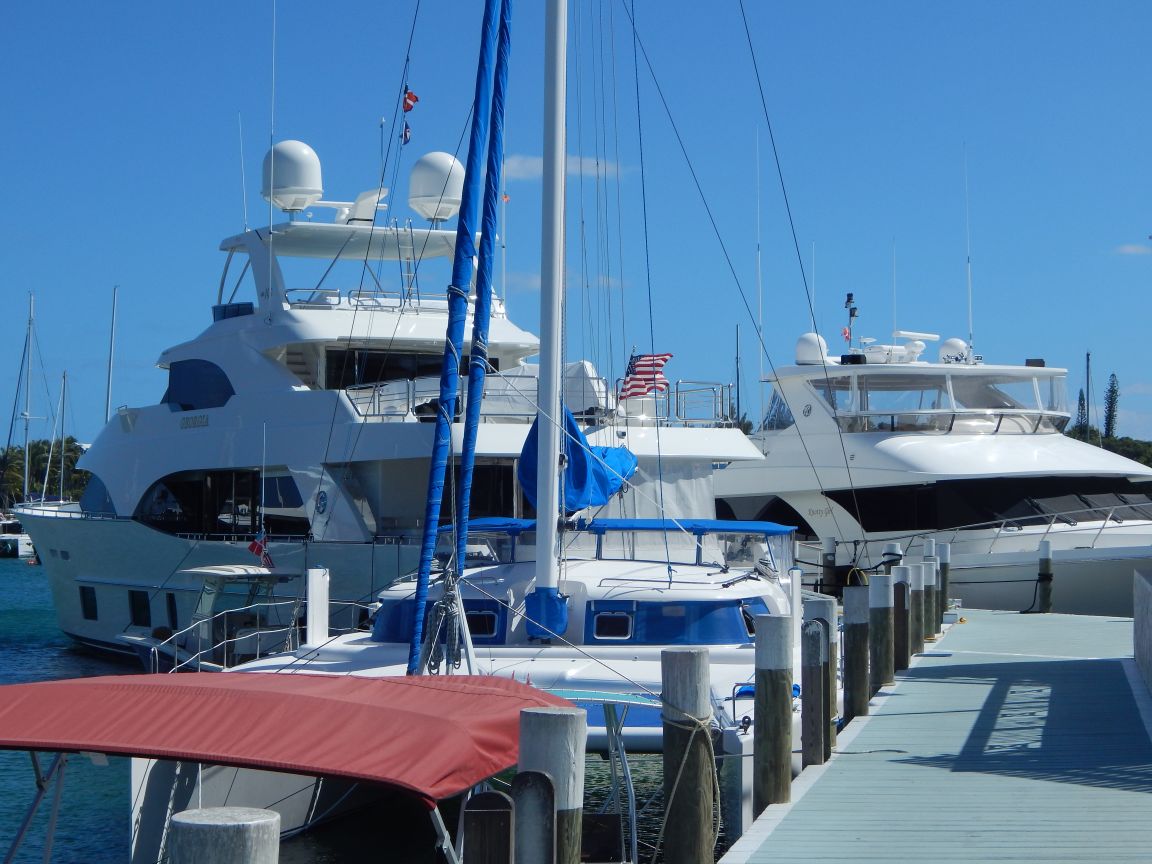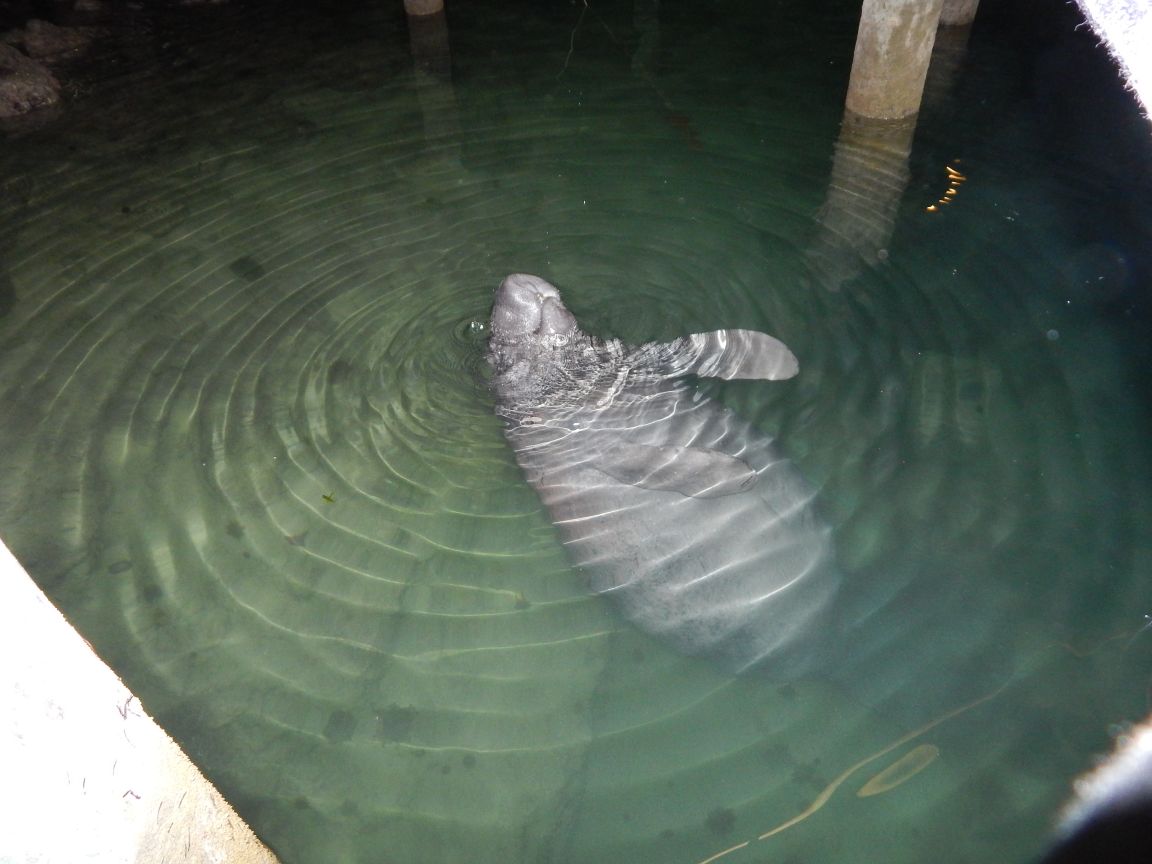 A friend came to the back of the boat one night looking for some fresh water.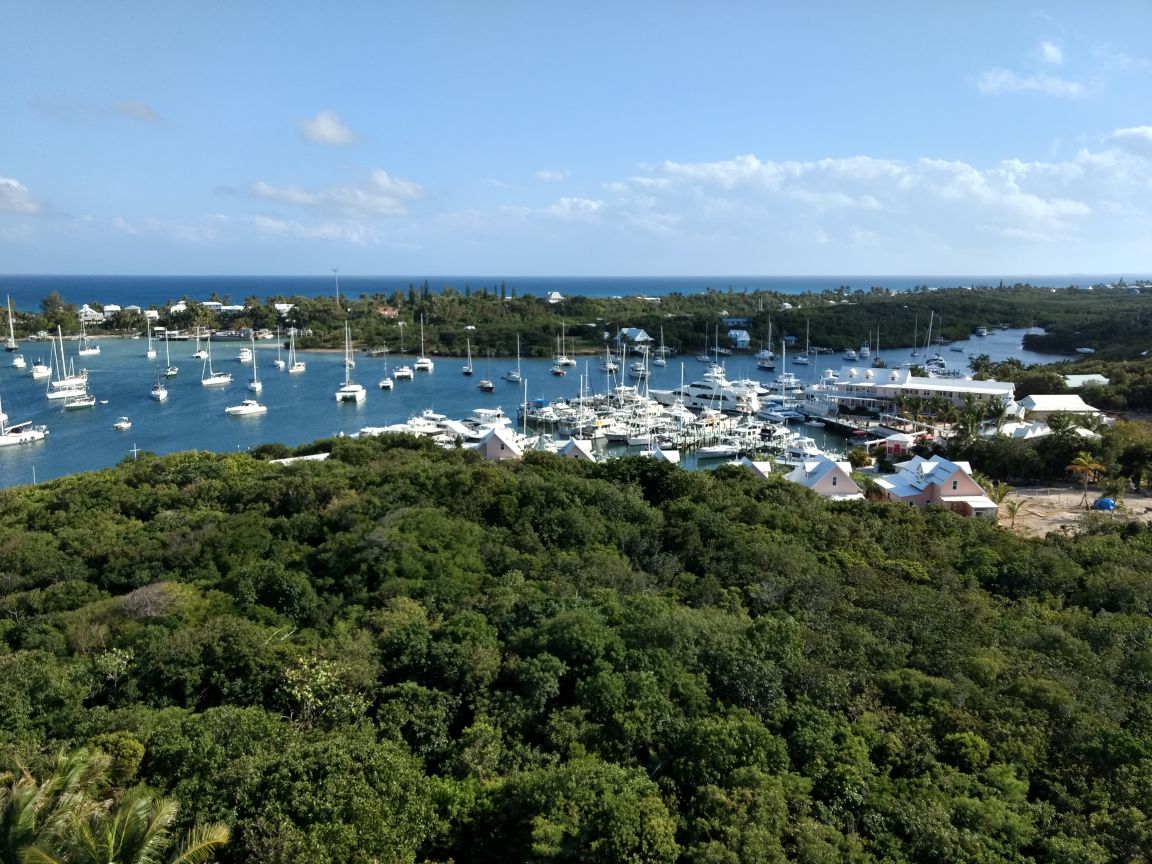 Picture from the Light House with the Hope Town Inn and Marina in the shot. Many boats are on moorings in the harbor.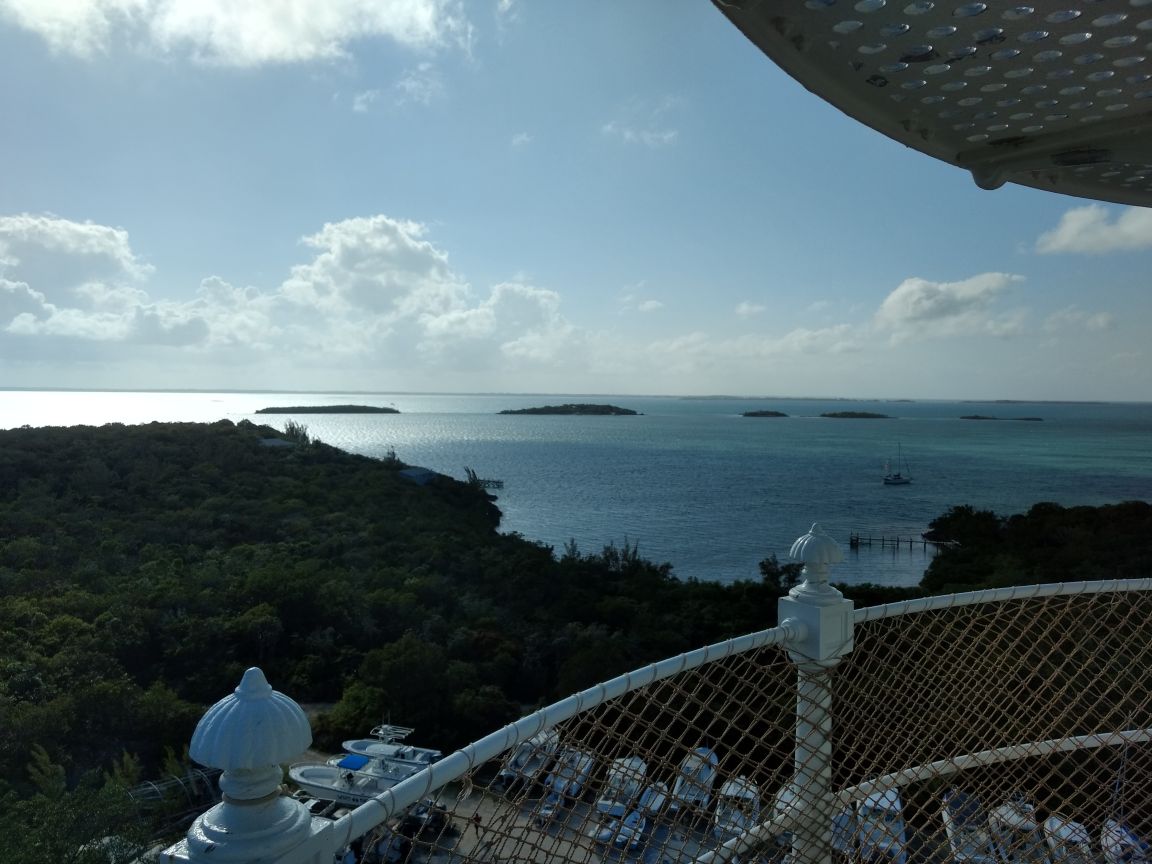 Picture looking to the North from the Light House to the Sea of Abaco.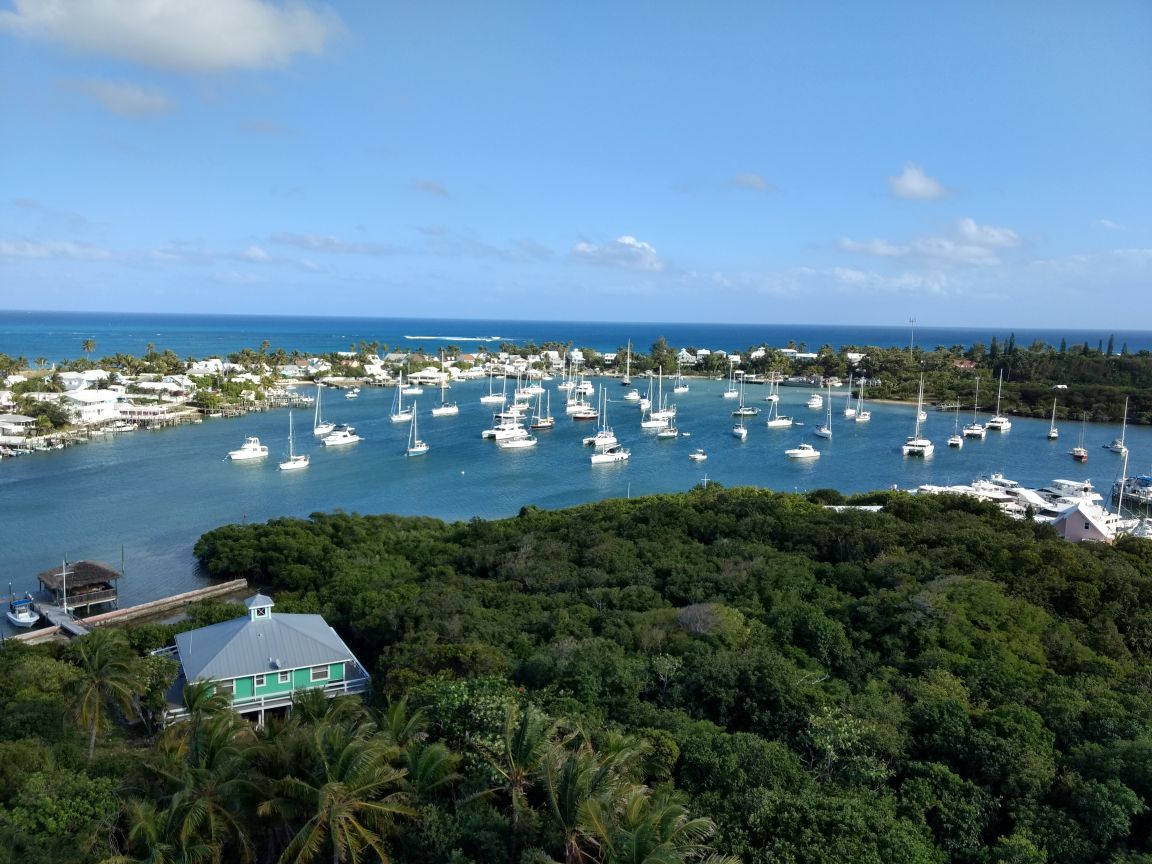 All the mooring balls were taken in the harbor since we were due some high winds the next few days.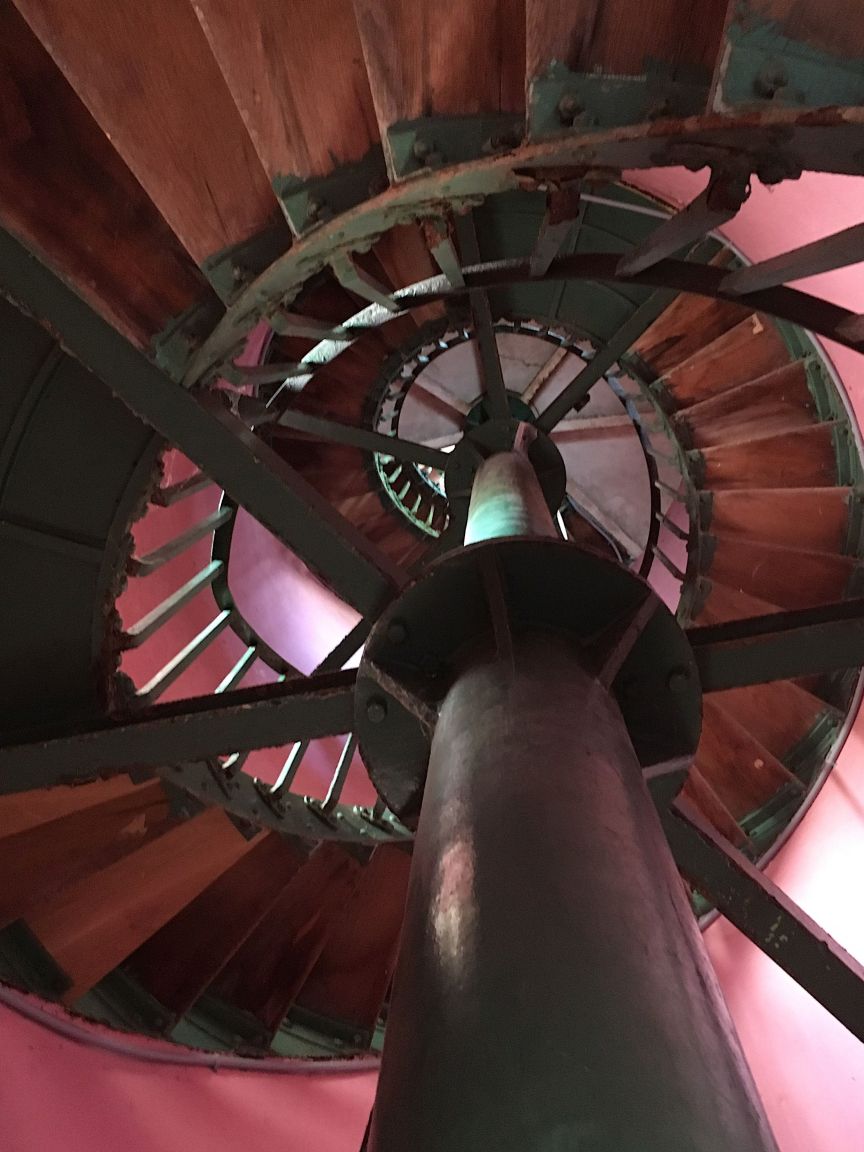 Inside the light house looking up.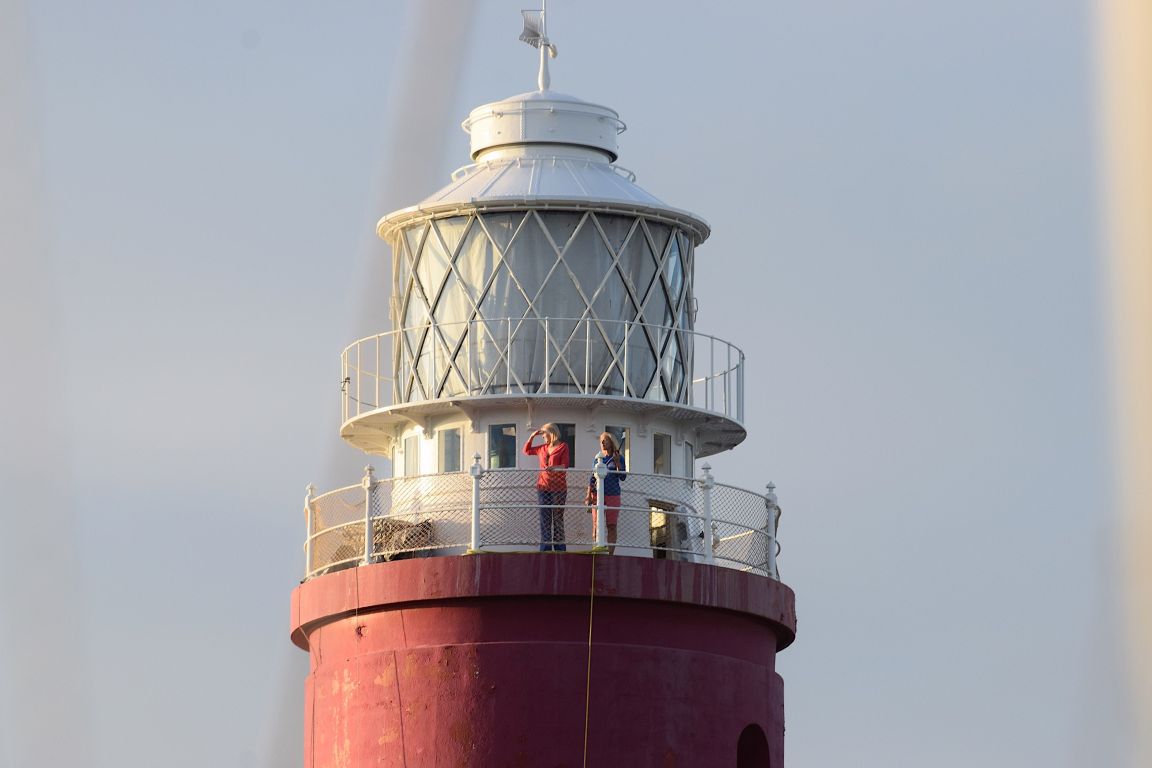 Telephoto shot of the girls on the top of the light house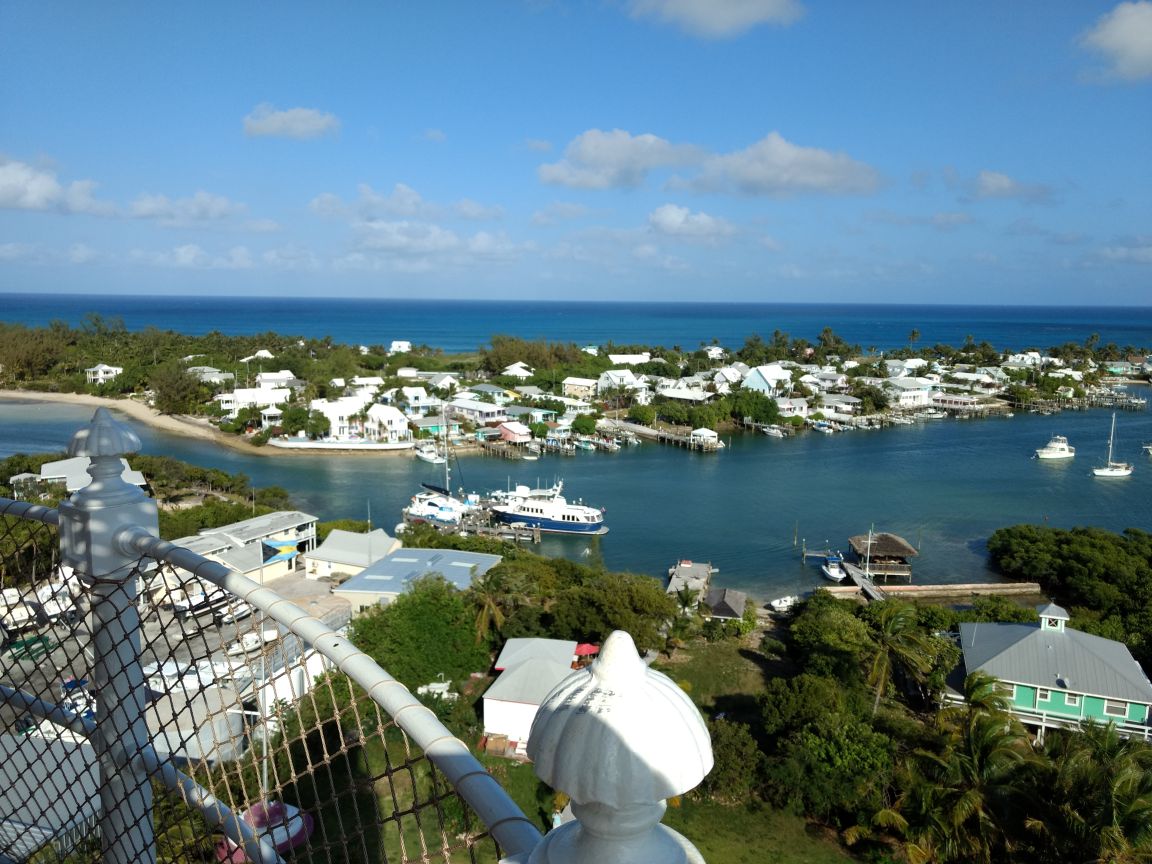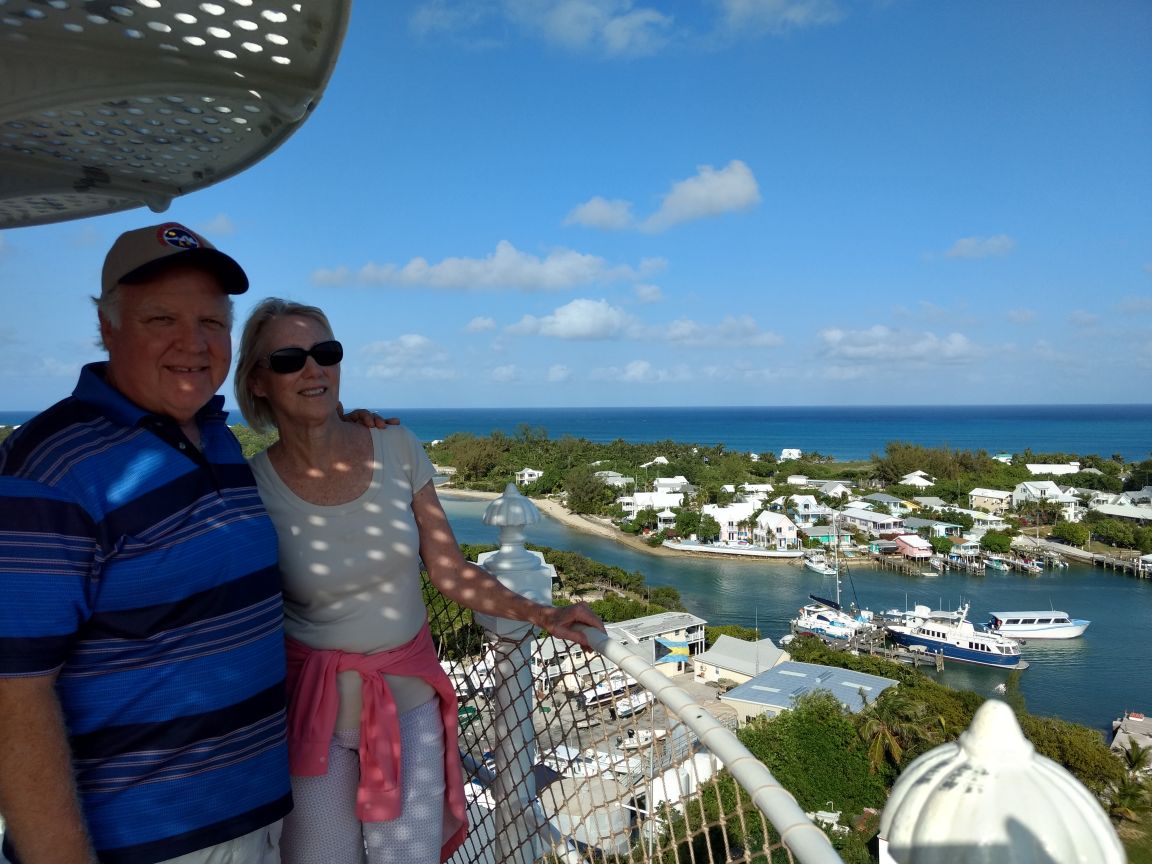 Tight entrance into the harbor keeping the waves out.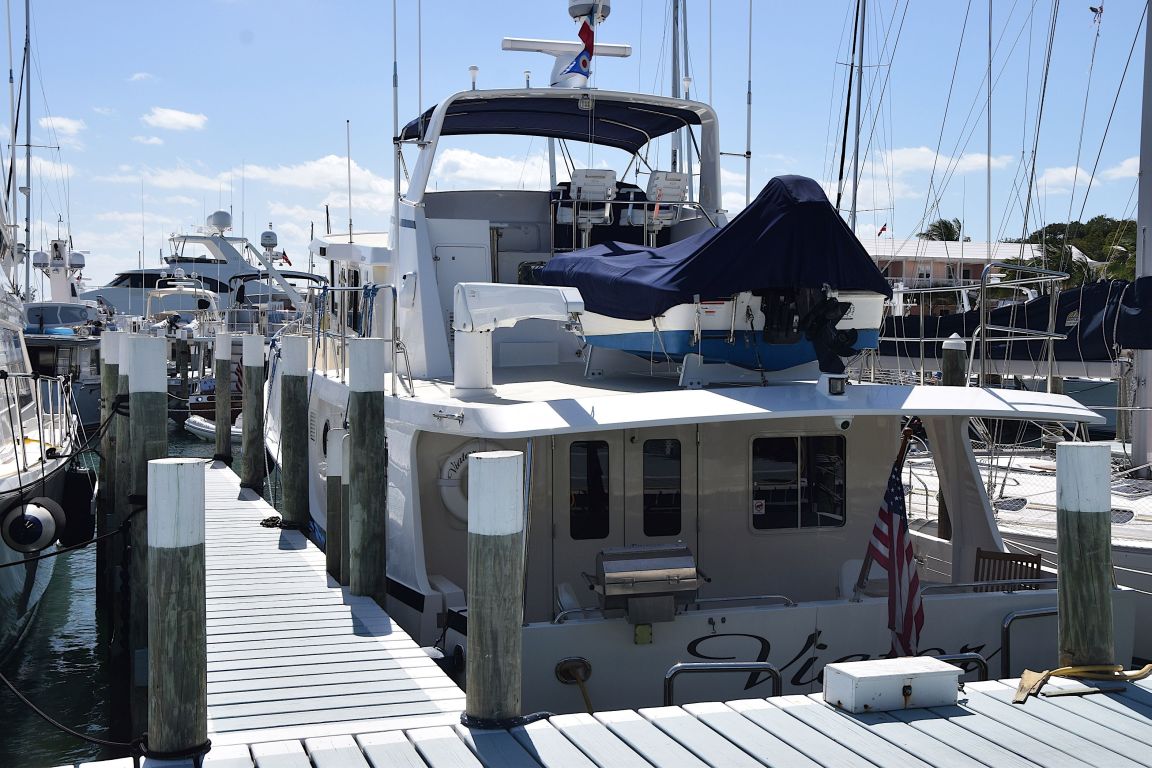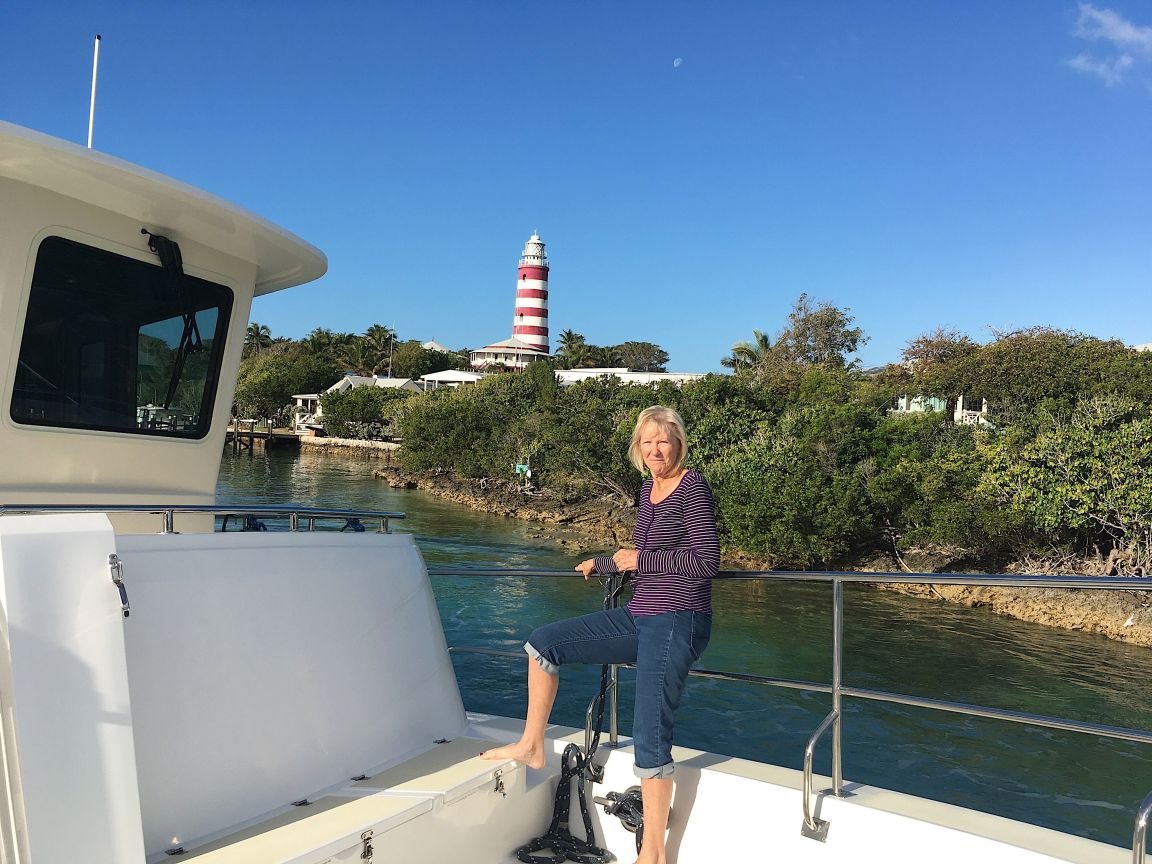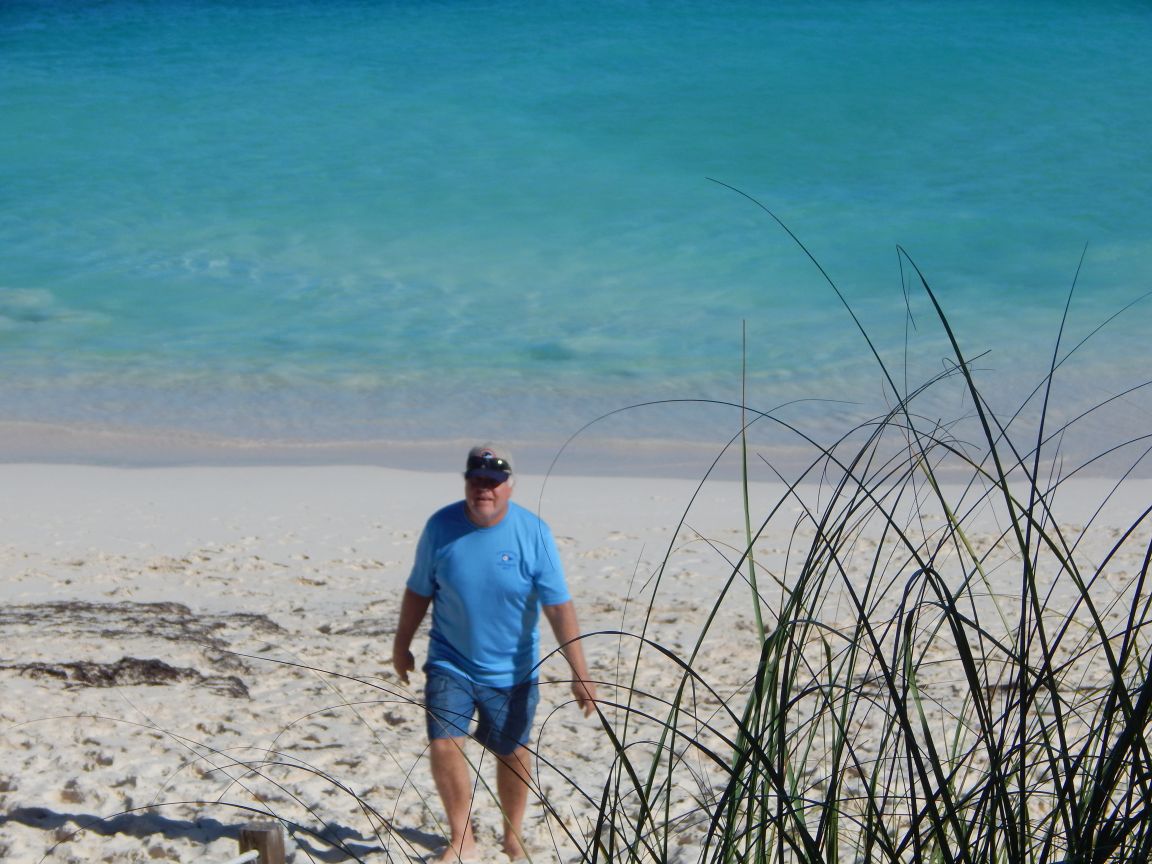 On the beach in Hope Town, Bahamas.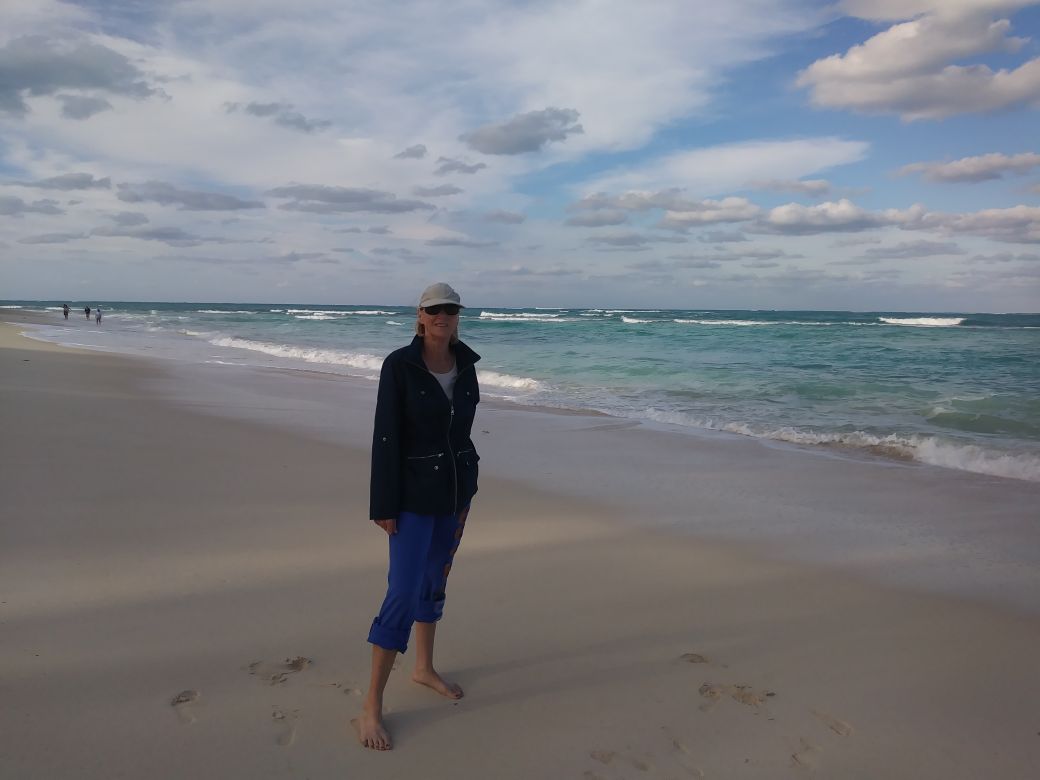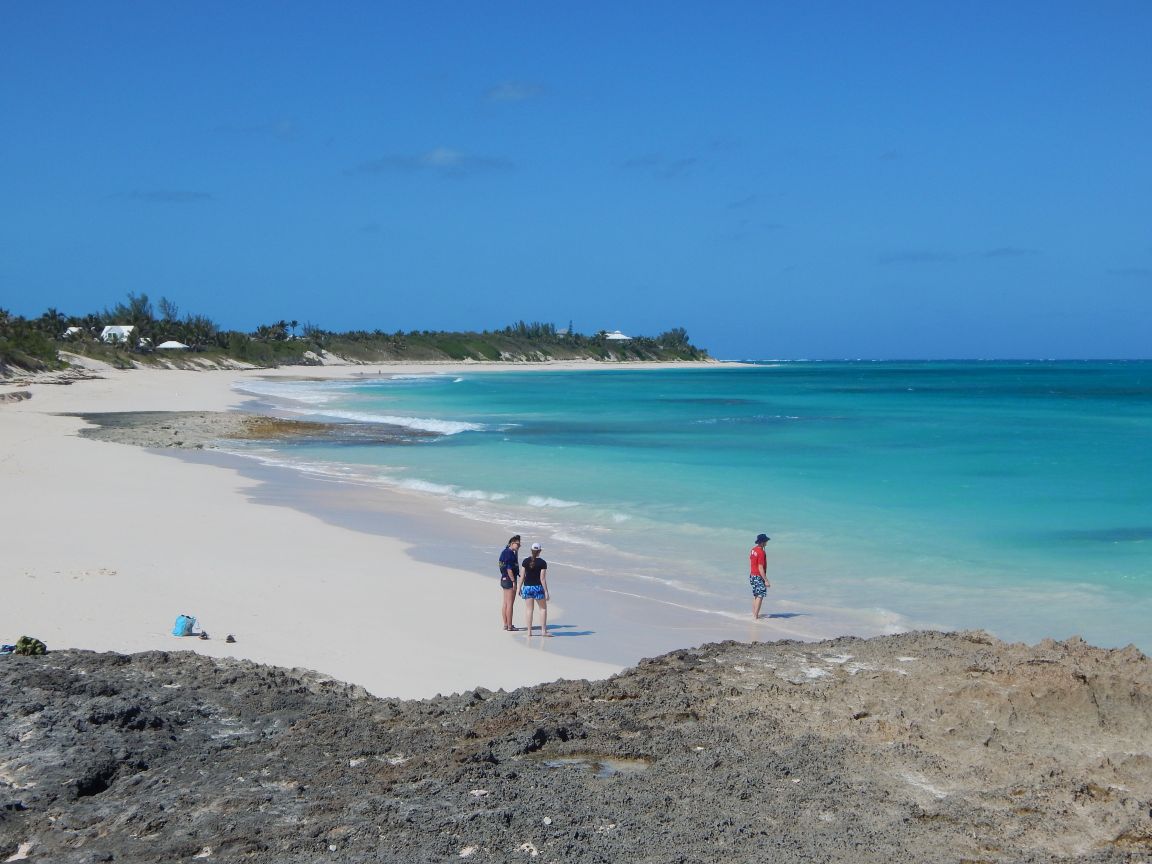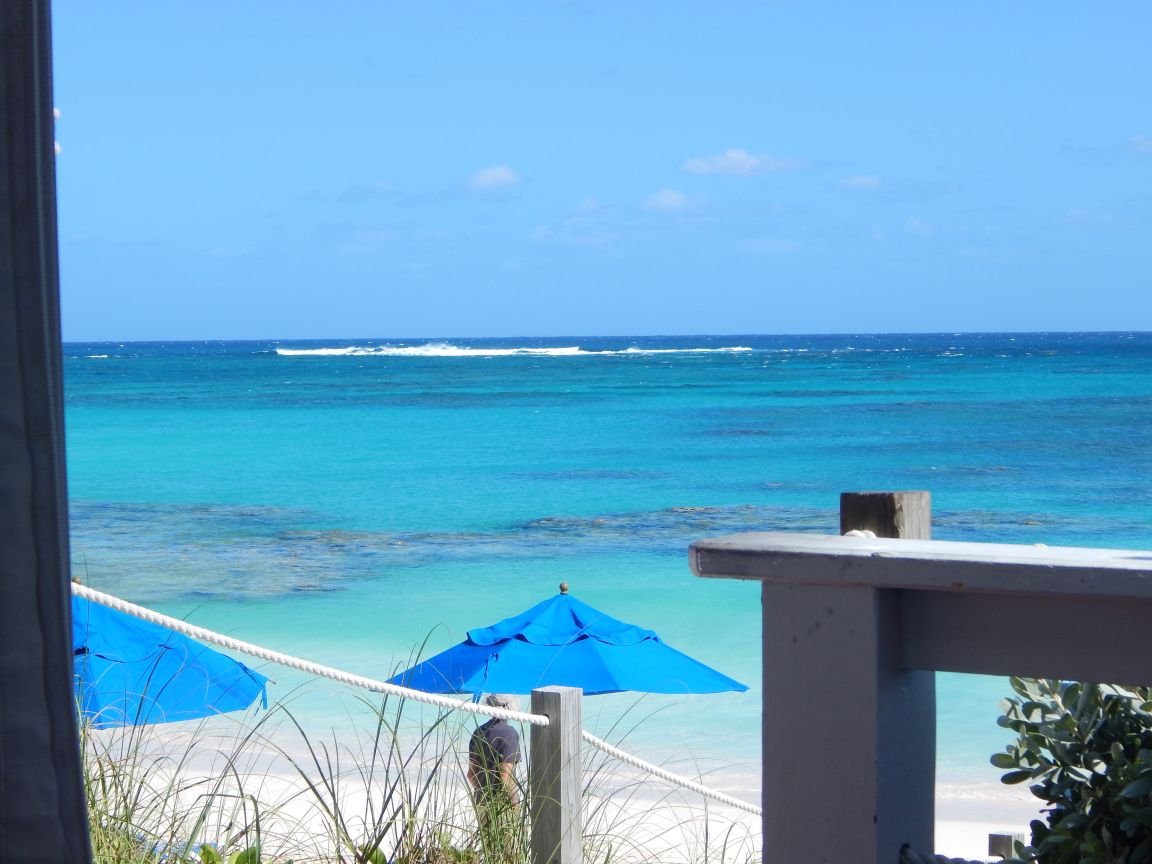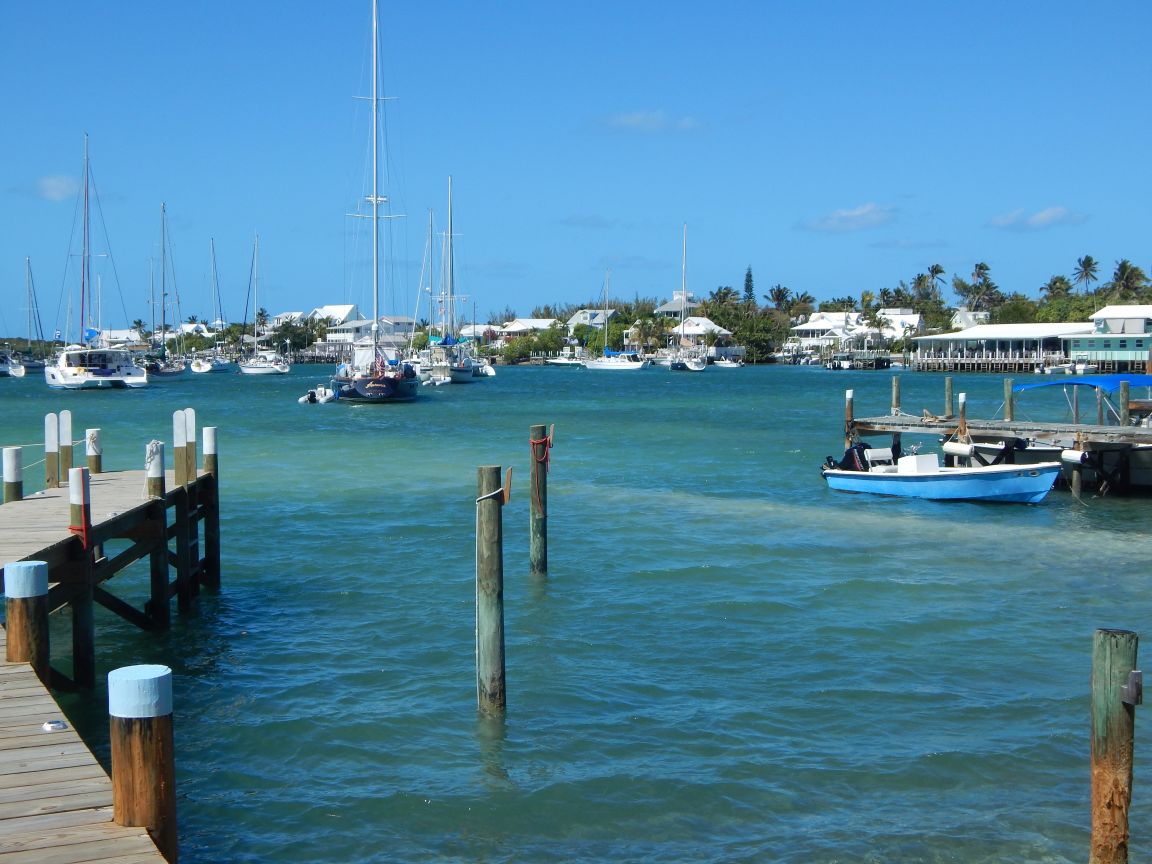 A look out on to Hope Town Harbor from the town docks.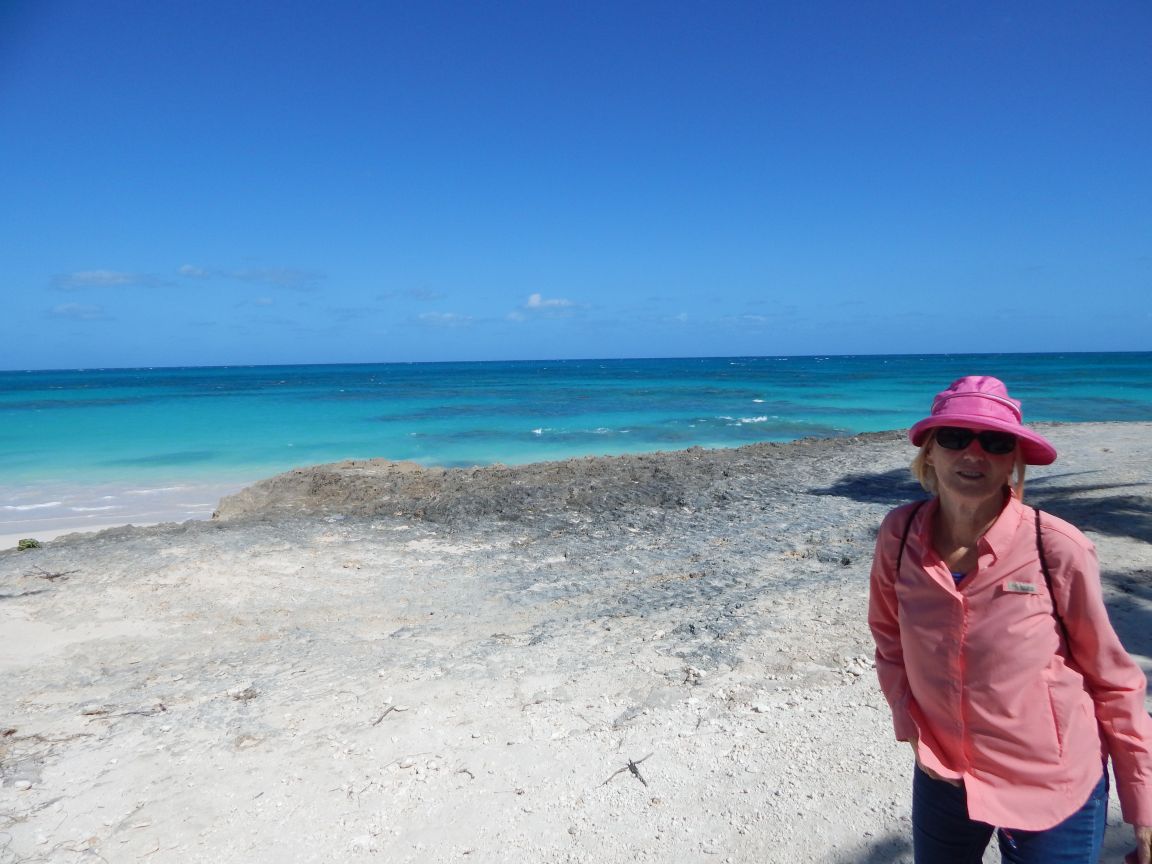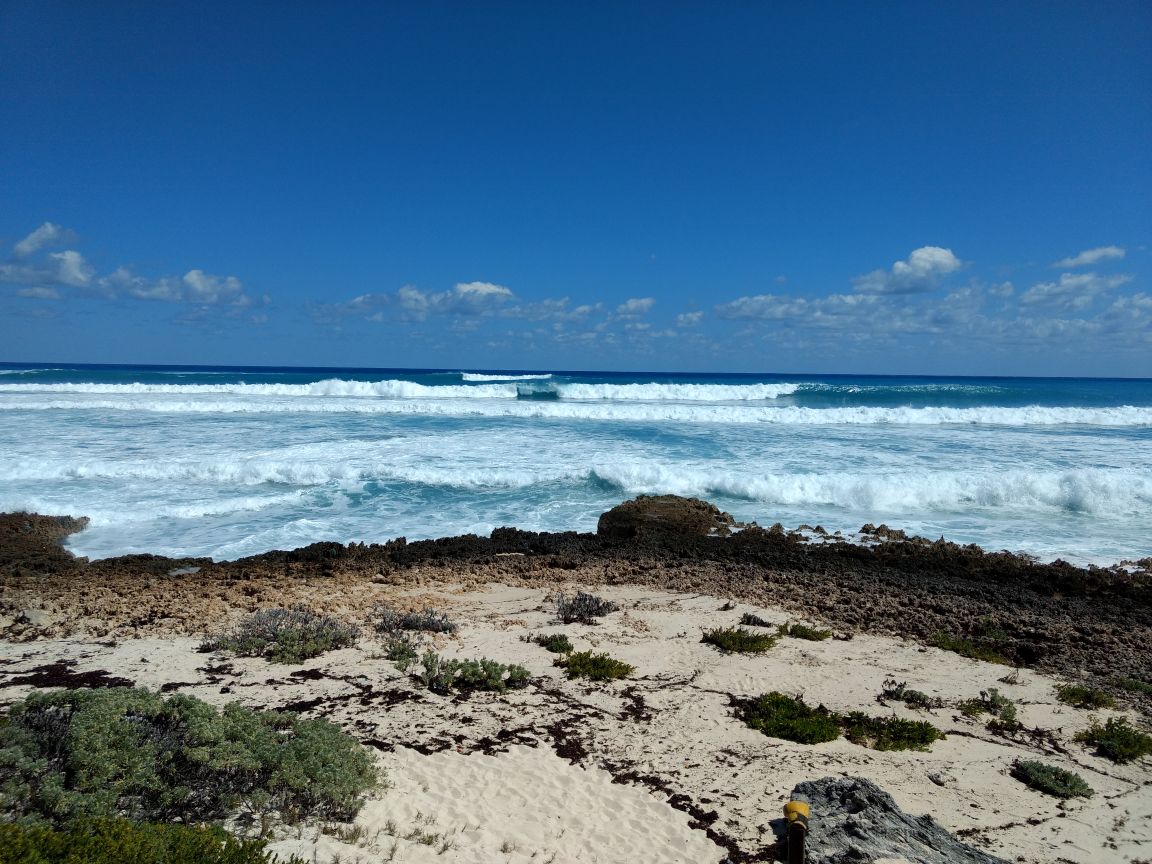 Some of the beach is a little rough for walking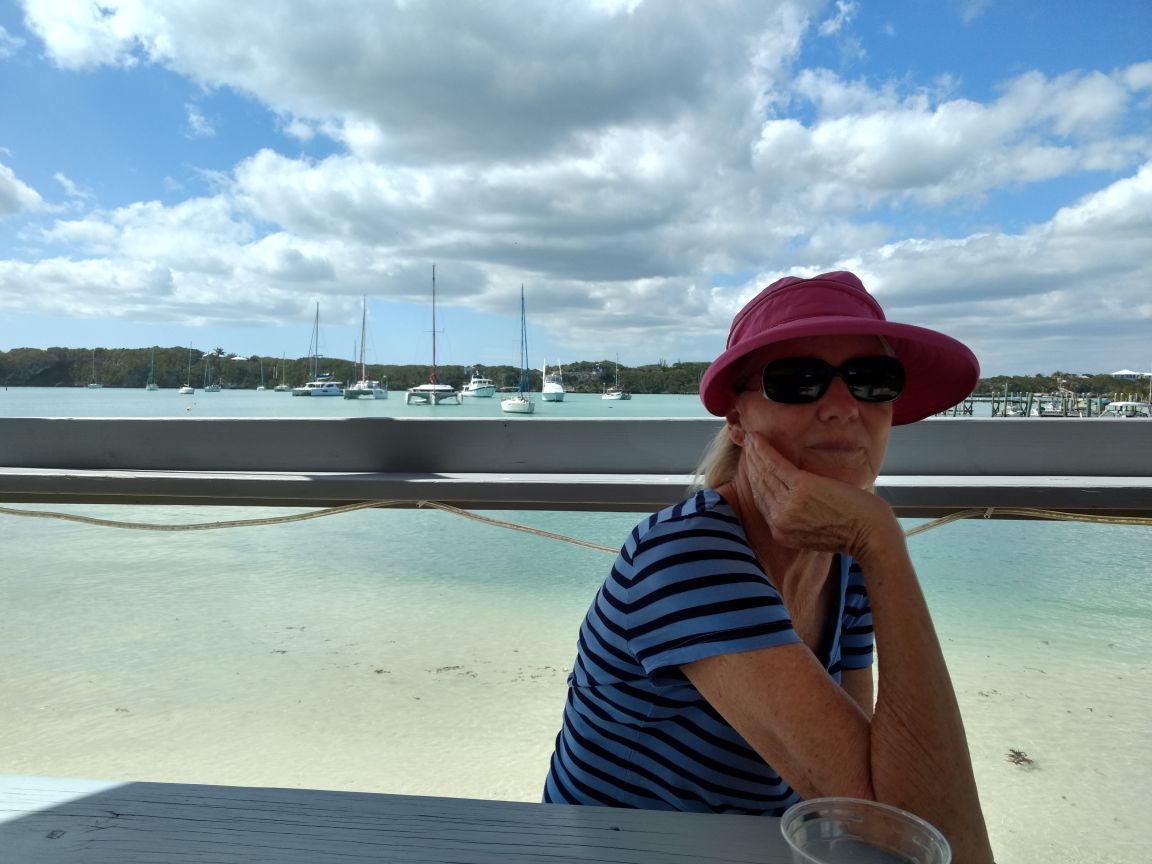 Claudia sitting at Pete's Pub in Little Harbor, our boat is moored behind her.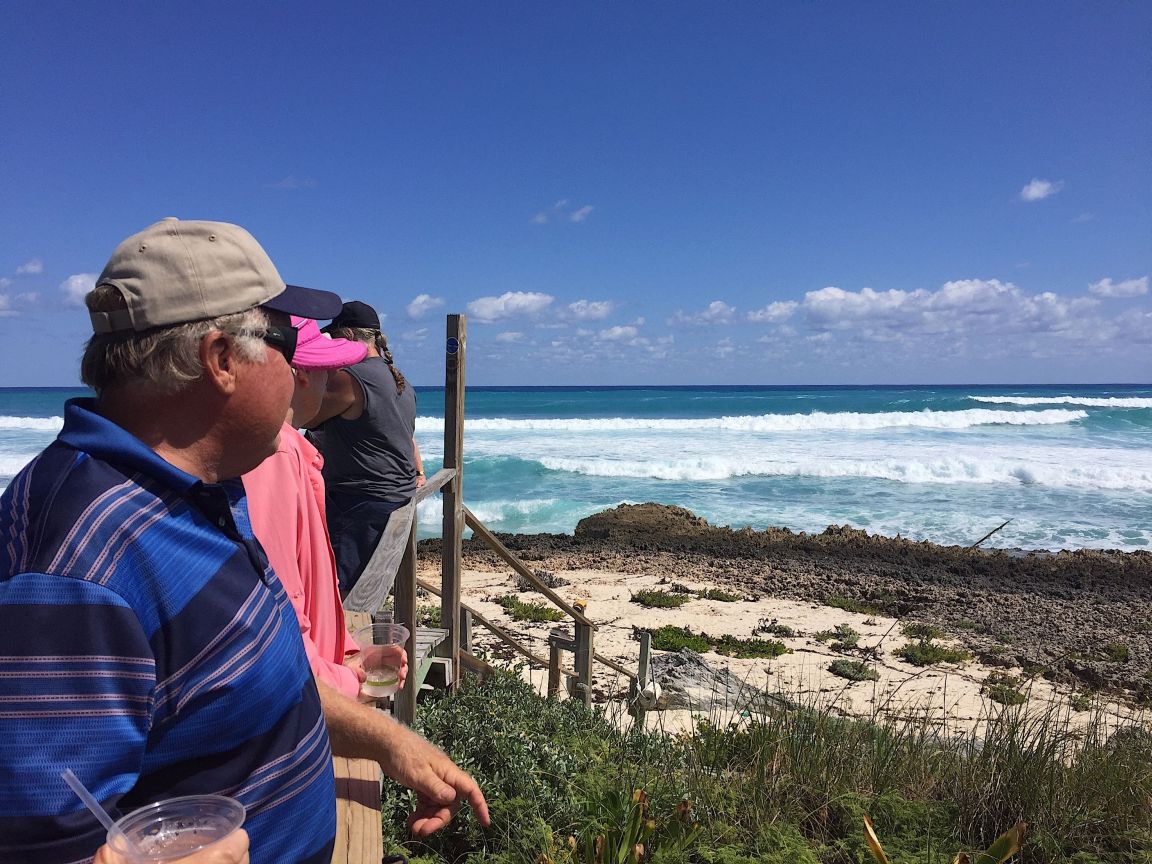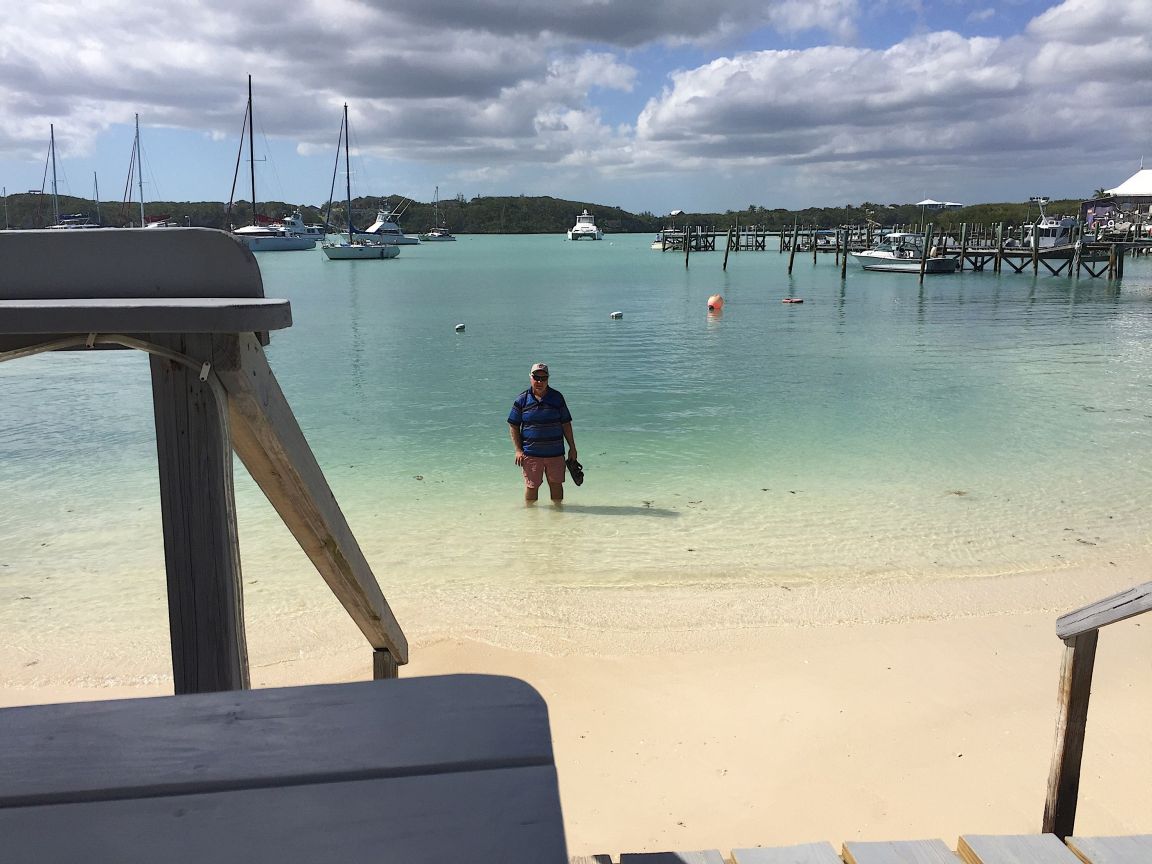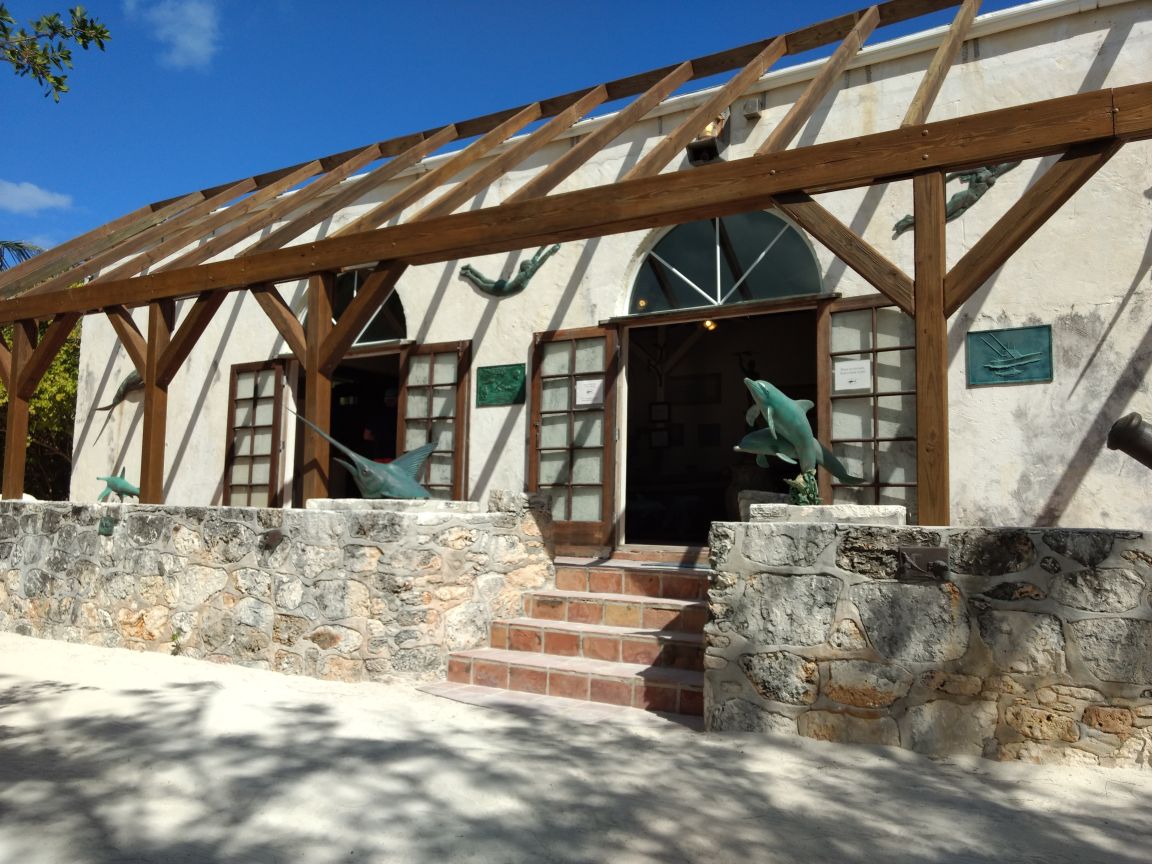 The art gallery at Pete's Pub and Gallery on Little Harbor.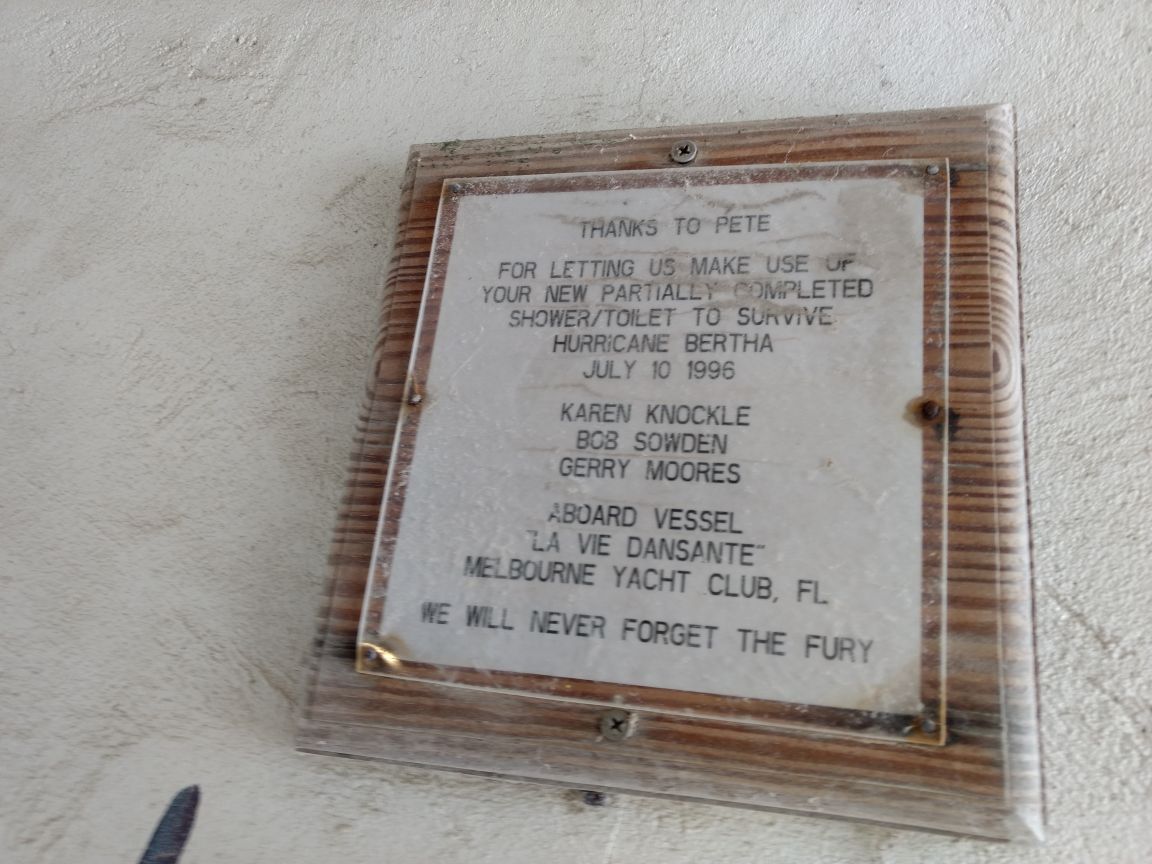 Here is a plaque on the wall of Pete's Pub Bathrooms where our friends stayed during a hurricane in 1996.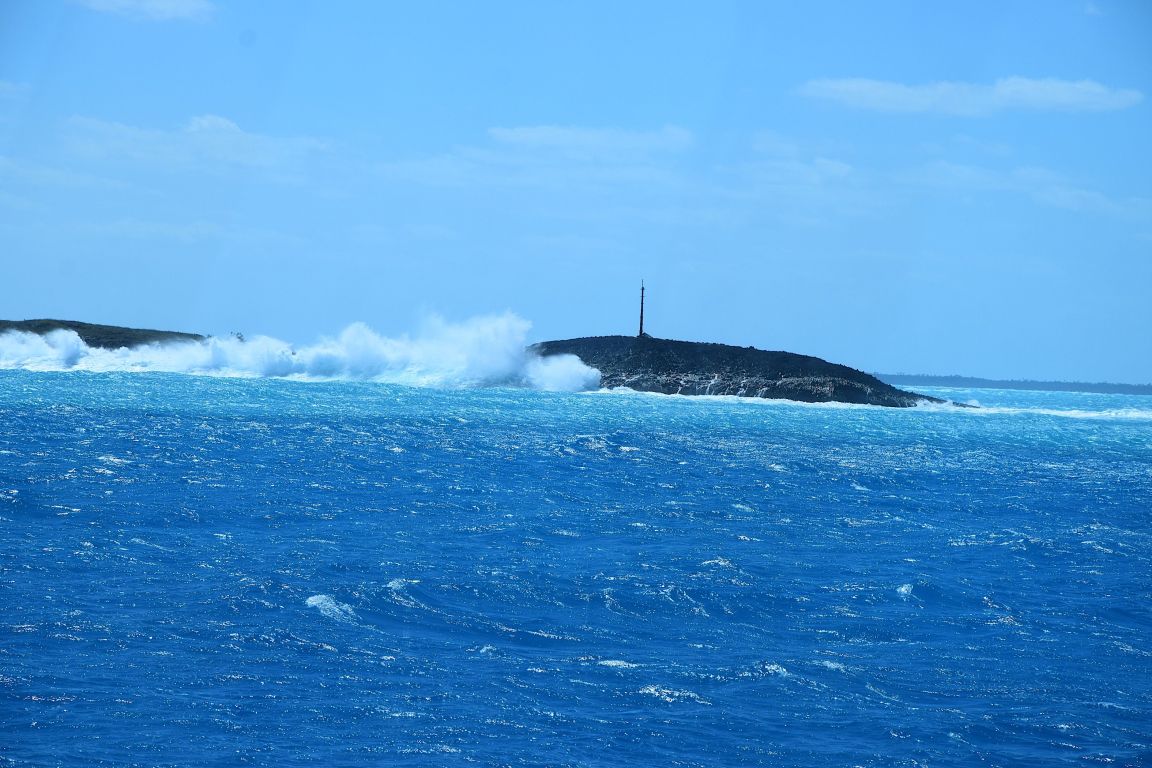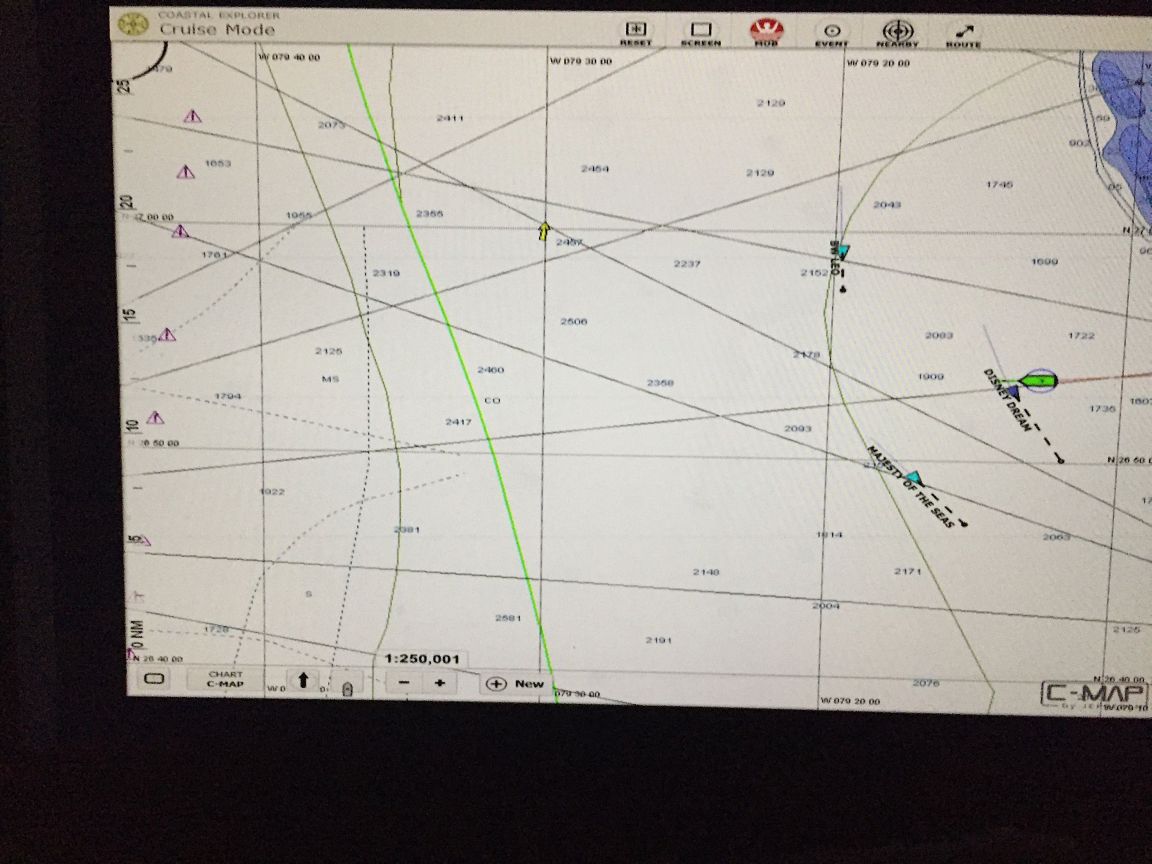 Look closely, our boat in green on the AIS with the Disney Dream crossing less than 1/2 mile in front of us at 2 AM in the morning.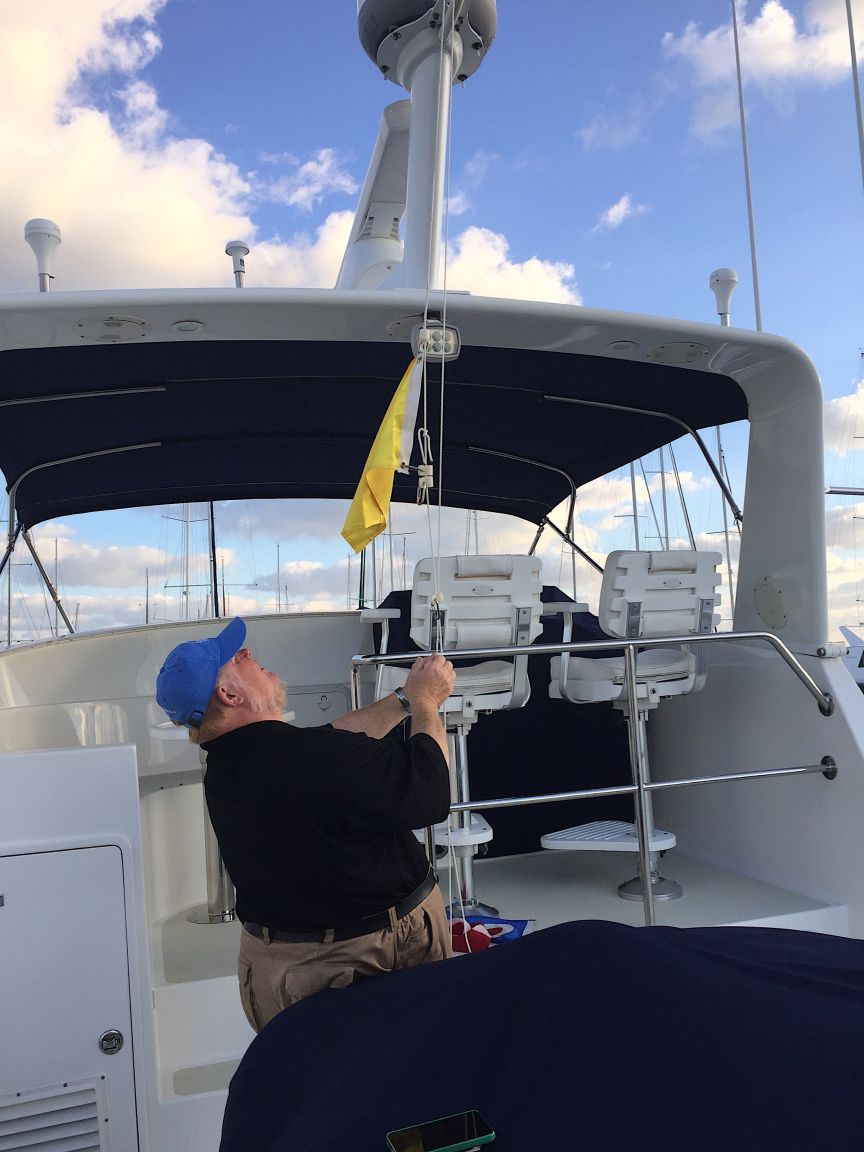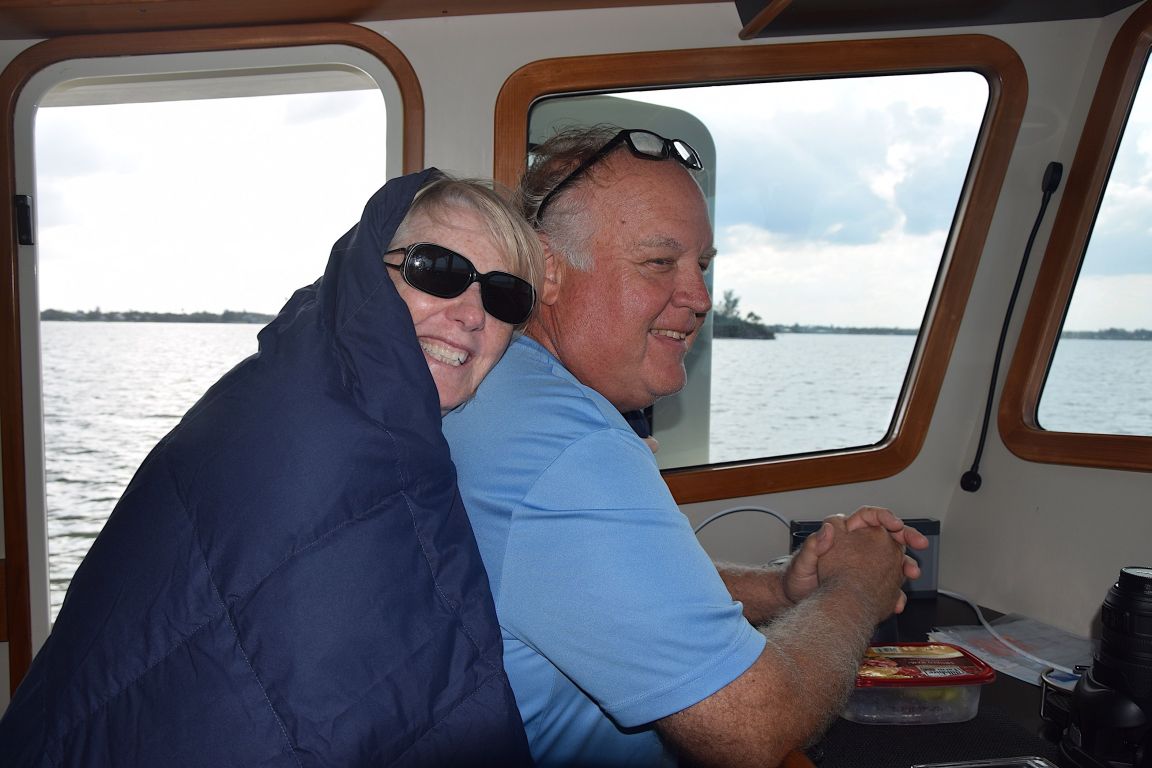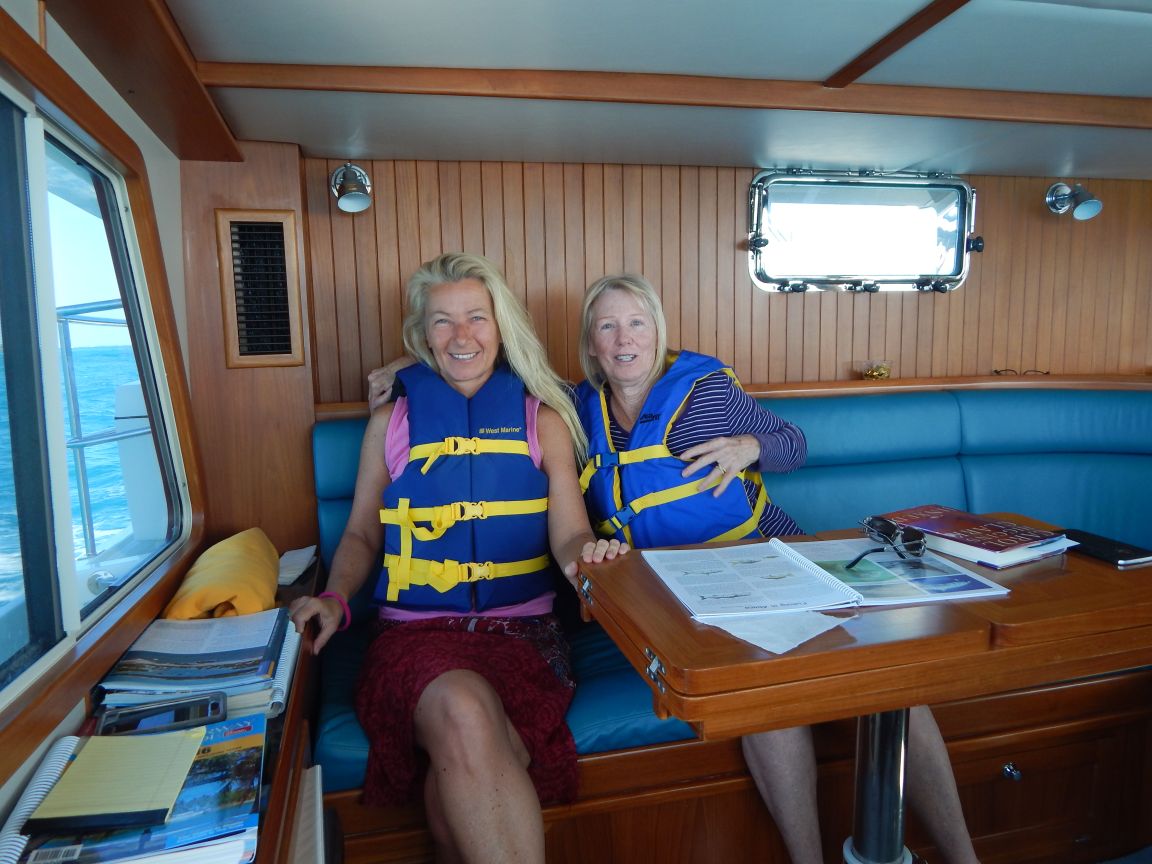 The girls are ready to go around Whale Cay, having to go out into the Atlantic before coming back into the Sea of Abaco.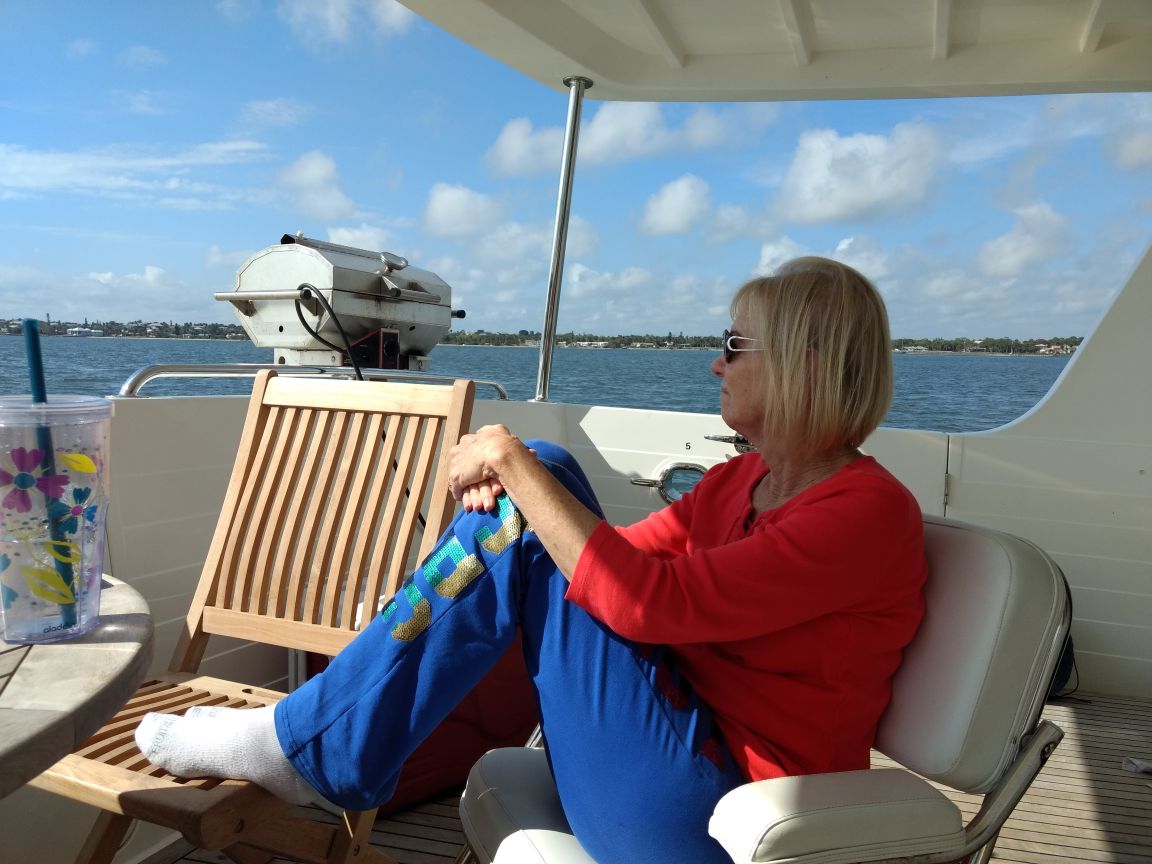 Claudia watching the wake behind the boat as we head home.