Cruising Florida with Google Earth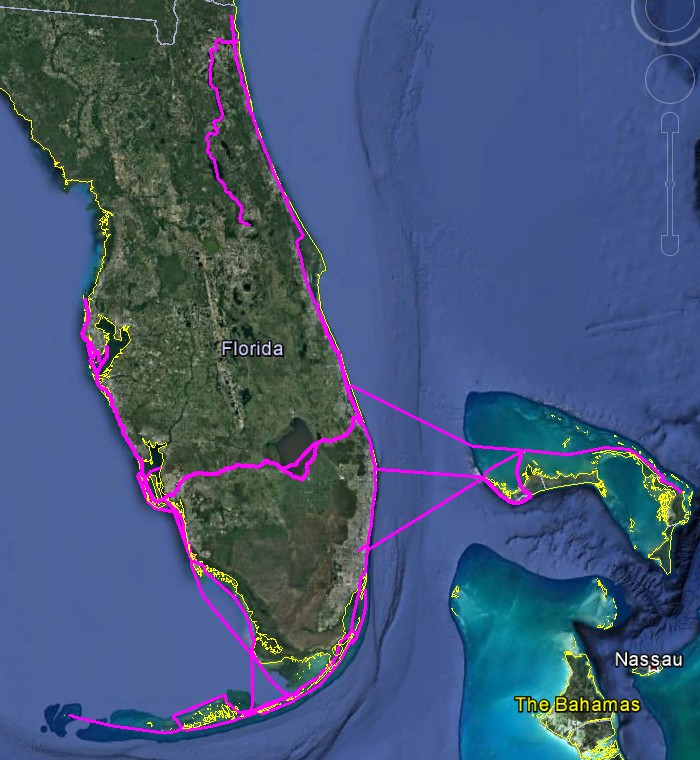 First download Google Earth from
http://www.google.com/earth/index.html
after installing Google Earth on your computer, in Microsoft Internet Exployer, "right click" the link below and "Save Target as:"
http://www.pageproffitt.com/trips.kmz
you will down load a kmz file of routes and waypoints to be used in Google Earth. Double click on it and open it in Google Earth in your "Temporary Place". Drag it up into your "My Places", turn off and on as you wish to see the different routes listed by folder.
The routes and waypoints I have cover from Jacksonville and the St Johns River, down the East Coast of Florida and the Keys, as well as the Lower West Coast of Florida and the Okeechobee Waterway. Also included are bridge names, heights and location along the Intracoastal waterway.
Here is a sample of some of the areas in Key Largo, Florida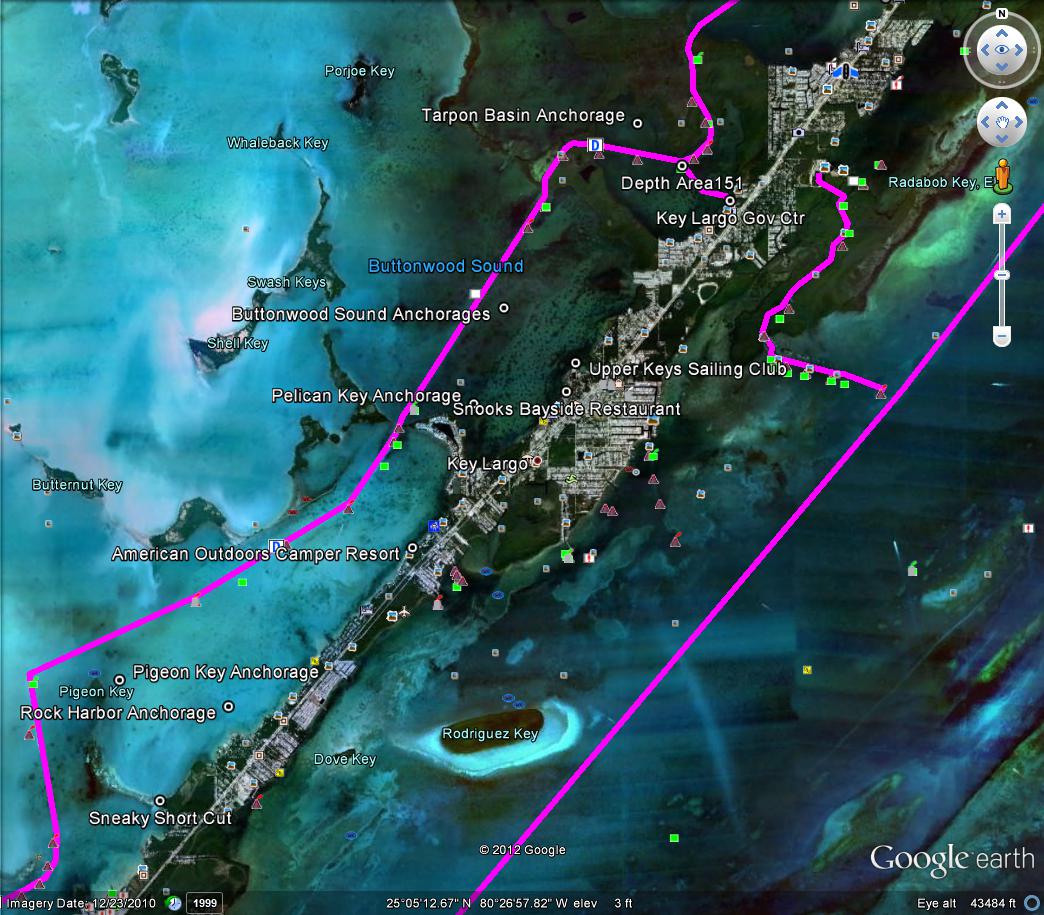 Entrance to Boot Key Harbor, Marathon, Florida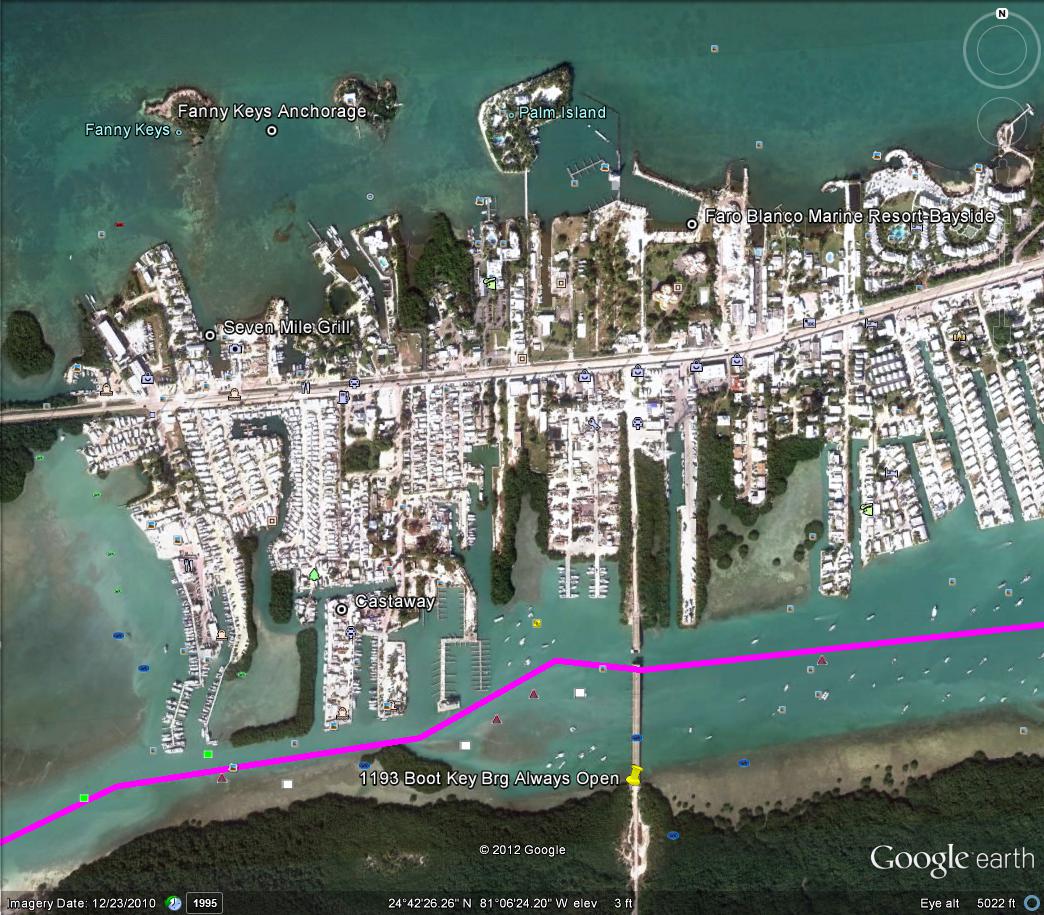 Sample of Melbourne Harbor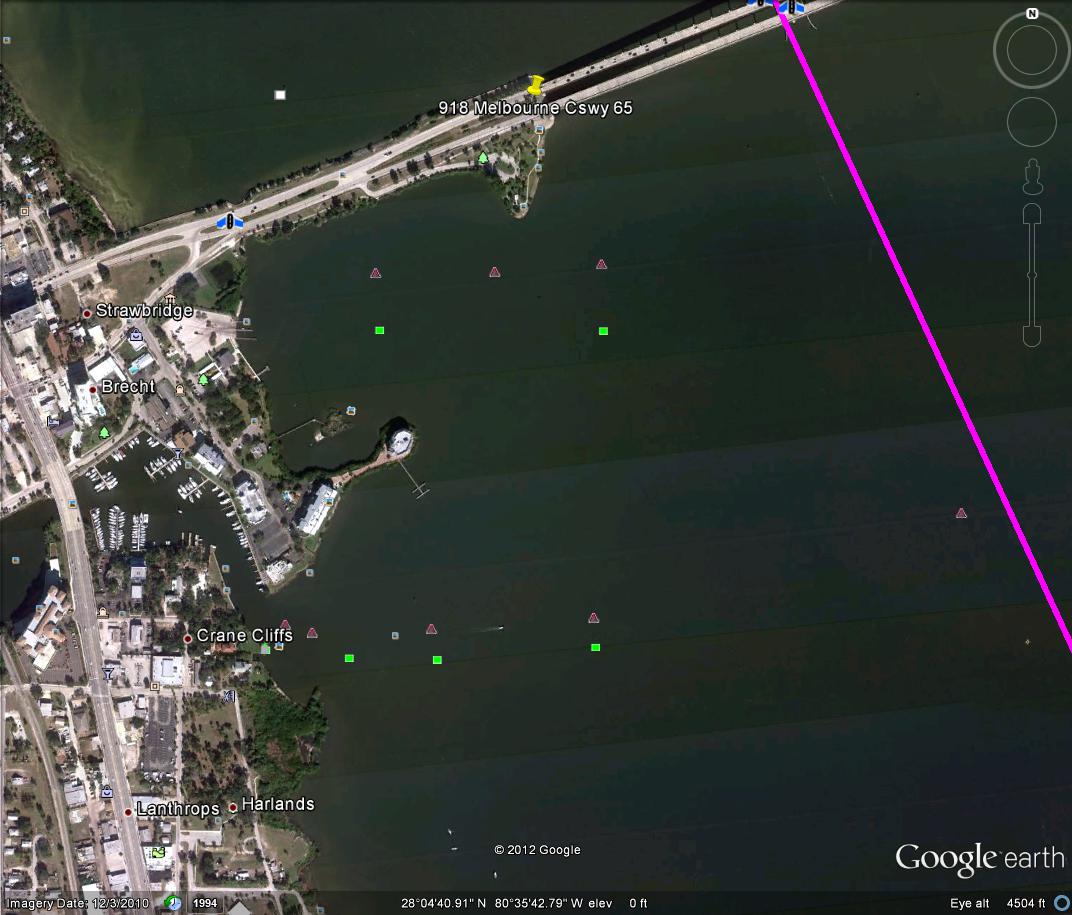 Other Web Sites helpful in Cruise Planning
Download Excel spreadsheet on Bridges going south from Melbourne
Abacos

Cruising

Keys

Marinas

Melbourne to Miami

North

Okeechobee