European Vacation
Apr 28th - May 13th, 2007

To European Page 2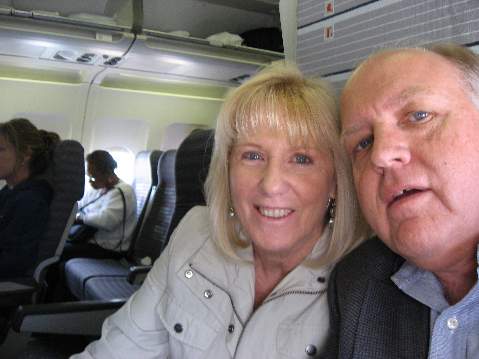 First shot, we are on the airplane leaving Tampa bound for Rome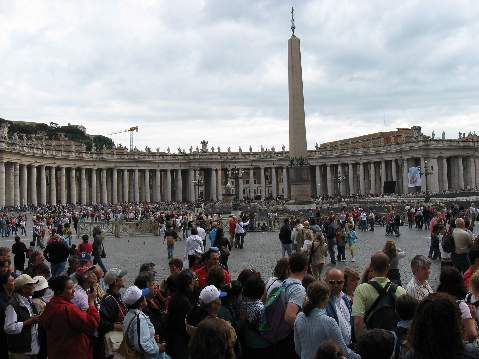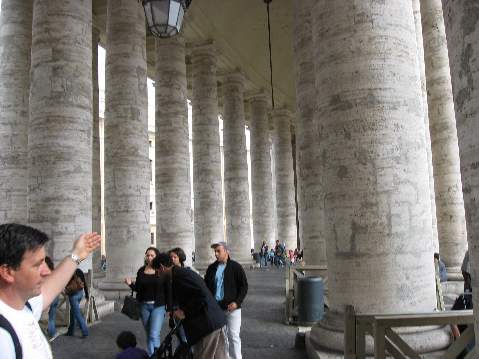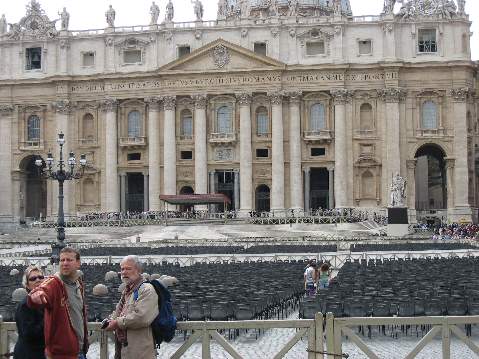 These few shots are of St Peters Square, the large open area on the left and a closer shot of the columns on the right.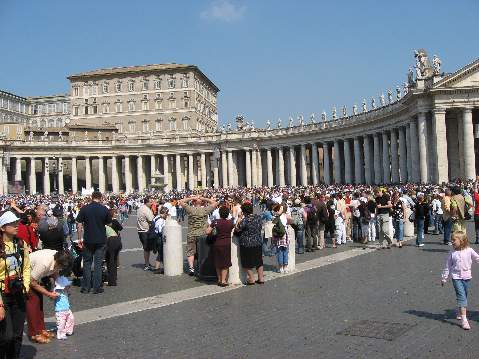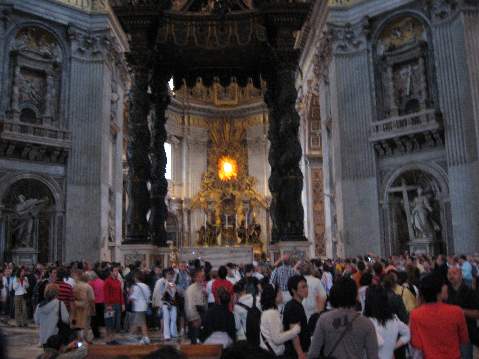 Here we have a picture of the long lines 4 to 6 wide waiting to get into the St Peters Basilica.
On the right Claudia and I waited and were able to get into St Peters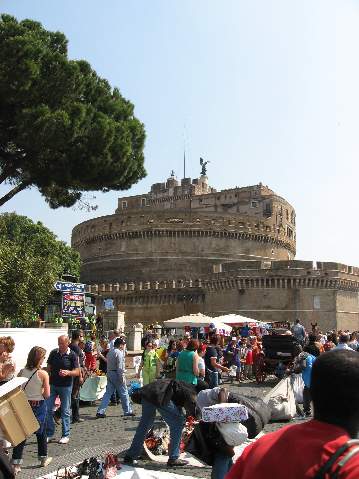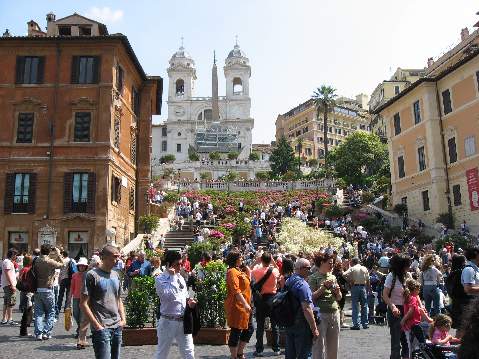 Left we have Castel Sant Angelo. On the right we have the Spanish Steps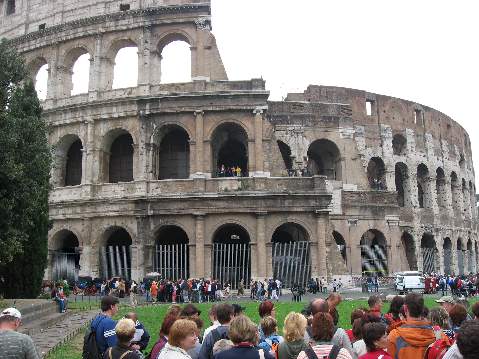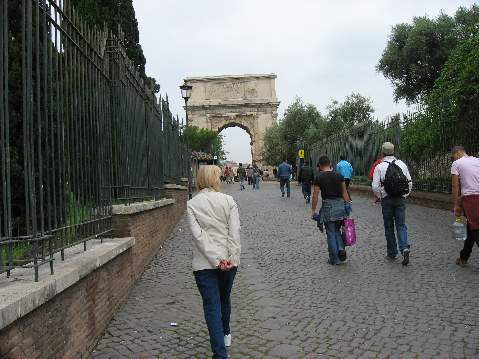 I don't need to tell you this is the Colosseum. Claudia as she walks west towards the Arch of Tutus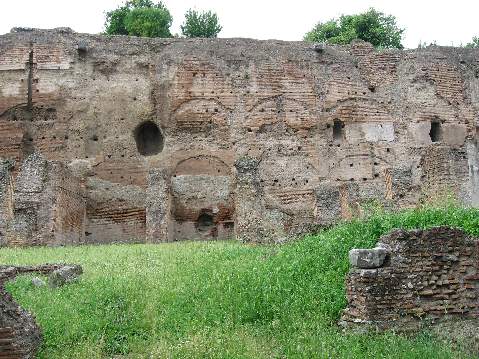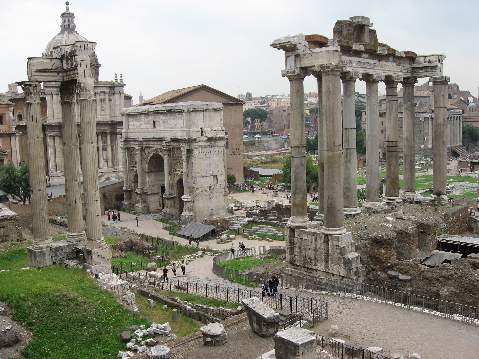 More pictures of the Roman Forum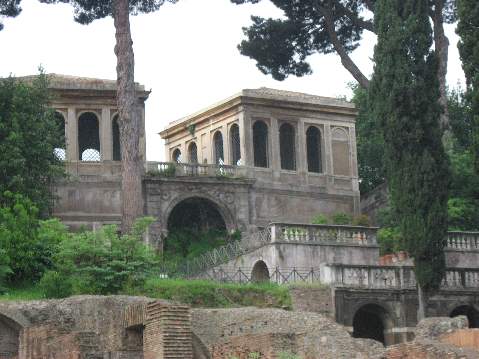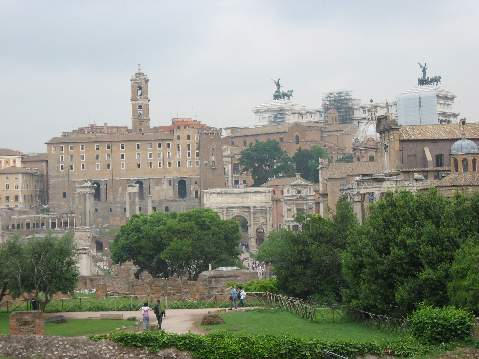 Looking up and to the south in the Roman Forum. Looking to the west inside the Roman Forum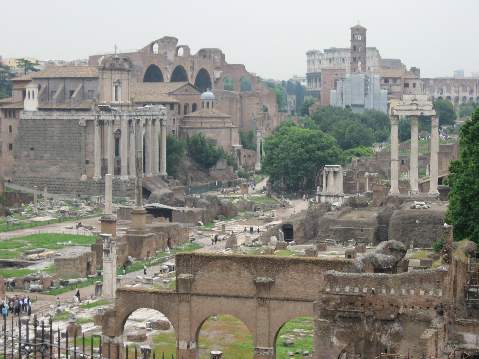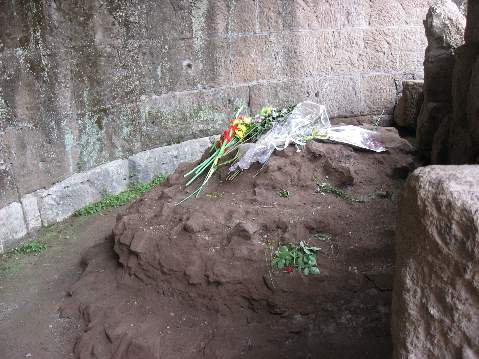 Picture from the west end of the Forum. The flower are left on Julius Cesare's tomb in the Roman Forum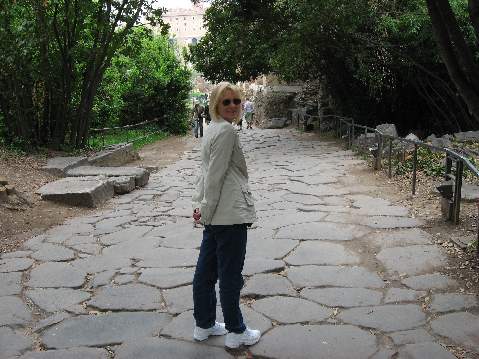 Claudia walking through the Rome Forum. These roads are 2000 years old, why can't we do this?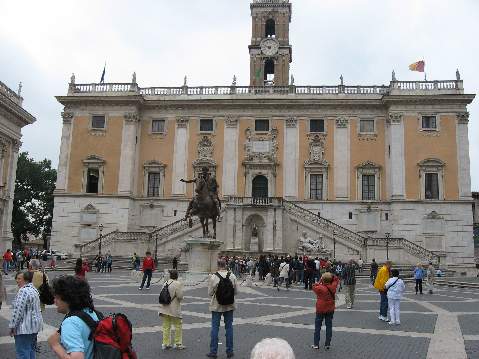 Piazza de Campotile on the west end of the Roman Forum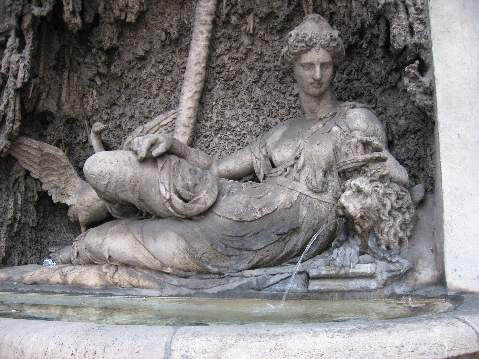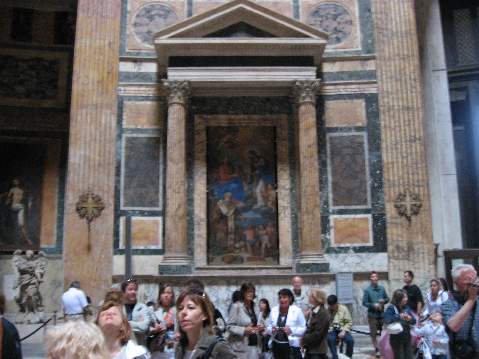 I took this picture of a nondescript fountain as we walked through Rome. The second picture is of the inside of the Panteon.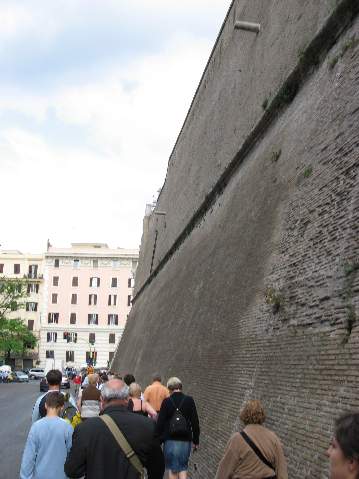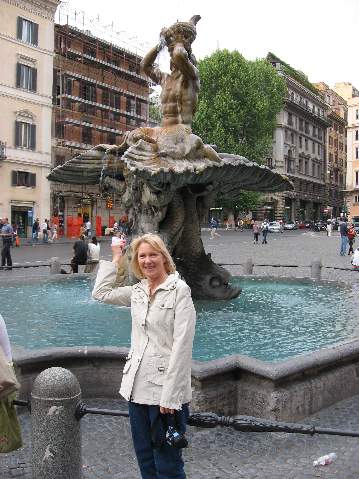 This is a picture of the wall around the Vatican. Claudia had to flip a coin into a fountain in Rome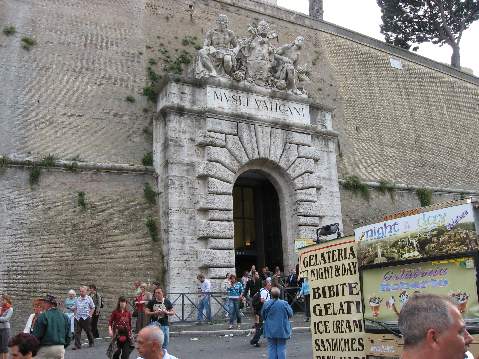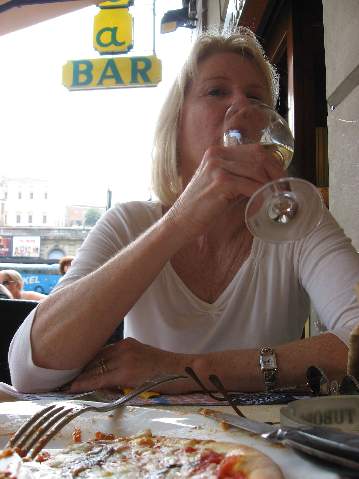 Left is the entrance to the Vatican Museum, the days we were there the wait was about 5 hours.
Claudia having a glass of wine over pizza in Rome
The Hilton Hotel Rome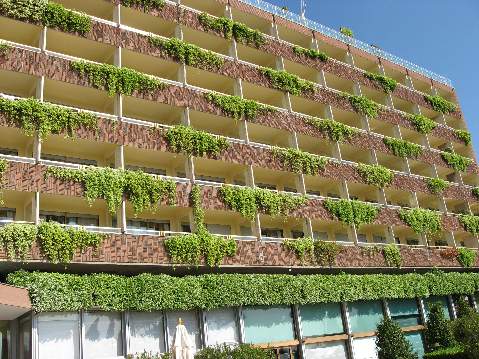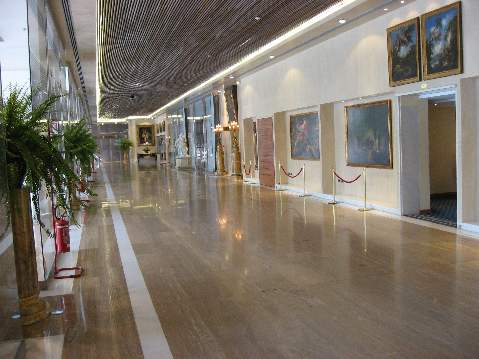 The Hilton was wonderful with vines covering the outside. More artwork down one of the halls at the Hilton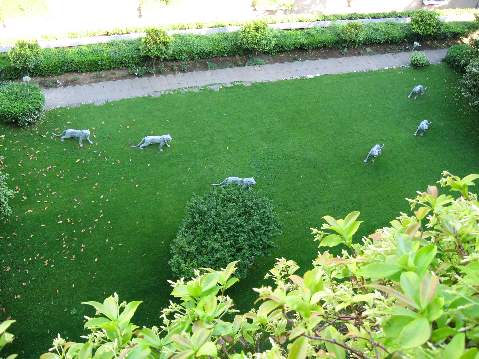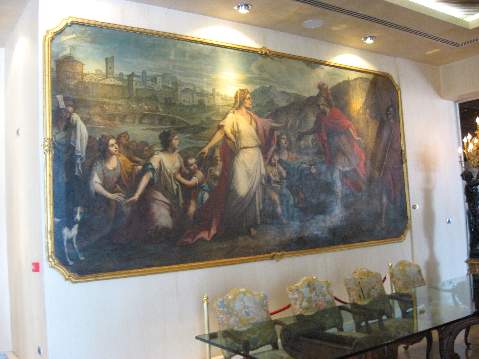 This is a view down from our balcony. The artwork was great even in our hotel.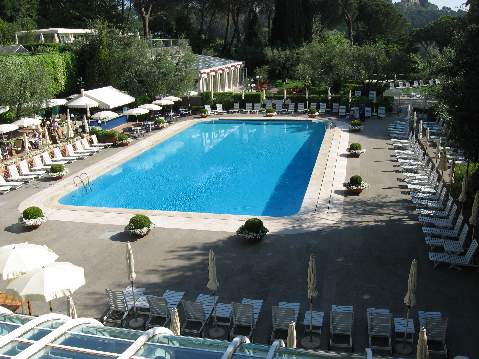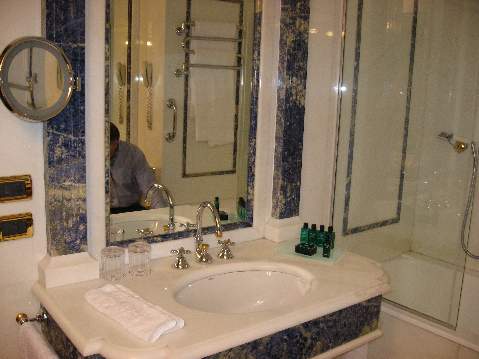 A very nice pool at the Hilton. Also the bathrooms are all marble, how nice.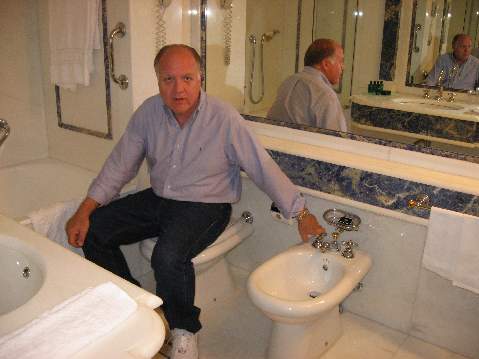 Hey, what's this other thing for?

To European Page 2