European Vacation
Page 2
Apr 28th - May 13th, 2007
Back to European Page 1 Forward to European Page 3

On to the Ship, Carnival Freedom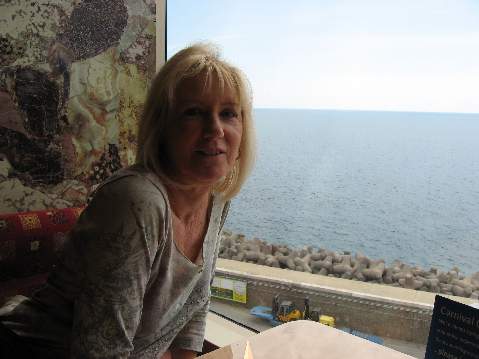 We're on the ship ,still in port, ready to head to Naples. The brightly colored casino on the ship.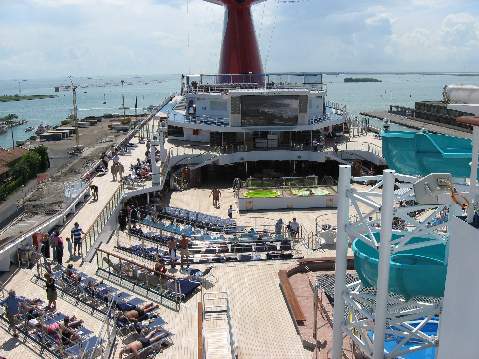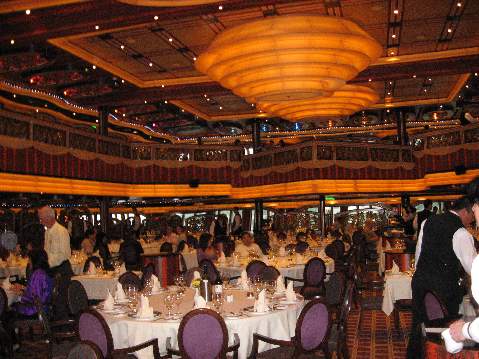 Looking down on the deck The main dining room ready for dinner.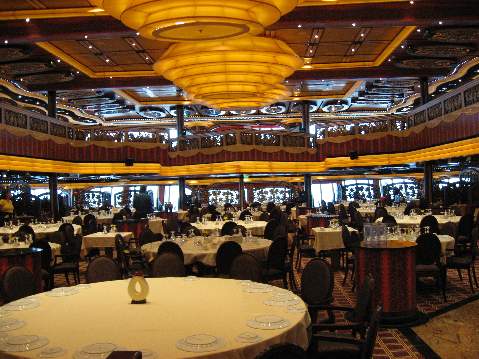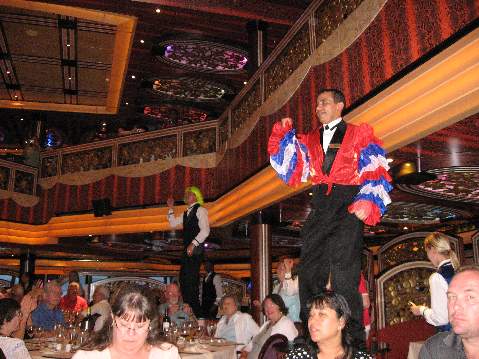 Another shot of the dining room during the day. After dinner was over we had singing and dancing by the service staff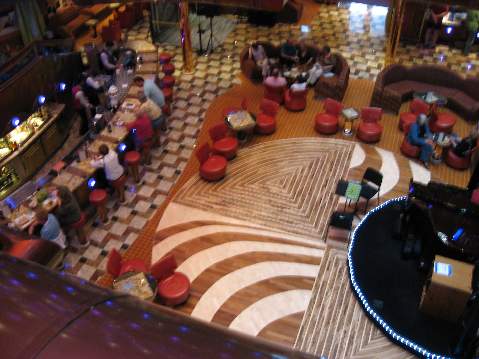 A view from deck 5 down to one of the bars and dance floor on deck 3.
Pompeii
Pompeii was one of the best tours we took on the trip. We had a guide that started talking when we met her and didn't stop until we left. Pompeii was covered by ash in August 24th of 79AD, coming on 2000 years ago. This was a town of about 10,000 people back when Mt Vesuvius erupted and covered the town in ash and stone. It was then accidentally rediscovered in 1748.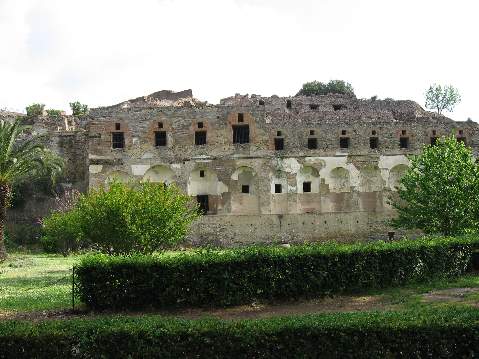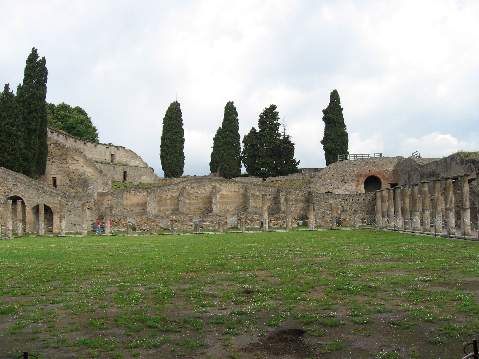 As you enter Pompeii you see the ruins on the left. On the right is the first arena where the Gladiators would work out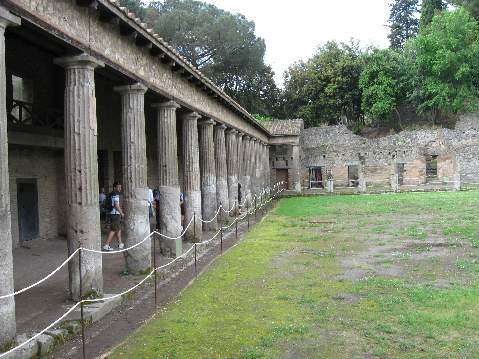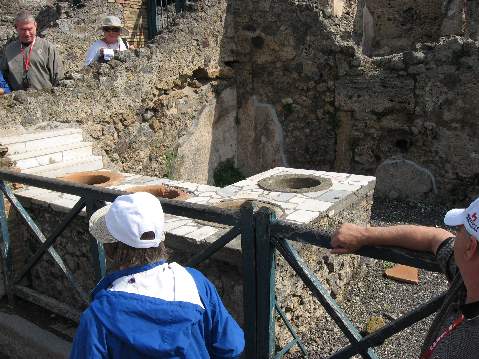 Gladiators barracks and arena On the right is one of the fast food stores. These were on main streets outside arenas and theaters. Many of the food businesses were owned by one person, thus a chain 2000 years ago.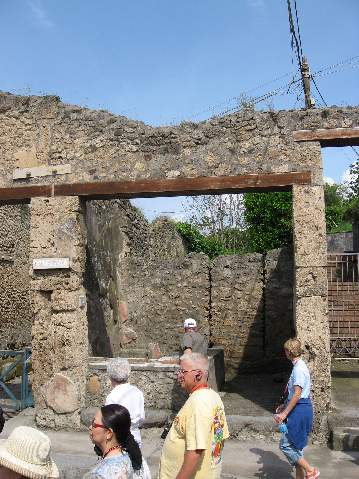 One of the large theaters in Pompeii Another shop on the streets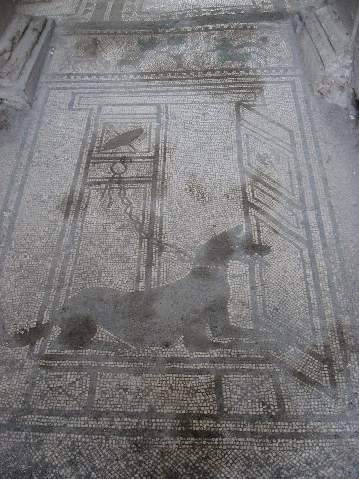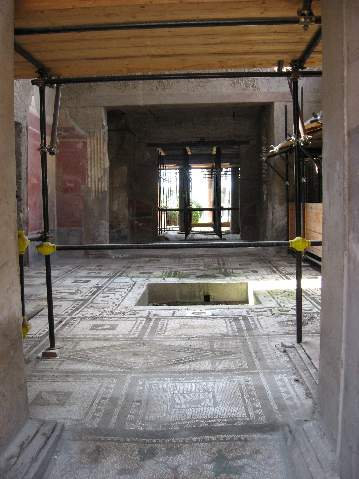 These shots were taken at the entrance of one of the homes.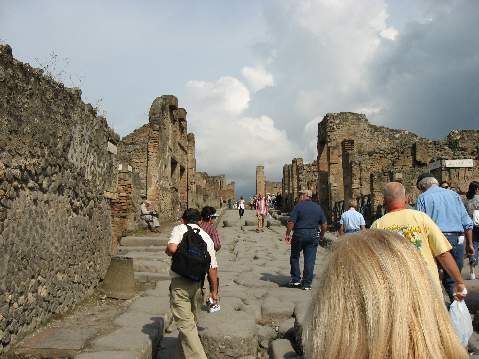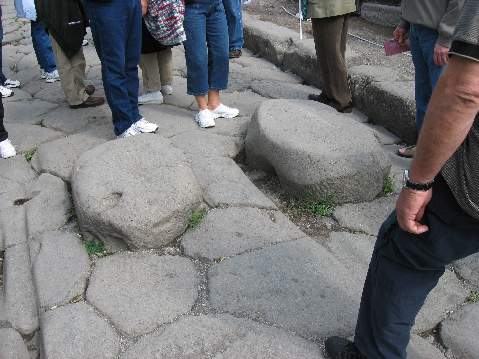 On the left a man steps around one of the stepping stones in the street and on the right is a closer look at the placement of the stepping stones. These were set to allow people to walk across the street when it rained without getting their feet wet. You can see the track of the carts in the stone created around the birth of Christ. All carts in the Roman Empire were the same wheel width so the stones could be placed.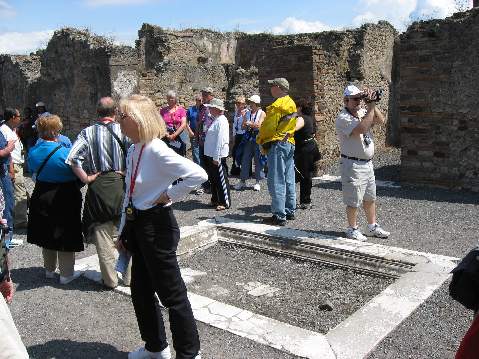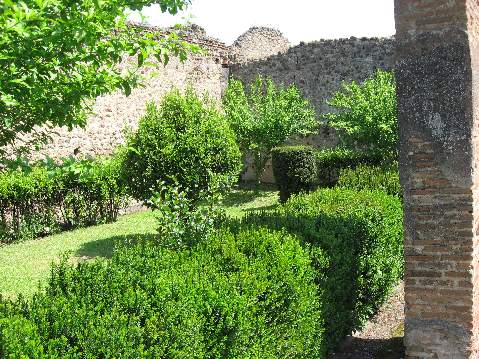 Claudia is standing in a 3 bedroom home on one of the main streets of Pompeii. The garden on the right is in the back of the same house.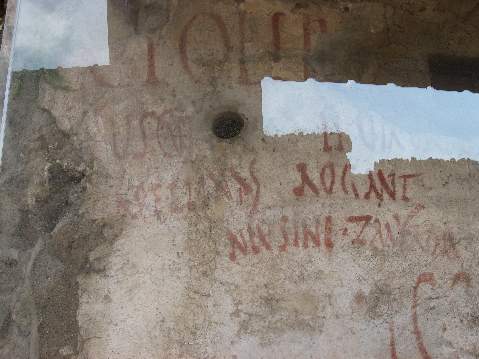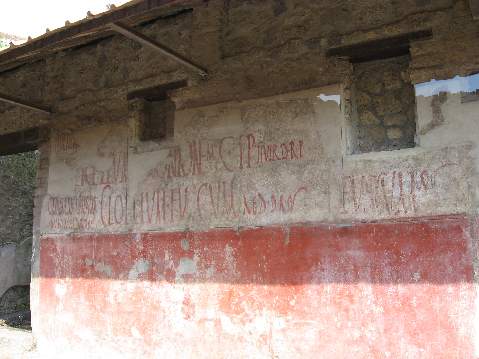 Mt Vesuvius erupted August 24,79AD. These red signs were election campaign posters for the election coming in November of that year.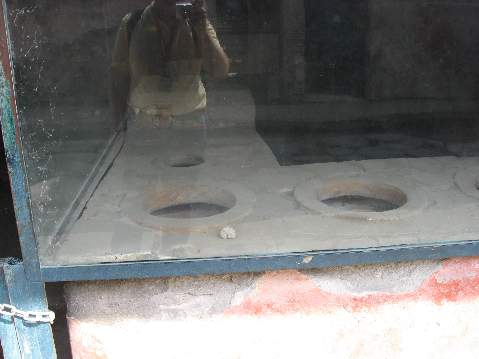 Another one of the fast food businesses around the town. They usually were placed on a high volume street location.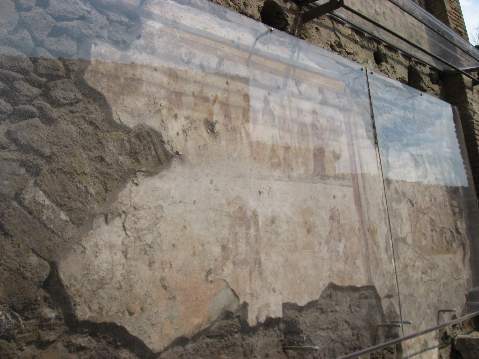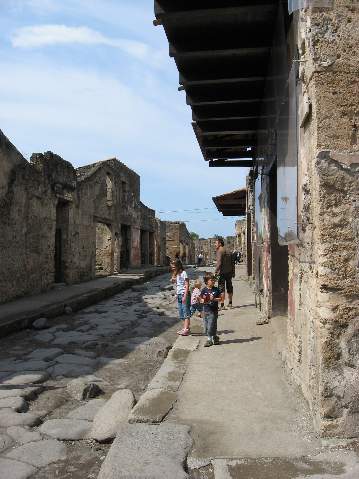 More artwork on the walls Sidewalks were common on most of the main streets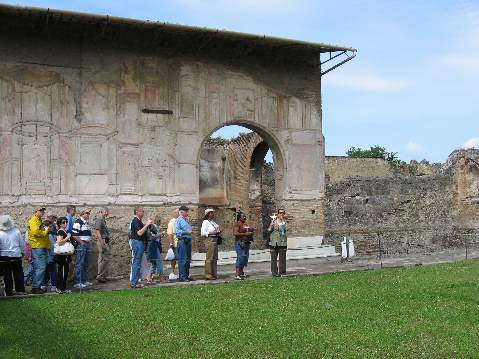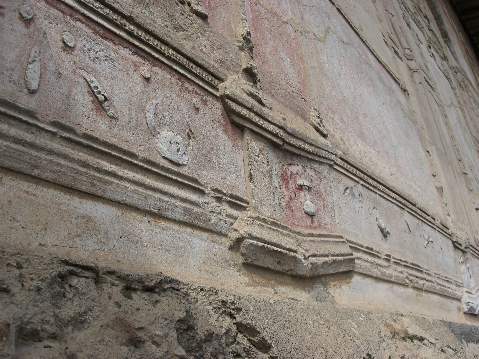 Another arena with a wall I took a closer picture of the depth of the art on the wall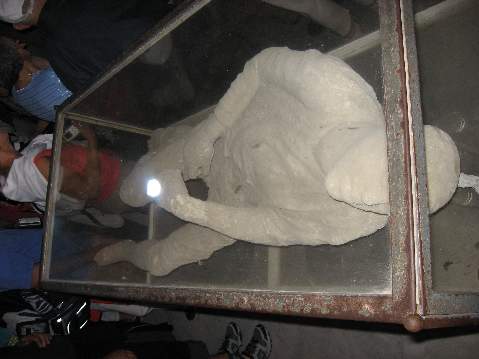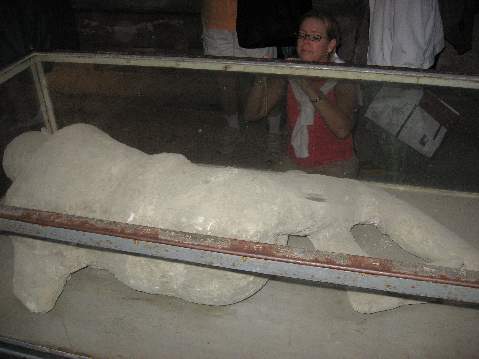 These are two plaster molds of people of Pompeii. The ash had hardened around the person that died, the archeologist then filled the void with plaster.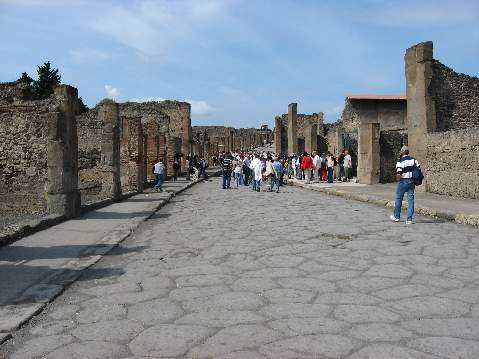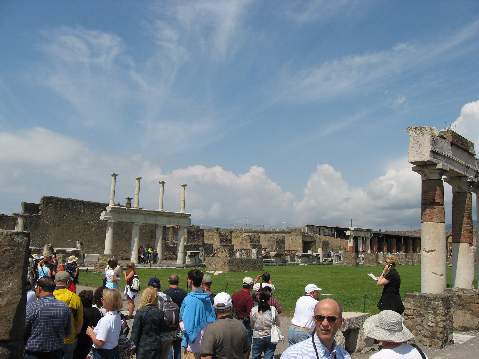 All the streets of Pompeii ran east -west and north-south, on the left is one of the larger streets running to the main square that is on the right.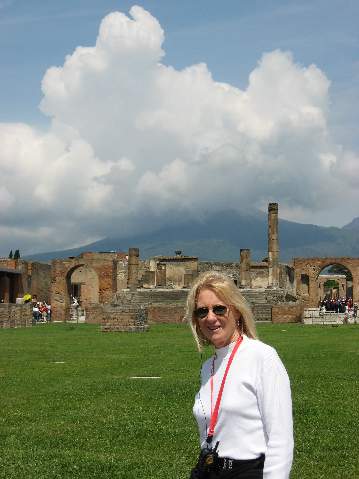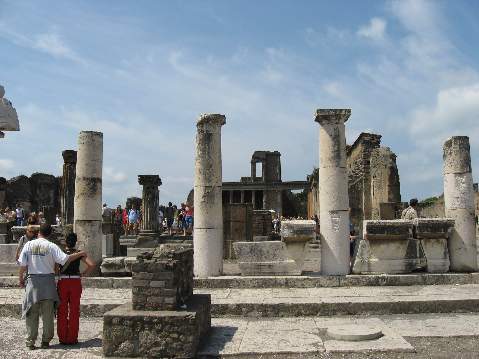 Mt Vesuvius just above Claudia's head in the clouds. On the right is fallen government center of Pompeii
Back to European Page 1 Forward to European Page 3